RE: Your Monthly Hive Report 📝📊 - April 2021
---
I was expecting you :)
---
Dear @tarazkp

In April (2021), you authored 59 top level posts comprising of 368159 characters. You also entered 702 comments onto the Hive blockchain totaling 204752 characters of text.

You used 6 different categories for your content and hive-167922 was the most popular, chosen 39 times.

The post titled Got a question for me? A rare AMA with Taraz earned the most comments with 105 replies.

The post shared with the community the most was prepare-the-bear which was Re-blogged 17 times.

In April, you cast 1163 votes, 24 of these were downvotes, and 1 votes were cast to self.

Your average vote weight (to the nearest whole number) in April was 26%.

You spoke to bashadow the most, leaving 36 comments and ryivhnn spoke to you the most with 61 comments.

You upvoted papilloncharity the most, 46 times, and chose to issue 4 downvotes to pressfortruth.

Finance

Last month, you transferred 0.000 HIVE to @honey-swap and withdrew 0.000 HIVE. You also sent 0.000 HIVE to @leodex, and received 0.000 HIVE.

You earned 2662709.641382 VESTS via Curation, which is approximately 1402.257453 Hive Power.

And as an author, you earned 1119.909000 HBD, 0.000000 HIVE, and 3456959.883064 VESTS (approximately 1820.531869 Hive Power) in April.

Finally, abh12345 (and his alts) upvoted you 209 times in April 2021!
---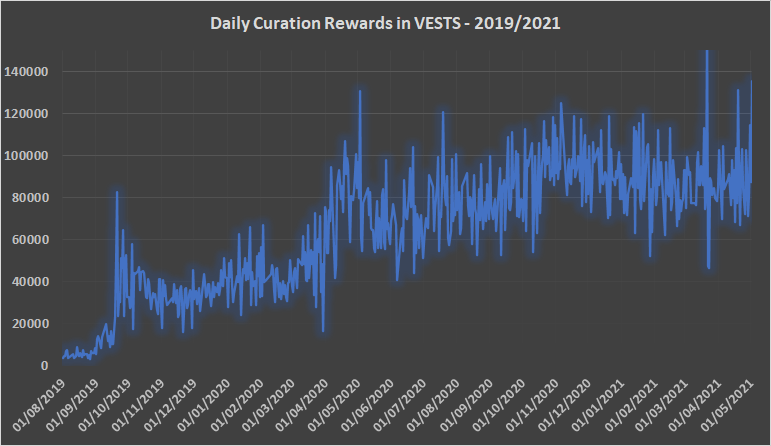 Only 50 more posts than me in April, fair play for keeping up the pace :)
Posted Using LeoFinance Beta
---