BTC dominance continues to tumble with absolutely no signs of slowing down anytime soon! Are you ready for Alt Season?
---
In this post I continue to track BTC dominance to help myself and possibly others understand where we are in the larger macro crypto cycle.
Let's just say if you're trying to blast off to the moon it helps to understand what's going to happen next and prepare accordingly!🚀
---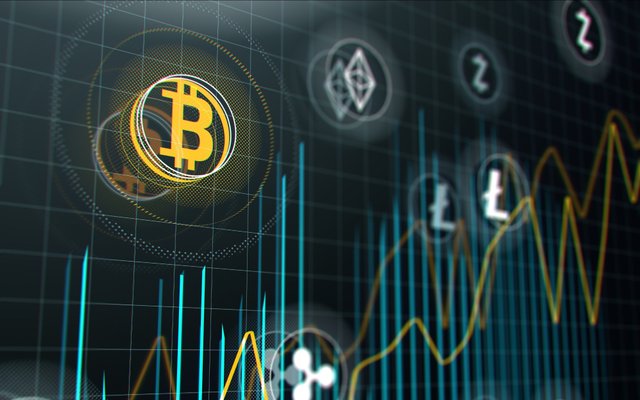 I'll continue to track and monitor BTC dominance, using this as an opportunity to speak about Alt Season strategy and to generally talk shop with those that stop by to hang out. As the saying goes individually you're good but together we're great!
Bitcoin Dominance Now Firmly Below 50%
It was roughly 3 weeks ago that I started really tracking BTC dominance and wrote about it in this post titled When Alt Season?
At that point in time BTC dominance was in the area of 55% and already on a steady downwards trajectory.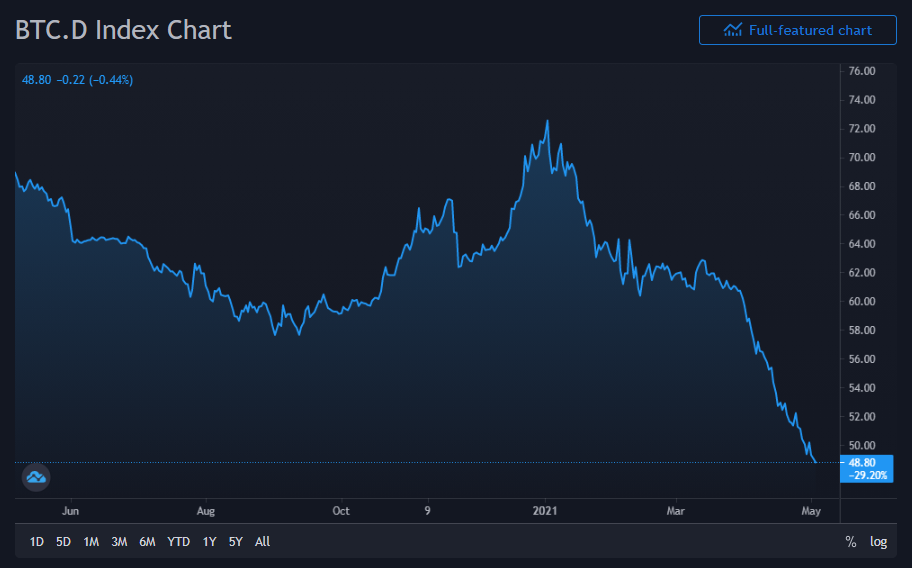 ---
This is a LEO power-up post! All LEO rewards will be staked.
---
It's Time for the Alts To Shine!
In the last 3 weeks since I started tracking BTC dominance, BTC itself is actually down by 2% while over the same period of time ETH is up a whopping 50%!
DeFi market cap is now $138.5B

NFT market cap is now $30.4B
These are the market caps that I'm keeping an eye on as we smash our way into alt season. Both of these market caps are taken directly from coingecko at the time of writing this post.
These market cap figures are representative of the top 100 coins in each of these market segments.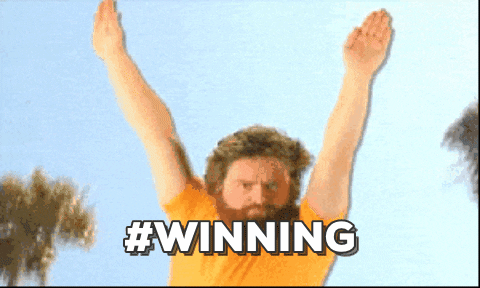 How To Win Alt Season?
Personally my strategy will be built around increasing positions in coins that have exposure to DeFi and NFT's, along with some of the other blue chip alts that I already hold such as XTZ, DOT, and LINK.
I'm scaling out of BTC somewhat in order to fund these changes, for example yesterday I took a position in BNB,..finally! I mean I always hold some BNB to fund trading fee's but now it holds a spot in the hodl bag.
BNB likely needs no introduction at this point but I'll mention that it will soon enough provide exposure to NFT's in addition to DeFi, as Binance recently announced that it plans to launch an NFT marketplace and publishing platform.
Between ETH, BNB, and WAX I'm confident that my little portfolio that could has good exposure to NFT's.
On the DeFi front I'm now looking at potential positions in UNI, CAKE, and AAVE. All of these are top coins with working technology and products. The beauty of this bull run vs. 2017 is that we have working products and ecosystems to invest in instead of whitepapers with big dreams.
MASSIVE ALTCOIN SEASON IS BEGINNING | HOW TO PREPARE RIGHT NOW