Largetst swedish fintech company adopts crypto!
---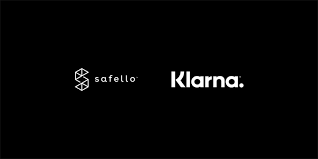 The swedish crypto exchanger Safello's customers will be able to buy cryptocurrencies with their bank accounts via the payment giant Klarna's system.
Reports tell that the Stockholm-based crypto exchanger Safello has applied for an IPO on the Swedish First North stock exchange.
Today comes another great news concerning the company. The crypto exchanger has in fact started a collaboration with Klarna, Sweden's largest fintech company, it is revealed in a press release.
A perfect match
With the new partnership, Safello's customers will be able to pay for cryptocurrencies directly from their bank accounts via Klarna's system.
The CEO of Safello Frank Schuil says:
This is a perfect match. Klarna shares our vision of offering a phenomenal user experience without compromising on security and "compliance".
The first time Klarna enters the crypto market
This is the first time Klarna has entered the crypto market. The payment company is also pleased with the new collaboration.
For over 15 years, Klarna has developed a mature and secure ecosystem that opens up a number of opportunities for increased innovation and competition. Safello is a textbook example of customer-centric innovators who can benefit from our developer-friendly Open Banking infrastructure and we are very much looking forward to the partnership
Says Philippe Rousseau, Senior Commercial Manager at Klarna, according to the press release.
First in the swedish market
With this jointure Klarna is the first fintech company in Sweden that can offer it's customers to have access to the crypto market directly from their accounts. Klarna is widly used in Sweden and is no stranger to new innovation and technolgy, which makes this collaboration make a lot of sense.
In recent months, Safello has experienced increased growth, both in the number of new users as well as transaction volume. As part of strengthening its leading position and continuing its promise to offer its customers the widest range of seamless payment options. Safello's 180,000 users will be able to buy cryptocurrencies directly from their bank account with Klarna's intuitive and secure payment solution.
Posted Using LeoFinance Beta
---