Reintroduction on HIVE after One Year Off-Steem: LeoFinance should be a Home
---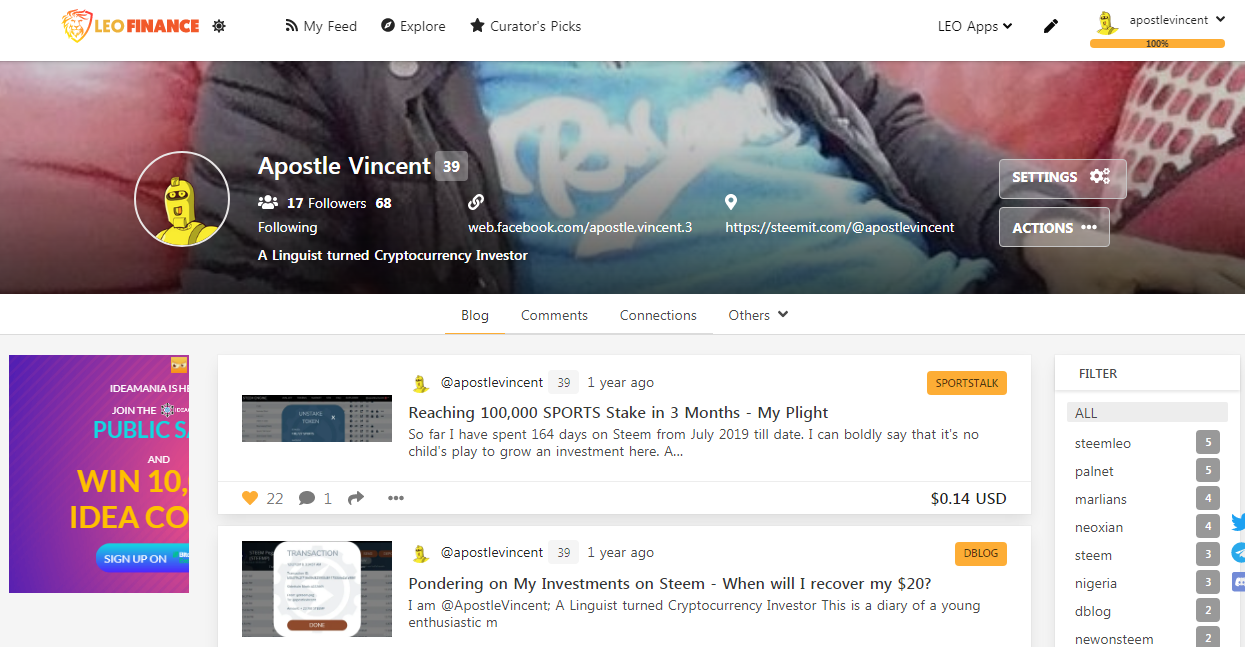 Compliments of the day to friends here that I've met and those I'm yet to. On the 24th of July, 2019 at exactly 09: 50 (GMT+1), I @apostlevincent made my first post on the Steem blockchain. A few other posts followed and before I knew it, I lost interest in what happened despite the fact that I had invested some money ($65 = 170 Steem) then.
What brought me to Steemit.com was a twist of fate that after Three years of graduating from the Department of Linguistics and Foreign Languages in a Nigerian University, I remained jobless. This is why I chose to caption my then introduction post as "I am @ApostleVincent; A Linguist turned Cryptocurrency Investor." Below I quote some sensitive part of the introduction.
This is a diary of a young enthusiastic man who is in search for greener pastures and opportunities for survival. I find myself from a country where after many years of schooling, you need to start another college of Survival.
I'm marveled to see the great renovation on Steem which is now Hive as my referrer told me. He advised I sticked to Hive so I cam make the most of the investment I had made on STeem-tokens then. They were LEO, PAL, MARLIANS, NEOXAG, ZZAN. These were happening tokens then as I was told and I had purchased them. Evidences are in the screenshots below. Two months after my investment, everything began to drain and I lost interest. I felt I lost everything.
Things actually didn't go well where I went until I had to stop by my referrer's office few weeks ago to exchange pleasantries and he told me that there is hope on Steem, now Hive, and made a specific mention of the LeoFinance community (I had known of @Steemleo then). I'm not interested in the stories that brought about this change. All that interests me is that Hive looks beautiful.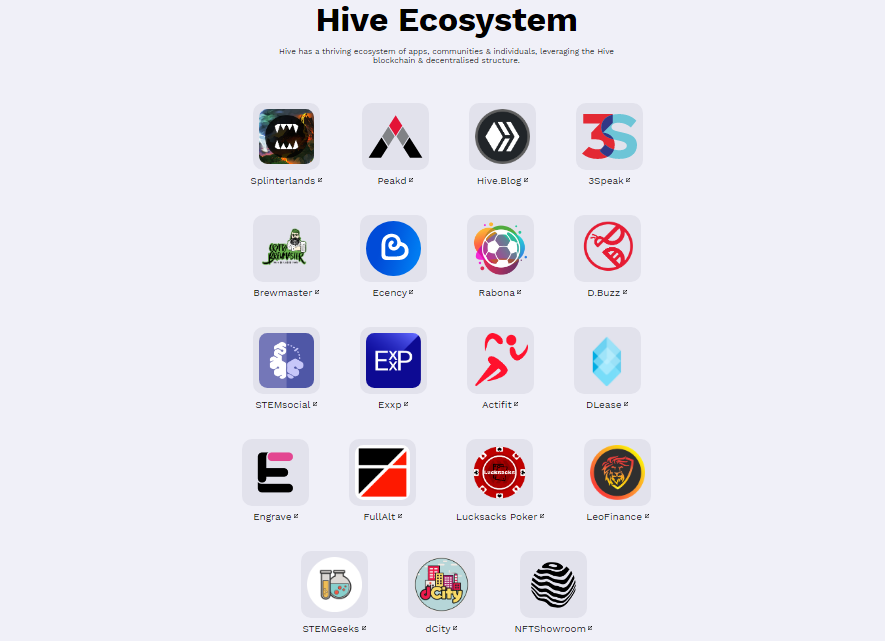 This platform has so evolved and I love everything I am seeing though I'm confused at where to start with the very lovely innovations around here.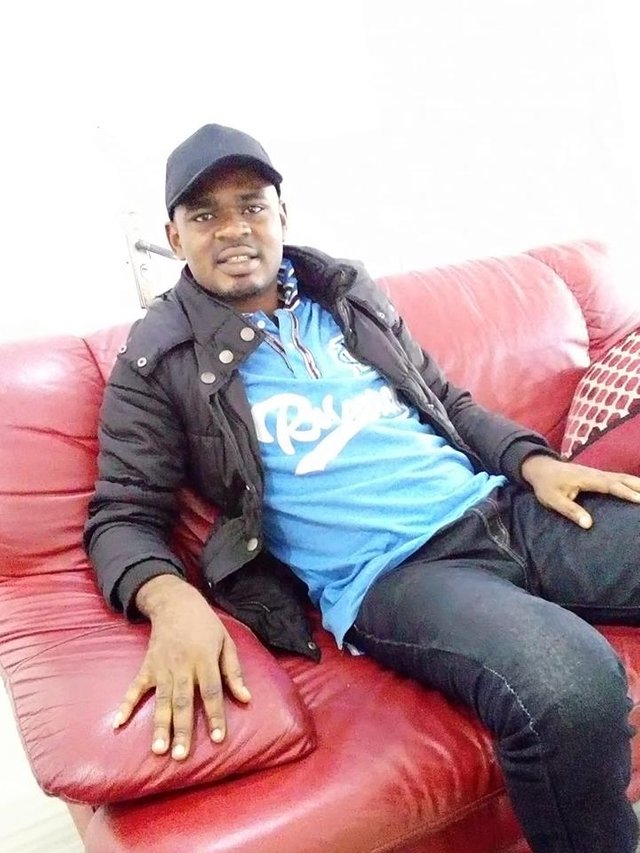 My nature hasn't really changed. I still love love engaging people and creating healthy friendships. One of the relationship I created three years ago has is what brought me here and still catalyzed the relaunch of my engagement here.
I met @Uyobong as a researcher three years ago and since then, we have kept a close par. After my compulsory National Youth Service, I remember he told me, you need to do something rather than wait for government's employment. It sounded not very appropriate. However, I am his words crucial after 2 years of no work after graduation.
Once again, I am hopeful that I won't get disheartened this time as I re-start my journey on HIVE blockchain. Thank you all in advance for accepting a linguist who desires to become an investor.
In case you care to see more details on the Steem-tokens I had invested on earlier, check the below.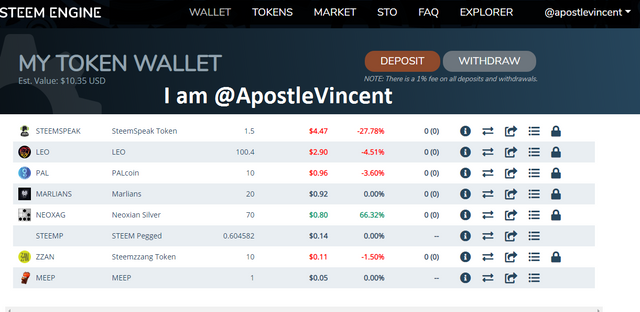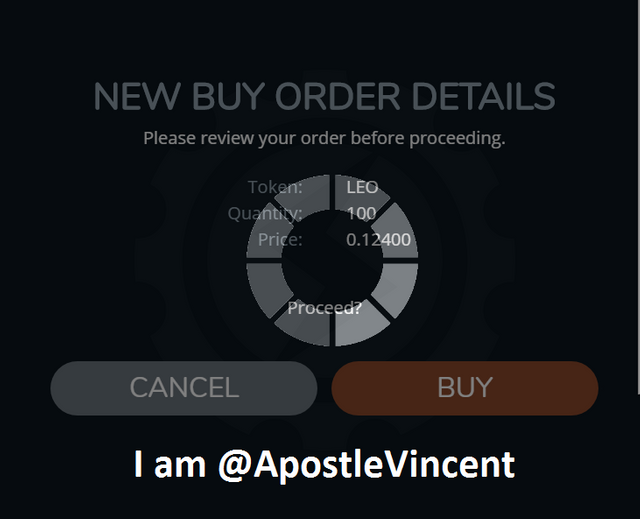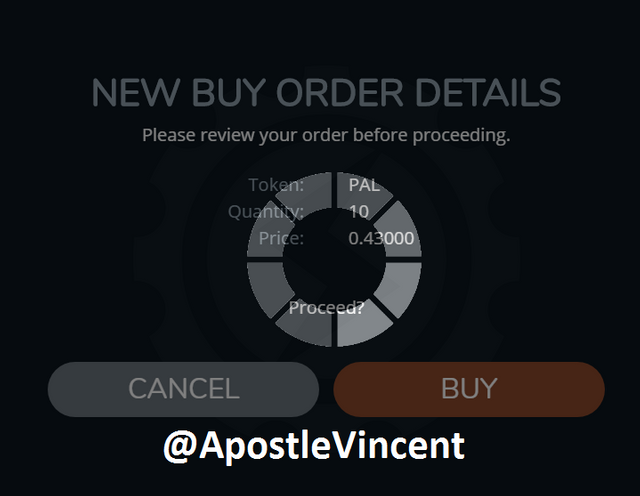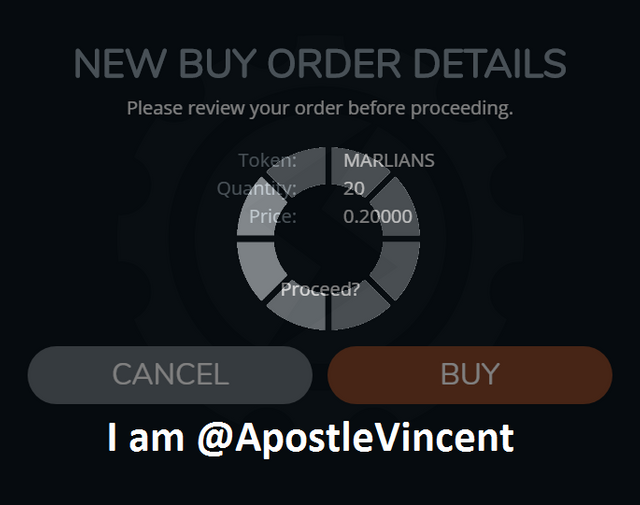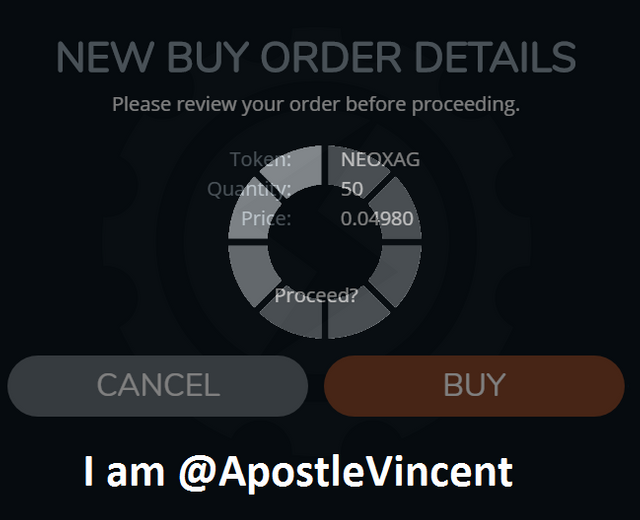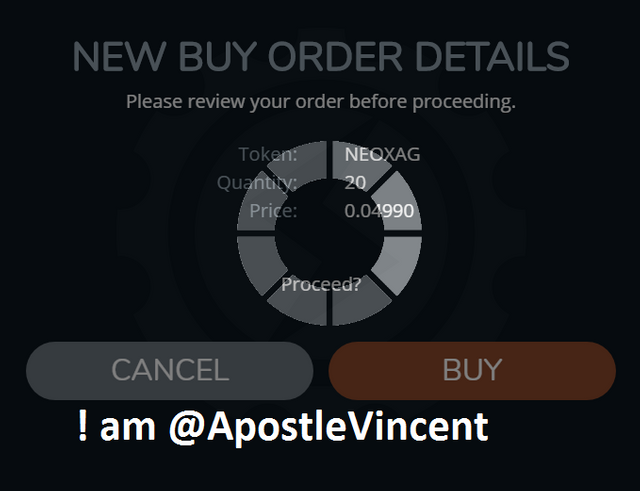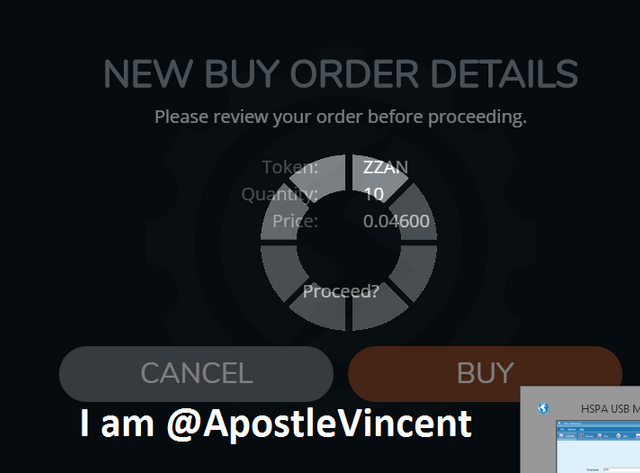 ---
Facebook Contact: https://web.facebook.com/apostle.vincent.3
Posted Using LeoFinance Beta
---