800k Drunks! and Rising Star Weekly Progress #8, 1xRiskyWhiskey, 1x4000 starbits and 1x2000 starbits
---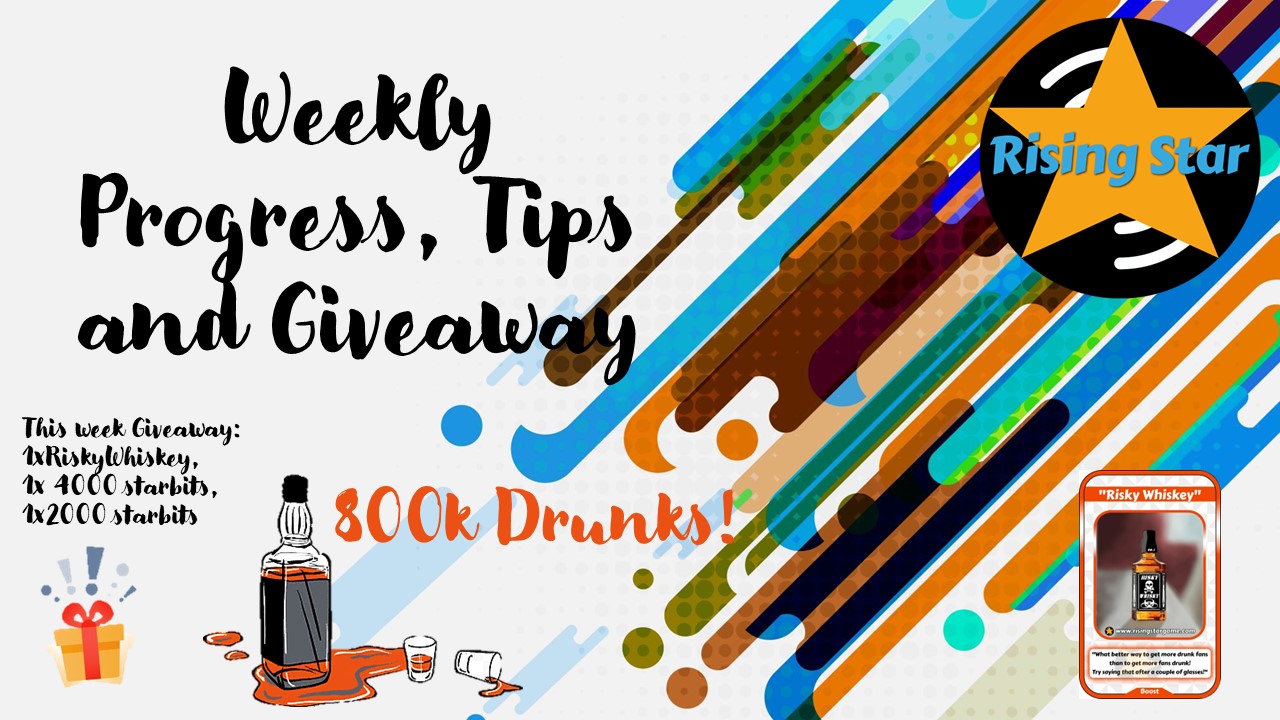 Yep... I haven't uploaded my weekly progress for a while, but I sent a little gift to those who participated in the last post of my weekly progress.
Sí... llevo tiempo que no he subido mi weekly progress, pero ahí les envié un regalito a los que participaron en el ultimo post de mi weekly progress.

800k Drunks!

That's right! 800k drunk 🎉 it took me about 5 weeks to get them! xD
And with this all that's left is the million drunk goal!🍻
Asi es! 800k de borrachos 🎉, esto me tomó unas 5 semanas conseguirlas! xD
Y con esto lo único que falta es la meta del millón de borrachos!🍻

Weekly Progress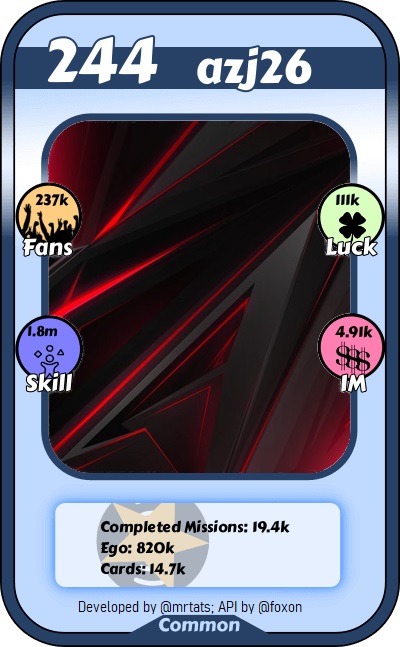 In these 7 weeks I have increased 40k fans, 550k skills, 36.5k luck and 1.14k IM.
I am at a very comfortable point with the amount of luck I have, as I currently do about 4-5 lessons per week and the gap between ego gained and skills keeps increasing in favour of skills.
En estas 7 semanas he aumentado 40k de fans, 550k de skills, 36.5k de luck y 1.14k de IM.

Estoy en un punto muy cómodo con la cantidad de luck que tengo, ya que actualmente hago unas 4-5 lecciones por semana y la distancia entre ego ganado y skills sigue aumentado en favor a la skills.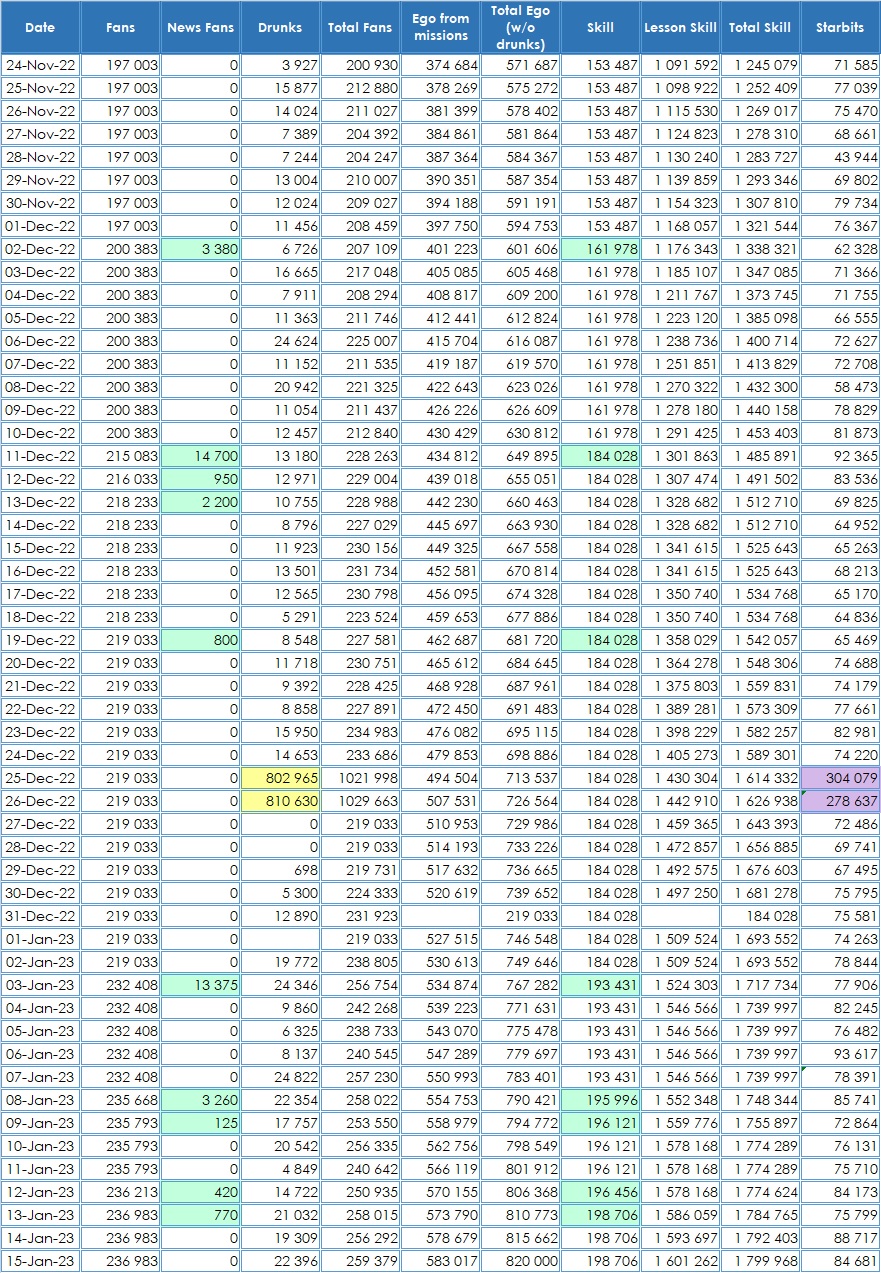 In the drunks column I put the maximum amount I have had that day and in the starbits column I do not include what I generate with the millionaire mission.
En la columna de borrachos coloco la cantidad máxima que he llegado a tener de esta ese día y en la columna de starbits no incluyo lo que genero con la misión millonaria.
Progress on my Goal and Objectives
Currently with 465k drunks, 1799k skills and 820k ego.
Actualmente con 465k de borrachos, 1799k de skills y 820k de ego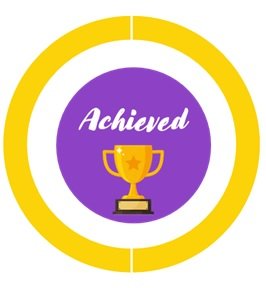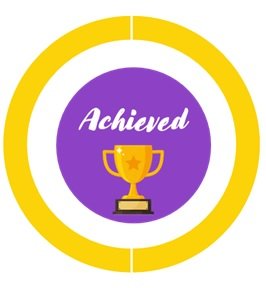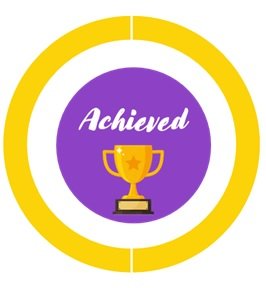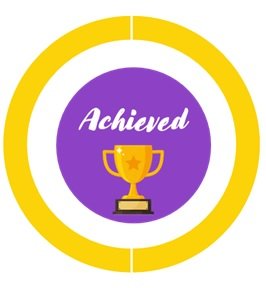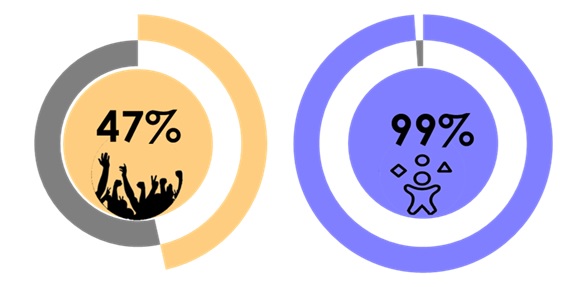 Weekly Rising Star Tips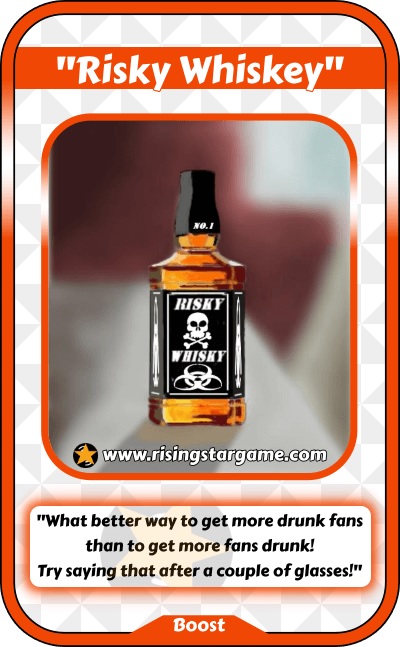 The Risky Whiskey card stores the drunks you get in missions. It stores any number of drunks that come up in missions, but fills up one card per mission. You would have to empty the card to store the drunks from the next one or buy more Risky Whiskey.
La carta Risky Whiskey almacena los borrachos que te salen en las misiones. Guarda cualquier cantidad de borrachos que salga en las misiones pero se llena una carta por misión. Tendrías que vaciar la carta para que guarde los borrachos de la siguiente o comprar más Risky Whiskey.

Weekly Giveaways
Congratulations to this week's winners are @treefrognada, @criptosectadepit, @jfang003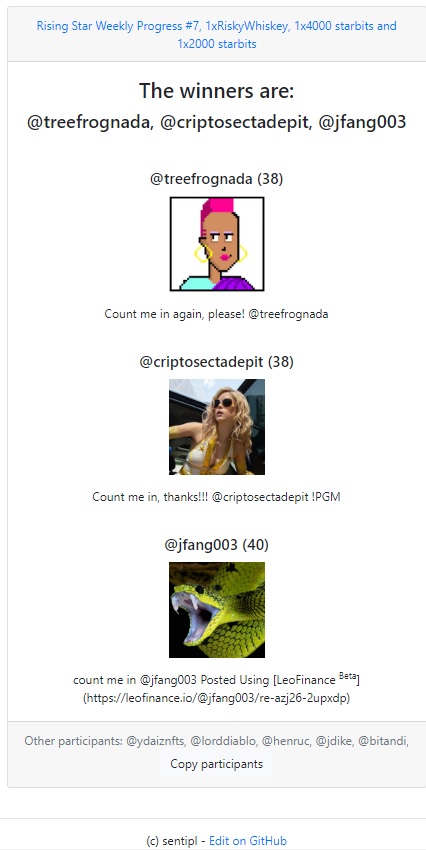 Other participants: @ydaiznfts, @lorddiablo, @henruc, @jdike, @bitandi,
Well as I mentioned at the beginning, to everyone who participated in the last post of my weekly progress I sent a risky whiskey to each of you😄.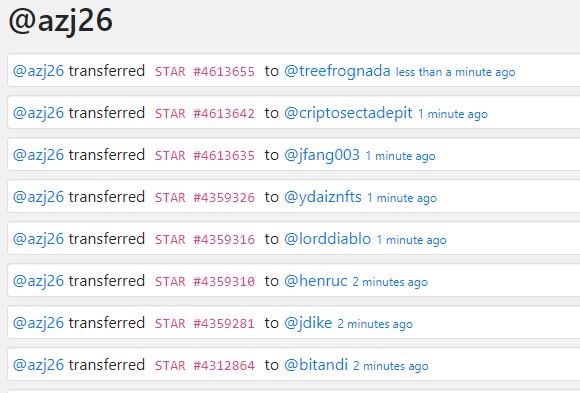 This week there will be 3 winners, the first one gets 1xRiskyWhiskey, the second 1x4000 starbits and the third 1x2000 starbits. Hive random comment picker will be used to pick the winners, in the same order as they come out, the prizes will be given out respectively.
Serán 3 ganadores, el primero se lleva 1xRiskyWhiskey, el segundo 1x4000 starbits y el tercero 1x2000 starbits. Se usará Hive random comment pickerpara escoger los ganadores, en el mismo orden que salga será repartido los premios respectivamente.
---
✔️To participate you only need to leave your comment.
✔️The winner will be announced within 15 days from now.
✔️Para participar solo necesitas dejar tu comentario.
✔️El ganador será anunciado dentro de 15 días a partir de ahora.
---

Posted Using LeoFinance Beta
---