How to buy 2 chaos legion packs with one voucher, Cub farming and the road to recovery
---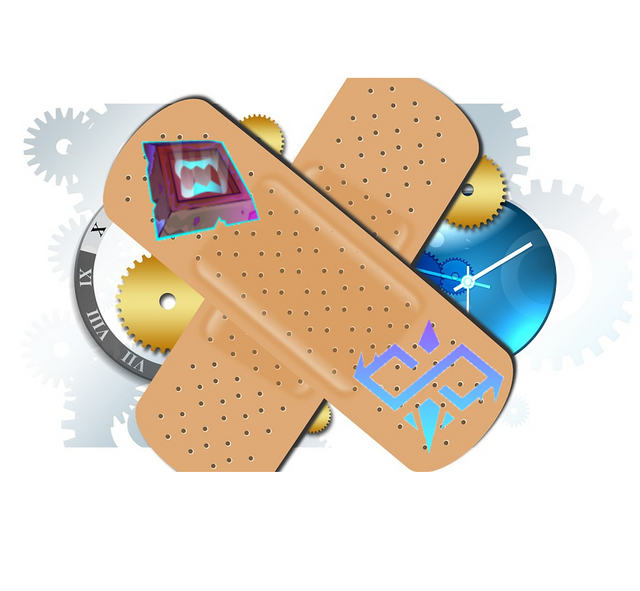 I was looking at the value of tokens on Hive engine earlier, and I noticed the price of vouchers and Chaos legion packs. Vouchers seem to have more demand than Chaos Legion packs, and as such, the price is higher.
At the time, one voucher was approximately $18 and one Chaos Legion pack was trading at approximately $8. So I figured, why not just sell the vouchers and then use the proceed to buy packs, then send it back into the game?
So I sold one voucher for 23 hive and then bought back two chaos Legion packs at 10 hive each. So at the end of the day, I still saved 3 hive.
After buying the packs on Hive-engine, they'll be tokens on the market, so you have to bring them into the game. Here's how to convert tokenised packs on Hive-engine to in-game packs;
Click on "Cards" tab in splinterlands.com
At the top right, you'll see "Inventory" select "other as shown in the image below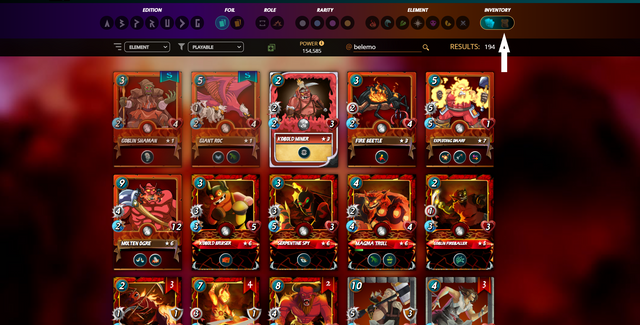 Since you bought packs on Hive-engine, you'll see Chaos Legion packs as one of the options. Click on the symbol at the right of the screen as shown in the image below

It will pop up some options, click on "tokenise"
It takes you to a new tab and then you'll see the Chaos Legion packs in your Hive-engine wallet. Specify the number you want to bring in-game and then click on "deposit".
Wait for a few minutes and your packs should be showing inside the game and waiting to be opened.
The advantages and disadvantage
For starters, through this approach, you get to buy two Chaos Legion packs with one voucher, as against buying one pack with one voucher.
Also, this approach is dramatically cheaper than the alternative because;
You don't pay DEC, SPS, or Credit for the Chaos legion purchase
You also get more packs that counts towards your SPS airdrop
I feel like a bit dumb that I didn't really think about this all along. I was so caught up with the idea of minting packs with vouchers that it didn't occur to me that I could just buy packs directly and then bring them into the game.
At the time of writing, I get 1.1 vouchers per day, and so, instead of minting just one pack a day, I'll be able to mint 2 packs at the current price of both assets. Also, I'm now spending considerably less to mint two packs than I'd spend to mint just one pack.
The only downside I can think of is that this process takes a longer time because it involves using Hive-engine and clicking a bunch of stuff. So, if you don't mind getting your hands dirty with some click around, then you should use this approach but if you mind, then just mint with the voucher.
Thoughts about Cub Farming
It's been very scary visiting Cubfinance since I got hacked but I have to keep moving. I created a new wallet address and I've taken extra precautions with this one.
My ledger wallet isn't available yet, but I've downloaded a new antivirus. I've also stopped using Metamask.
My goal is to slowly accumulate everything that was lost and even more. I'm not going to overextend myself. I'll move at my pace and get it all back.
I'm also thinking about the coming Polycub airdrop and wondering how I can benefit from it in the short term. I don't want to be left out of this new development.
Stay frosty
The bull run is around the corner and there will be more hacks like this. Please prioritize your security and be a little paranoid, because there are bad people out there.
The wallet account that robbed me has received even more BNB from a couple of other accounts that I can only imagine were also victims as well. I tracked the activities of the other accounts and the one thing we all have in common is that we all used Pancake V2 router at some point.
Here's my wallet address that was hacked: 0xC75E34E3ee9a343041B3322E1bD97b4940Ed721d
Here's the wallet address of the person that robbed me : 0x158ccd4e081cb0701b724780042fef5bb963347e
That doesn't indicate too much considering how popular Pancake is but it's not out of the question to think that there's something in the Pancake contract that could be exploited. In any case, protect yourself because you're your best security.
Contact & Support

Posted Using LeoFinance Beta
---