Crypto will revive Africa's middle class
---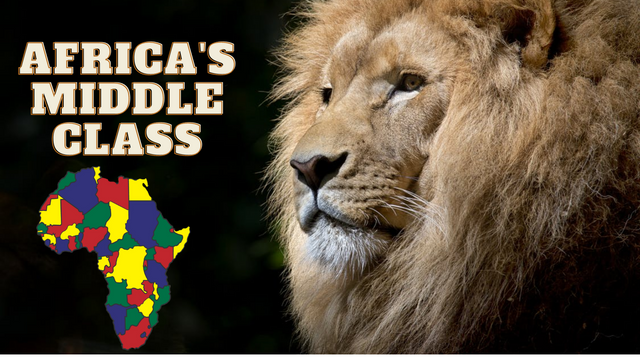 I read this story about a dude who imports cars with Bitcoin in Zimbabwe and I just couldn't help but feel emotional about it. I don't think I'll ever meet this guy but it's really impressive and I'm happy for him.
Ovidy is just one of the millions of Africans that live in poorly run economies.
Make no mistakes, everybody in the world is going through shit right now but Africans are experiencing the worst of it.
Certain problems that have been solved hundreds of years ago in developed societies are still prevalent in Africa. Whether it's electricity or handling the absolute basics like water, it is NOT available in most places on the continent.
You can complain about these things for as long as you like but the truth is that nothing will change because the politicians want things this way. The concept is one of those deviously genius ploys that you see and just be in awe of.
In Nigeria, for example, poverty has been weaponised my whole life. People are very hungry and a couple of dollars worth of food is enough to make people sell their votes and future.
In every election period, politicians take fat loans for major bribes, offer zilch to the populace, get power, steal funds to repay loans and then some for the culture.
The loans they take will be used to bribe millions of people to vote. People that accept these funds suddenly lose their voice because, well, they've been gagged by the money and most times, the people don't even know better.
Concepts like rights and demands of the politician don't really matter to most Nigerians. We're poor and we just want to eat, so if a sane politician like Peter Obi comes with genuine promises and direction, they won't still vote for him because he won't have thugs at pilling units sharing $6-10 to buy votes.
Crypto is stepping in
Just like my brother in Zimbabwe which has one of the worst economies in the planet, I'm also a beneficiary of the crypto industry.
Crypto enabled me to pay my rent for the umpteenth time and has funded my entire life.
If it wasn't for crypto, I don't know what I'd be doing with my life. To say that crypto saved my life is an understatement because it is my life.
In countries like Nigeria, for example, the wicked inflation and horrible management of the country are vapourising whatever is left of the constantly diminishing middle class.
The absence of a middle class has created this insane divide in the country and right now, if you can afford to eat regularly in Nigeria, people will think you're rich.
The crypto industry is slowly reviving the middle class in a society bereft of basic amenities. It is going to take a while but I believe that crypto will be a huge part of Africa's future.

Posted Using LeoFinance Beta
---