Is this the GLX window we've been waiting for?
---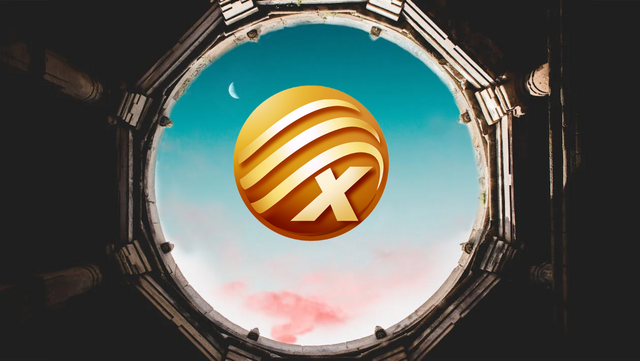 In the past couple of days, GLX has been trading below 10 cents, momentarily dropping as low as 8 cents before climbing back up to 11 cents and back down again. It is still early days, of course, but is it safe to say that GLX has settled into this range?
In the past couple of weeks, there has been a massive-ish sell-off of the token by investors. My hunch is that it was just profit-taking, rather than a reflection of the general crypto market.
As bad as the crypto market has been, it has only had a minimal effect on the price of GLX token. GLX has, for the most part, operated in its own space and has been quite rewarding, I must add.
Now, here's the thing; considering how long GLX has been around and the fact that the general crypto market is walking on thin ice, I wonder if GLX token won't get dragged down.
Safe to buy?
In a scenario where the crypto market takes a turn for the worse, and we see Hive trading below 30 cents, for example, its safe to assume that GLX will also take a beating in the process. This then begs the question about whether it is safe to be dipping your toes in the GLX market or not.
Again, it is quite possible that GLX ends up being insulated from the whims of the general market. Since the token announced itself in the trading scene, it has actually traced its own unique path that hasn't necessarily aligned with the crypto market.
In the past couple of days, the dump in the price may have somewhat coincided with the downturn the crypto market experienced but that could just be mere coincidence. As far as I know, what we see with the price of the GLX token is just investors taking profit and dumping an airdropped token.
I can't advise from a short-term technical point of view but looking forward, GLX token will certainly be huge in the incoming GLS platform. The only question a potential investor should be asking themselves is, am I ready for the risk involved in buying now or later?
Personally, I think anytime is a great time to buy and stake. The APR for staking has dropped but I tell you what, it is still offering decent daily revenue and you could recoup your investment in a couple of weeks.
In summary
I'm not too nitpicky about my investment choices because while I'm buying a token, I look at the said asset as a fragment of the project. In this case, buying and staking GLX is putting your faith in the Splinterlands team that has proven to be dependable.
At just 9 cents, it certainly looks like an opportunity to pick up some cheap GLX and start earning that juicy APR before it reduces even further. There will certainly be investors thinking along this line.
At the same time, waiting till the price drops further is also an option but of course, there's no certainty of that happening anytime soon. Assuming it does happen, you'd be happy you got a lot more tokens for cheap but the APR will be less when you stake at that point.

Posted Using LeoFinance Beta
---