The Bear Market might be good for your health
---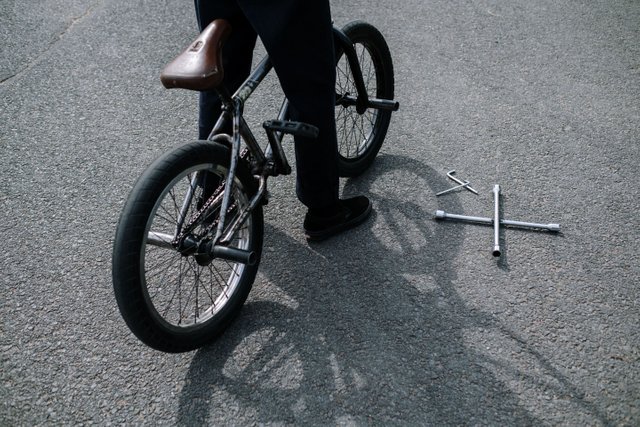 I've been trying to get my fitness levels up for a while and this fucked up situation with my car kind of works out for working out.
Earlier today, I got on my bike and went for a short trip to the mechanic workshop. If I were to guestimate, I'd say it is a 2KM distance from my house to the workshop.
So in total, it is roughly 4KM for the return trip. The problem is that while 4KM isn't a lot of distance, the undulating slopes of the terrain makes it a tad bit more difficult.
It has been .months since I actually rode my bicycle. However, in the past couple of days, I've been riding it regularly.
This decision started even before my car got wrecked two days ago. It was a decision borne out of necessity but when I think about it, I think I really should have been doing it along along.
When the bear market hit, I had to make budget cuts. One of those budget cuts was pausing my gym membership.
My membership costs me 8K per month and while that's not enough, hitting the gym for bodybuilding purpose is a luxury that I can postpone.
On top of bodybuilding, I also spend anywhere between 30 minutes to 1, hour on the treadmill. However, that's something I could always do naturally.
Prior to the bear market, I would drive to the gym, workout and then drive back home. That process burns calories and fuel in the car.
Thanks to the bear market, I have found the joy in walking and cutting out certain expenses. I have also discovered the joy of riding my bike.
Seriously, I use to do 20KM weekly in the past but I stopped when I got my gum membership. Instead of riding the bike at home, I would drive all the way to the gym, which isn't even far away, to ride a stationery bike.
Anyway, bear market condition has changed things and I believe that my health is going to be a major beneficiary. I will now be taking long rides on my bike and at some point, probably clock 100KM per week.
Even when things settle down in the market, I intend to continue cycling. Hopefully, I could transform myself into a cycling beast that covers long distance and become healthier than ever.
When I tell people the story in the future I'll say I became I cycling beast because I wasn't having fun staying poor.

Posted Using LeoFinance Beta
---