How to lock your cards efficiently using peakmonsters.com
---
Firstly you need to set type of view to Buk so you can choose multiple cards at once.
https://peakmonsters.com/@youraccount/cards
Replace your account name with youraccount.

You need to go down to the bottom of the page then you will see like this.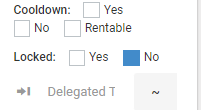 This option is to check your unlocked. I locked all of my cards except two cards that are for sale. So it is showing only two cards.

I need to buy one card to show how it works so I bought a Nightmare card. Later I will combine it with other cards. Now I have three cards that have not locked.

To unlock a card you need to select above mention card and go to the Card Selection. Card selection icon is in upper right corner. It is like below image.

Then click on it. Next step is to press your mouse on Other.

You may lock or delegate or burn your selected card/cards.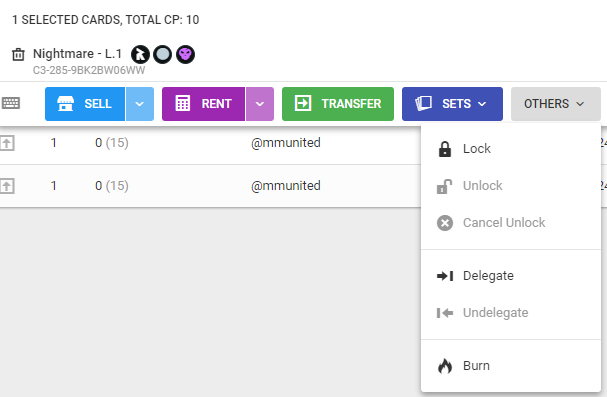 If you read the message you will understand how does this work. You can also set the time to unlock your cards.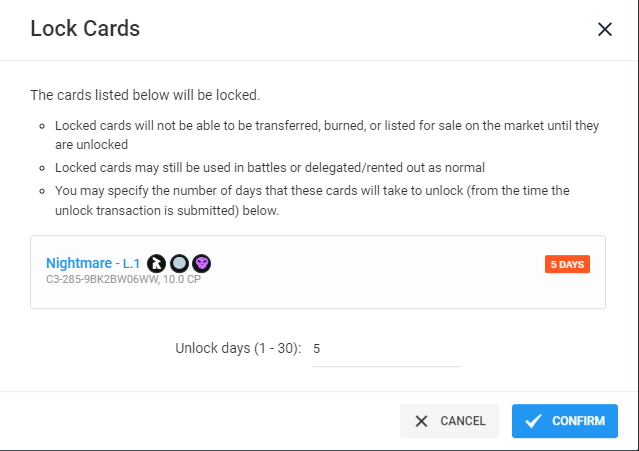 Locking a card or a few cards is not a problem but if you have thousand of cards what will you do.
Will you lock it one by one?
First you need to set your search option to unlocked cards and No sale cards. After that you need to categorize your cards. You should not select more than 350 cards to lock/unlock operation. So adjust yourself to not more than 350 at a time. I selected top card and then pressed Shift and select 300th cards. This will be must faster than locking the card one by one. If selected cards are less than 350 cards I can just make one go. If you choose Life splinter and Legendary cards like this you can make it one go.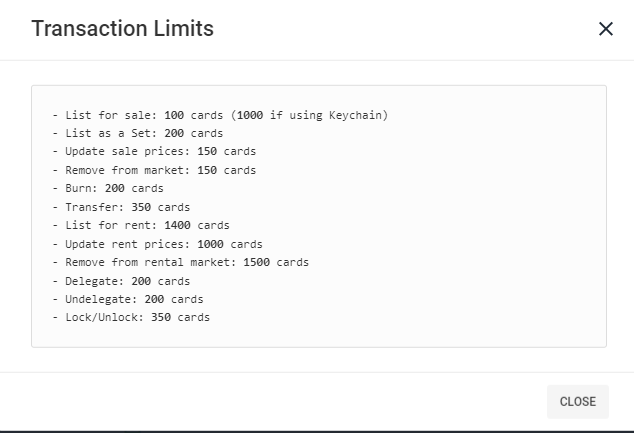 If you did not understand what I write feel free to ask me.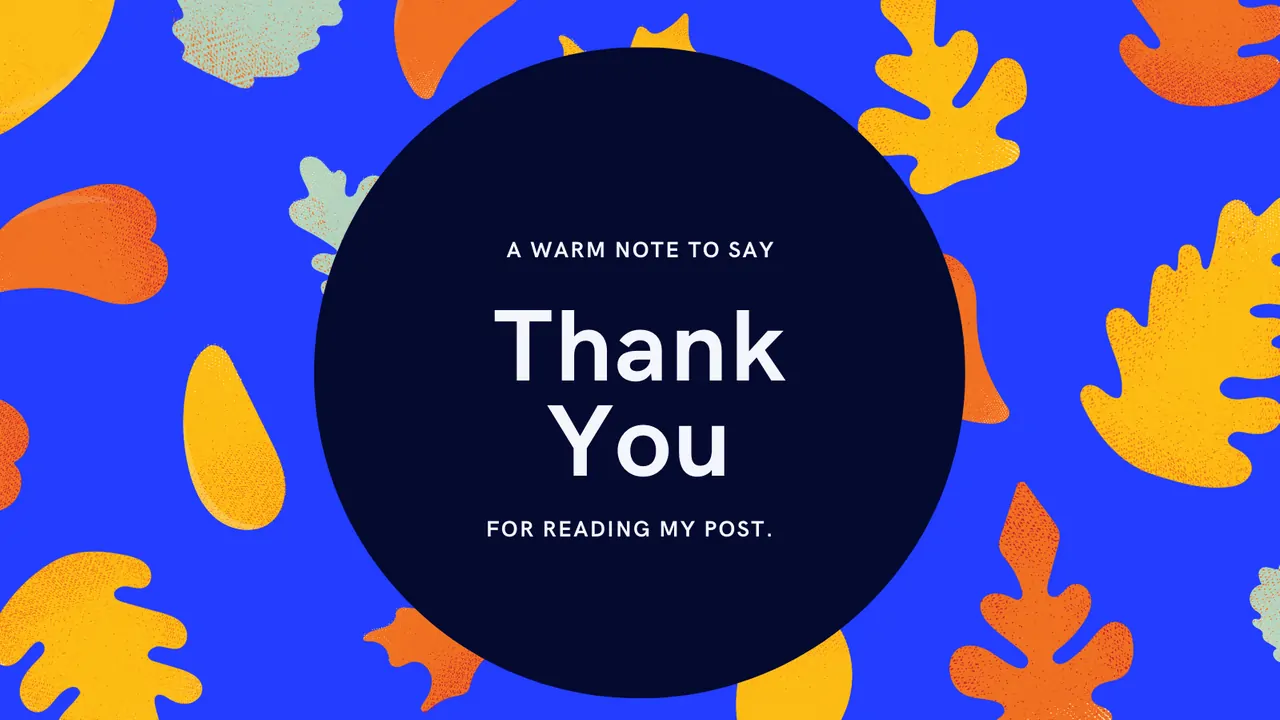 ---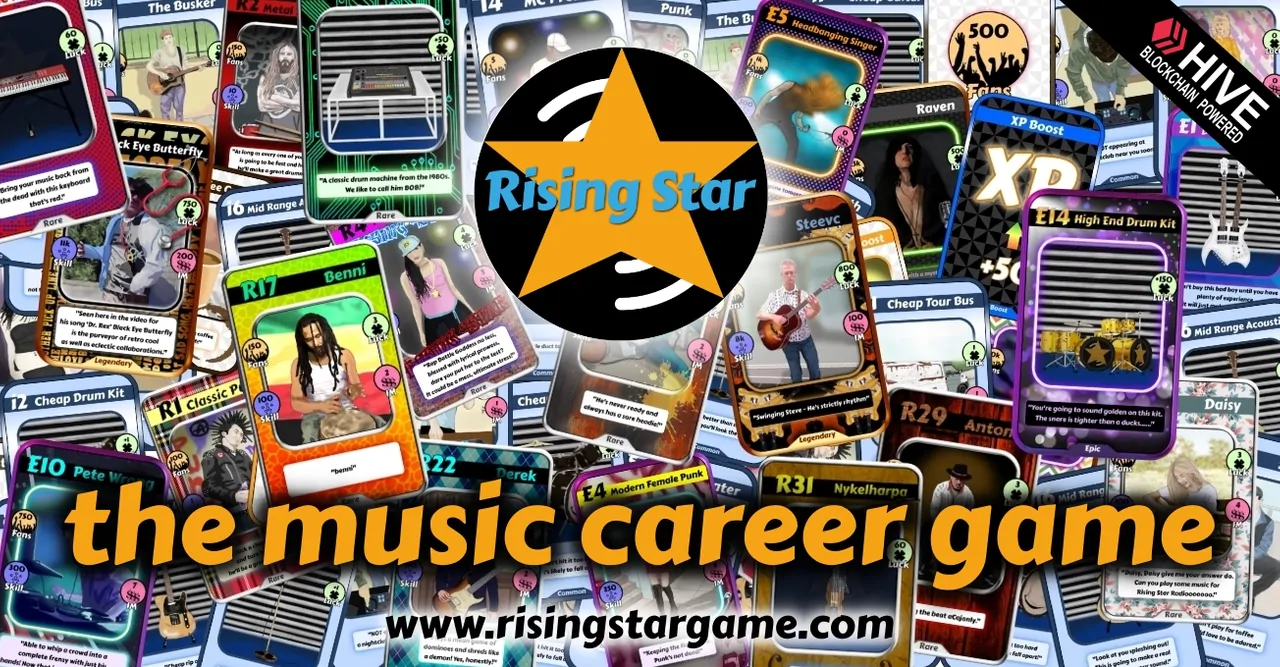 If you want to play Risingstar please use this link.
Join RisingStar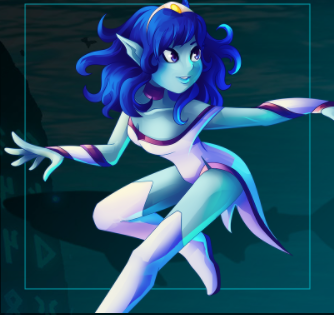 If you want to play Splinterlands. Please use following link:
Join Splinterlands

@mmunited aka @beyondhorizonmm


Posted Using LeoFinance Beta
---