My objective 20k [Fans] has reached
---
Today I bought a R140 Touring Coach (1441715). After I bought is NFT card my [Fans] has reached 20k threshold.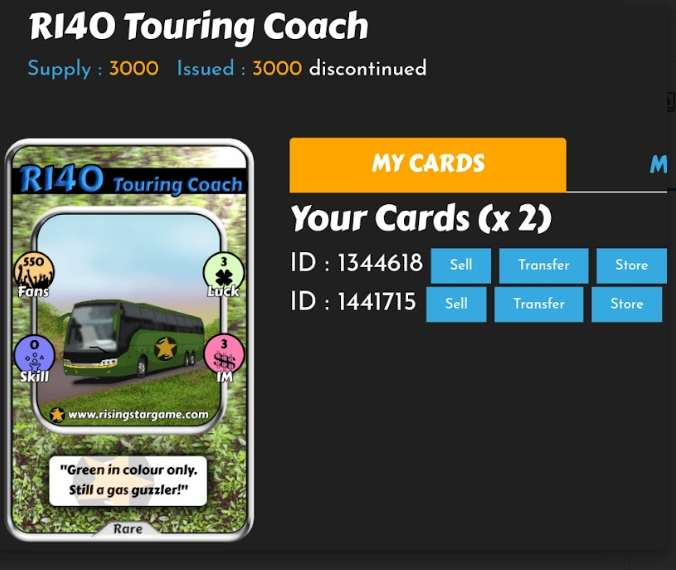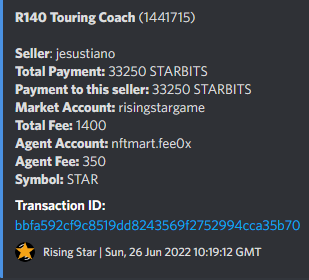 R140 Touring Coach is already discontinued so I am lucky to buy with this price.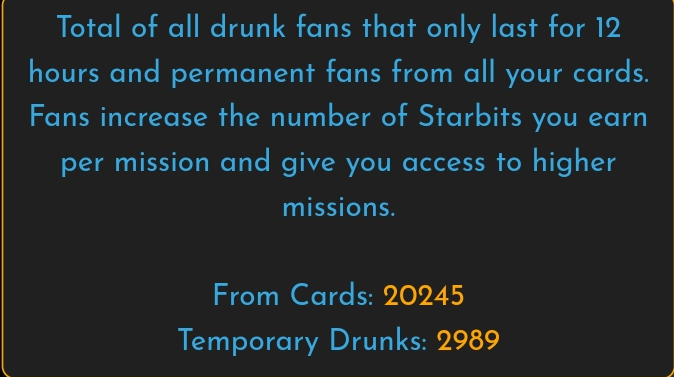 I need to keep buying [Fans] because of the Starbits Millionaire mission.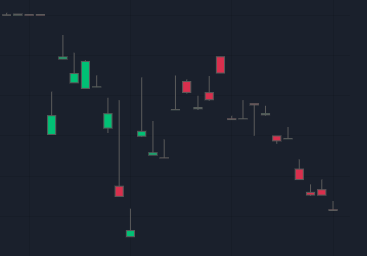 Starbits price is keep falling and it is now at 2.05 Hive per 10k Starbits. So I think it is a good time to buy Starbits. I am not sure it will donw further or not but currently it is almost lowest in history.
StarPro price is also decreasing and currently at 8 Hive per StarPro.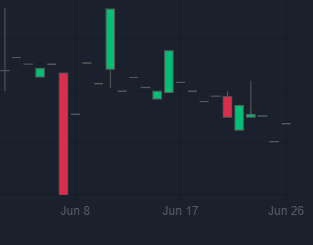 I do not know why the prices of these token are keep falling. We need a lots of StarPro to do Fan Club missions. People are also doing Fan Club missions so Starbits production rate should be low. But the prices of these tokens are droping. I felt puzzled.
I made an order for Starbits. It is better to buy while it is cheap.
Posted Using LeoFinance Beta
---