Can Hive fix the throwaway-society?
---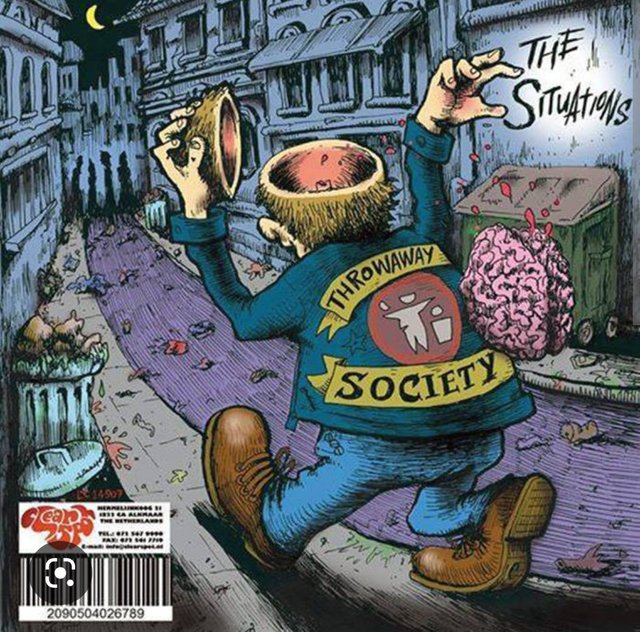 We are a throwaway-society
So what is a throwaway-society?
According to Wikipedia:
"The throw-away society is a generalised description of human social concept strongly influenced by consumerism, whereby the society tends to use items once only, from disposable packaging, and consumer products are not designed for reuse or lifetime use. The term describes a critical view of overconsumption and excessive production of short-lived or disposable items over durable goods that can be repaired, but at its origins, it was viewed as a positive attribute."
And that leads into Consumerism.
"Consumerism is a social and economic order that encourages the acquisition of goods and services in ever-increasing amounts."
And we been at it a long time.
If you read the two referenced articles you can see how society became wasteful and that it has been going on for 150 plus years.
What has it done to us?
I have touched on this subject before. But I am going to be blunt here. It has made us fracking lazy.
We have more interest in doing just well enough in life to think we are enjoying it.
If we can pay our bills, while a few hundred thousand in debt, and have enough left over for a case of beer, a bottle of rum, or buy your spouse flowers or go to a movie you are doing well, should be happy.
It has been breed into us
The rich know what they are doing. They always have. And my hat is off to them for being smart enough to do that.
From the time of kings and surfs. Now to the 1 and 99 percent.
We are breed to believe that middle class is all you need. Pay check to pay check is all you need. You are happy.
That's why they afraid
Yes, those people I just talked about are afraid of the coming age of abundance. It is going to take away their power. It is going to give everyone a chance, if you go after it, to be on a level playing field.
We can all , and should have no worries in the future. Sure it might be 20 years or more away.
Waiting for Web 3.0
You and me are lucky. I hate that word. We are not lucky. We are informed, We are educated. We came to Hive because we believed in something bigger and better than the normal. Even idmf we did not fully understand that when we joined.
While others wait for web 3.0 us Hivians are working it everyday.
What was the tweet I seen today? Something along the lines of something a writer was so excited to earn their first 20 bucks, somewhere. When they could have been doing that on Hive and making money the whole time.
We are, are own problem
How many times have I read on Hive about how over looked we are, we need to do more. Need a budget to promote, blah blah blah.
It is to hard to tell people about Hive, no one wants to listen.
Who fracking cares.
Just do it. Don't care about the negative. Talk about Hive to people who are interested in what is and has to offer. What I mean by that is: if they are talking about other things, other blockchains, other social media. How bad they are, they wish that had this and that.
That is when you start. Well I have belonged to Hive for x amount of time. They are already doing all of that.
Pssss: I get paid for doing it.
The hook for most is money
That is right. Although we a know at the moment we are building Hive. We do make money. And the majority of people want to hear about the money side. That is the hook to get them here.
Hive fixing throwaway-society
It comes back to the age of abundance. Digital baby. That is only a small part. There is coming a point where information on web 3.0 is what is the money. As Task would say the tokenization of everything.
Once we get tonthat point, the world changes. When profits are no long number one and everyone is better off. There will be nothing to throw away.
Hive fixes this
It sure does. We might be flying under most radars at the moment. But even small we are all the world has at the moment for truly decentralized web 3.0.
I see Hive growing so much and it is speeding up.
Be thankful you are already here. Work it, work it hard.
Oh man, now I feel fracking alive and Thriving.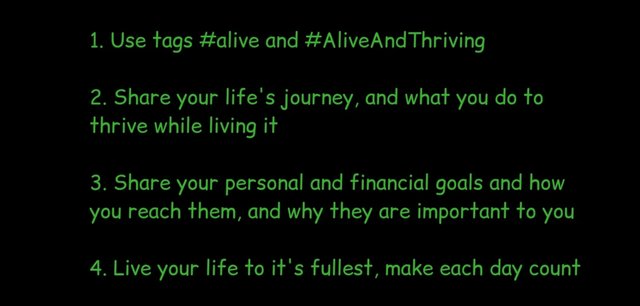 Bradley
Posted Using LeoFinance Beta
---