I Lost >300 Hive on EpicDice...
---
Am I sad? Yes. Am I going to complain about it? Also yes NO.
I first discovered EpicDice.io* on or about January 14, 2021. I decided to toss a few hive at it then quit after losing once or twice. I did not read up about EpicDice at all prior to playing around with it nor did I read anything on the site prior to jumping in. The next day, I hopped on Hive-Engine and found a new token in my wallet: EPC. I looked at it and immediately sold it, no second thoughts and I went about my day.
Fast forward to January 20, 2021. I decide that I'm bored enough to try some EpicDice again. At the time of starting my escapade, I had Roughly 327 hive in my account. I was placing small bets left and right, and... I was winning quite often as shown in the screenshot below.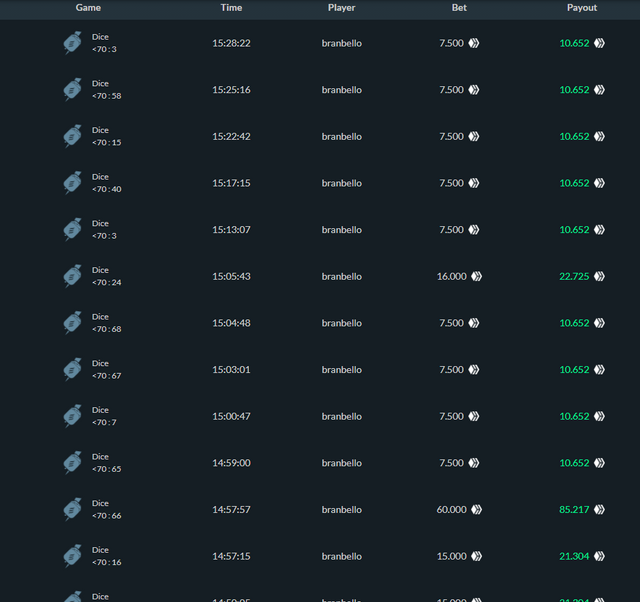 And then I lost... Then I doubled down and lost... Then I went all in... and lost it all. My luck had ran out.
But on the bright side, I was getting more and more EPC sent to me every time I bet. Win or lose. After asking in @EpicDice's discord server, I was told that the more EPC you "HODL," the higher your daily EpicDice dividend would be. I received my first dividend (see image)... While it is not a lot, it is a start.


I plan on accumulating more EPC and hodling for the long term.
If you have leftover steem, you can bet with steem as well. I had ~17 steem in my account and have been using that to bet as well. I went on quite a big win streak and grew that ~17 steem to ~80 before losing almost all of it again.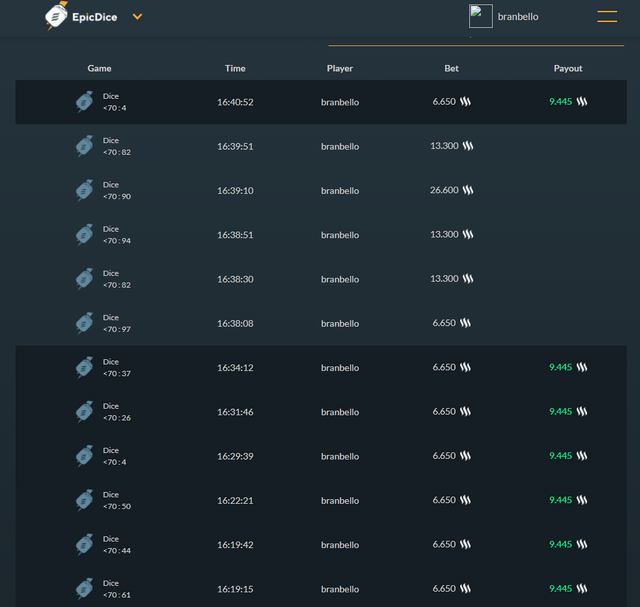 I LOVE earning a passive income. My stock portfolios mainly consist of dividend paying stocks. My Roth 401k is split into three classifications: 25% income (dividend), 25% growth, and 50% growth/income. I plan on adding to my EPC balance and continuing to hold it. You can buy EPC on Hive-Engine, but I encourage you to use EpicDice to accumulate it as it helps the total daily dividend payout rise.
Note: I don't encourage gambling. The EpicDice link above is a referral link, if you use it I will receive 2% of minted EPC from referred users.
Posted Using LeoFinance Beta
---