Caifu knows how so many artists are falling behind, so many creatives don't even get a chance to get their art live on the blockchain. Therefore, it has done a lot of research and a final question is"What would be the final form of NFT trading?" And the answer: "One that eats other trading platform's liquidity." We are molding caifu ecosystem based on this final form, for it to become the last non-fungible trading platform.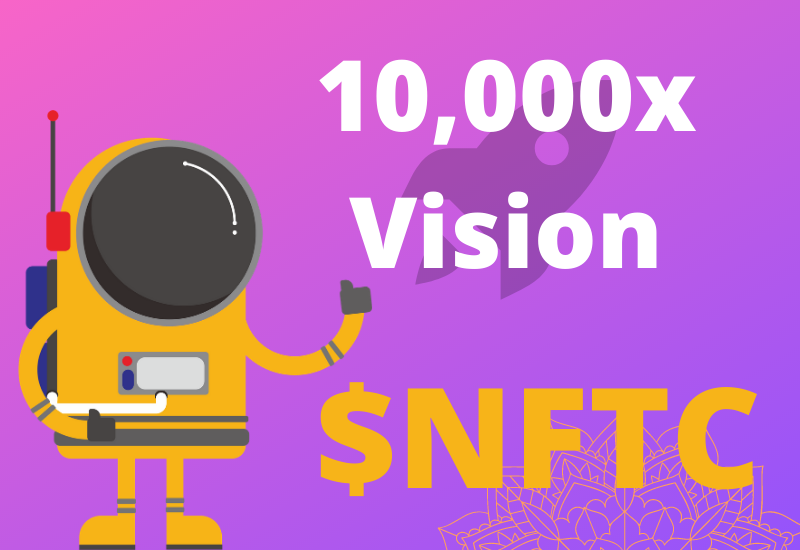 Whenever another platform tries to beat us with a better business model, higher liquidity, we mirror their model and liquidity onto ourselves until we regain the world's best marketplace again. This process can be thought of as a continuous vampire attack until all world NFT artists and collectors baked by us and we provide the best liquidity to the artists.
As we crush from the ground, we will start building out a competitive marketplace clearing functionality that allows people to bid on providing market-making strategies for non-fungible tokens. As we prepare for the end of world biggest marketplace around us, we can then wean off the mirroring, and start to function independently as the largest NFT-FT trading platform over a crosschain module.
The base token for Caifu, $NFTC has the ability to skyrocket the market with all its utility as the starting price we set to significantly low.
Team
We are a team of seven (including 2 friends from Harvard) working with the Ethereum and DeFi OG community. We have been working in the industry from 2015-17, and all of us are strong believers in the long-term crypto success that we have witnessed over time. We have experts in different fields including Solidity, Java, Web Dev, OpenZeppelin, ConsenSys, EVM, and so many critical parts that require to stand out as a new venture. Also, we are hiring a front-end developer and a bounty manager. Maybe there is a role for you?
Please send your resume to [email protected]
Opportunity
We don't limit you to work with us, if you think you can help us growing Caifu with its original goal, you are welcome to drop your CV with the idea of how you going to help the ecosystem. Once send, wait patiently. We will contact you if we have positive news for you. Some ideas for position: Regional strategic marketing partner, Solidity audit dev, front-end designer, growth leader, social activist, etc.
Please send your resume to [email protected]
Token sale
The sale runs for limited times, where the price is pre-determined in 3 different stages.
The total allocation for the sale is only 12.7% NFTC. Tokens are vested 20% monthly unlocked, so no one can dump the price at once, just by taking the early stage advantage.
All vesting starts from listing in late May and then linearly distributed over time.
You can learn more about the token sale on https://caifunft.com/nftc-sell
If you have more questions, kindly visit https://caifunft.com/ and check around. Also, you are welcome to join our Telegram community here https://t.me/caifunft
CaifuNFT token contract: 0xd5442f00b8a6636f6ec48b729fdb7a544ab963be
Website: https://caifunft.com/
Twitter: https://twitter.com/caifuNFT
Posted Using LeoFinance Beta