Converting some of my HBD to Hive
---
Hive is been constantly staying below $0.50 for quite some time now it's been more than 3 months. Now today it has gone down and it is below $0.40 and I think it is the best price to convert some of my HBD to Hive. But whatever the price, I believe in Hive and the price is just temporary I will continue to buy the Hive because we do not know when the market reverses and we will see the Hive price going upwards.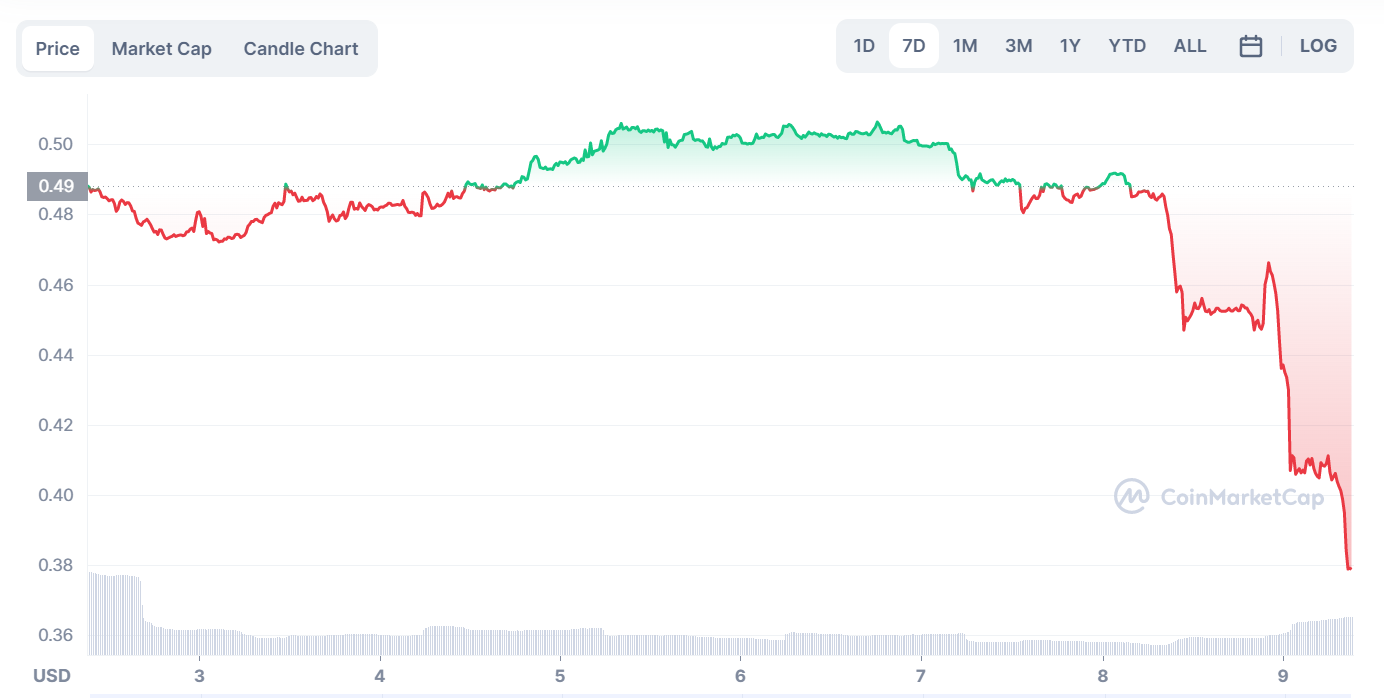 PC: Coinmarketcap.com
I have converted and continue the conversion of my liquid HBD to Hive. But the question is should we continue converting it or keep your HBD in savings and get 20% APR. 20% APR on HBD savings is permanent whereas Hive getting back to $1 is not likely to happen soon, looking at the market conditions.
That's why I am not converting all my HBD to Hive and only part of it is getting converted. And the rest I will be moving to the HBD savings to get that 20% APR. Both the Hive and HBD goals of this year should be met even if I just save it as it is without converting one to another. But the good thing about converting HBD to Hive is that the amount of Hive we are getting is more and hopefully Hive should not go down and we will all be in profit from whoever is buying Hive now.
But in the market no one knows what is the future, good news can make or bad news can break the market. And thus I am keeping some of the coins as liquid too so that whenever news comes I will have some money to take advantage of that.
What you are doing, Converting your HBD to Hive?
Posted Using LeoFinance Beta
---