Weekly Gambling Dapp Dividends Report (BFG-WIN-SBET)
---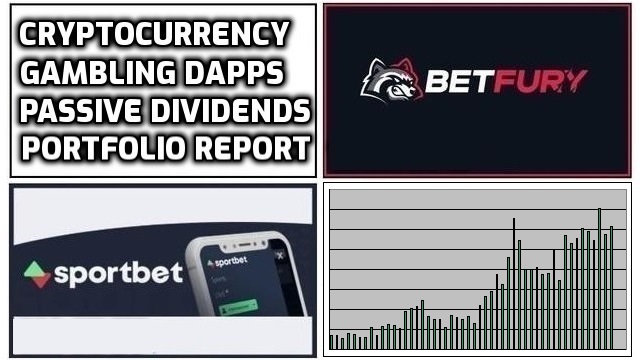 I closely follow Betfury.io, Wink.org, & Sportbet.one, which all are part of my Crypto Gambling Dapp Dividend Portfolio. These posts provide info on the passive returns they provide along with the latest news on what's going on with these projects...
---
Similar to last week, both prices and dividends from the Gambling Dapp Projects are holding up quite well during the current crypto dip because they have actual revenue that backs up their value. It's one of the reasons I like to have them as part of my crypto portfolio because they provide a counterweight to all the speculative stuff. When the market goes up they tend to underperform but both the dividends and the relative stability they offer is nice to have.
---
The price of the BFG token from Betfury.io continues to hold up and the dividends remain just solid. The mining prices also continue to go up which indirectly makes BFG worth more because it gets harder and harder for the supply to get inflated. The days of getting over +100% APY seem to be over as I have been expecting for a while. I still see it as too high returns right now around +80% APY and as this market matures the ratio should continue to go down more even though I expect both price and dividends to be higher a year from now. If there is another dip in the price I might consider getting a bit more BFG.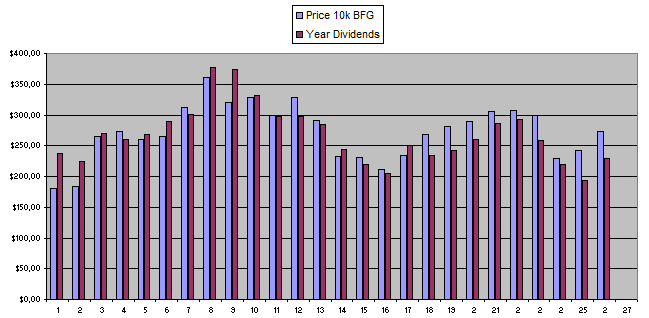 ---
The Dividends from staking SBET from Sportbet.one was unable to keep the excellent dividends last week mostly because the whale action cooled down again. The number of individual bettors on the platform is on the rise again and it would be nice to see the previous record of 168 from 6 weeks ago being broken in the coming months. I'm also tempted to add more SBET at the current price levels even though I would like to see some more progress first. They partnered up with bgaming who provide provably fair casino games

---
WIN from Wink.org remains by far the most influenced by what is happening in the general crypto market as their dividends are not enough to really support the price it is trading at. The dividends this week were quite a bit higher compared to last week and in a more reasonable zone now.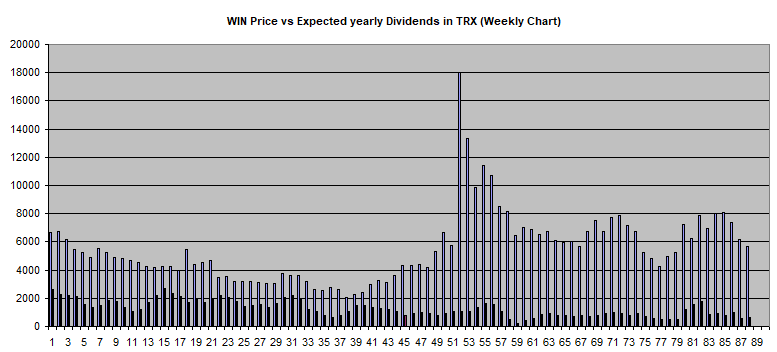 APY Based on Current Price and Dividends from the last 7 days
Note: Token prices going up or down have a major influence on the actual returns going forward either amplifying them if they go up or destroying them when the price goes down.
---
Personal Gambling Dapp Portfolio
The dividends are holding up really well at least for now. Nothing changed in my portfolio and I'm still holding 14M WIN / 4M SBET / 400k BFG/ 10k TRX / 22 LIVE | 2271 RAKE. I continue to be interested in adding other good gambling dapps that pay the losses from the gambler to those holding a token that can't be mined, so if you have one on your radar make sure to let me know...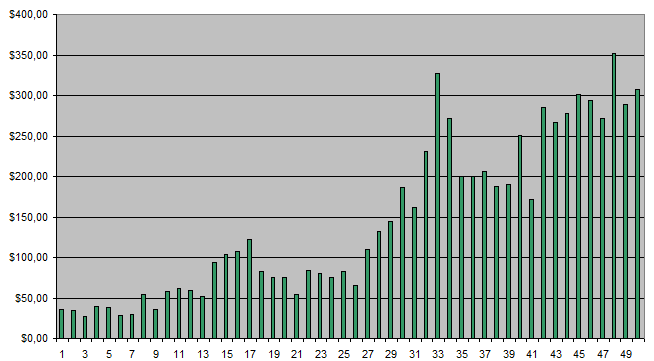 ---
Full Guides to Decentralized Crypto Bookies I personally use where no KYC is required allowing anonymous betting from any location without individual limits for winning players...
---
The year-long grind almost comes to an end and I'm quite pleased with how things have gone so far. I'll be back next week with another report.
---
Posted Using LeoFinance Beta
---