📈 Daily TA: PancakeSwap (CAKE/USD) | 29-09-2021
---
Hodl, dear members of LeoFinance!
Today I would like to comment on the price chart of PancakeSwap.
In the weekly chart (1W), CAKE/USD formed a Bearish Engulfing (typical trend reversal signal), similar to the price of many altcoins in Top-30: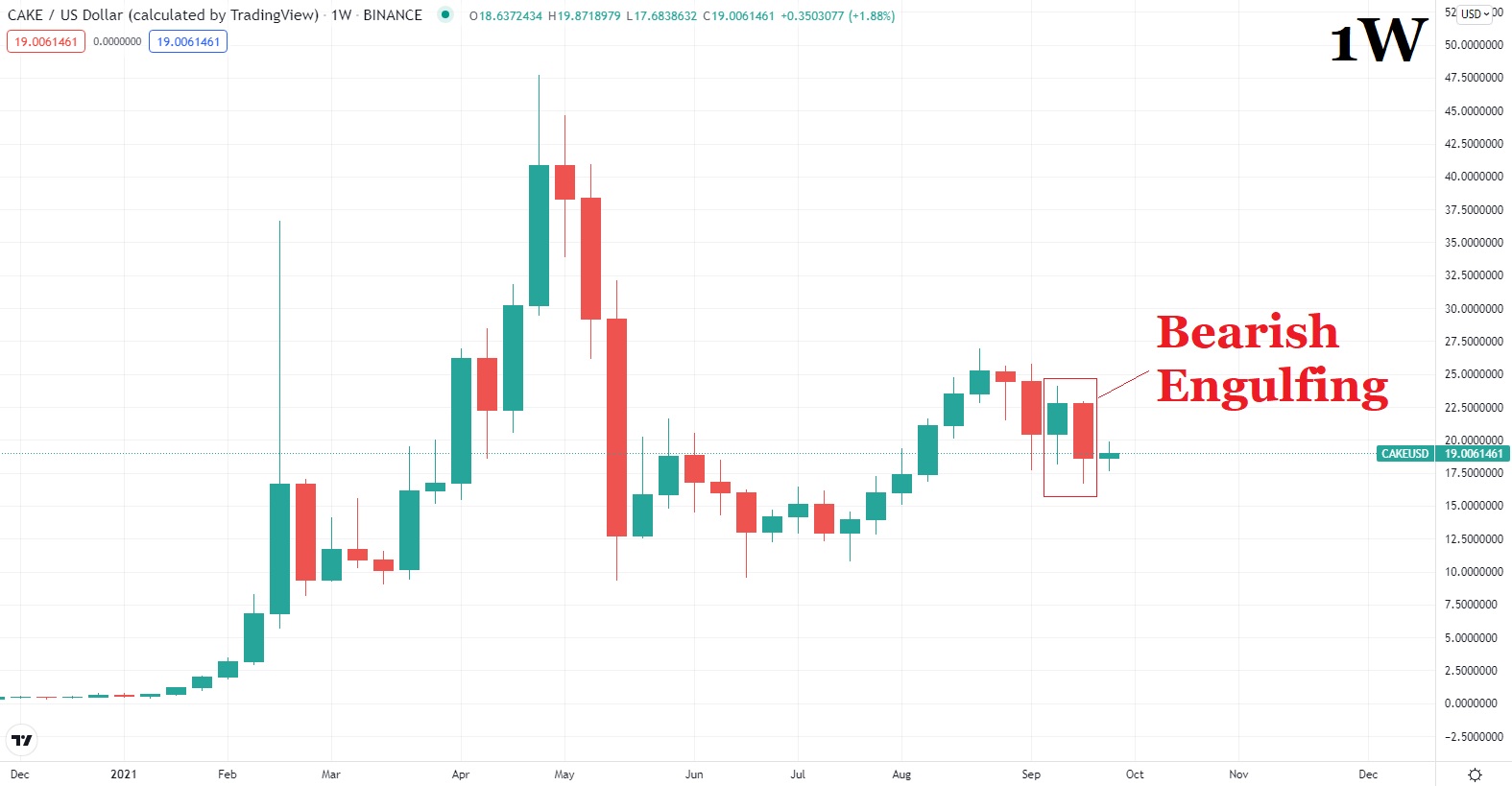 Theoretically, this candlestick formation signals further price decline.
However, if we have a look at the 4-hour chart then we can find some bullish signals. First of all, CAKE/USD has formed a Bullish Flag (common trend continuation pattern):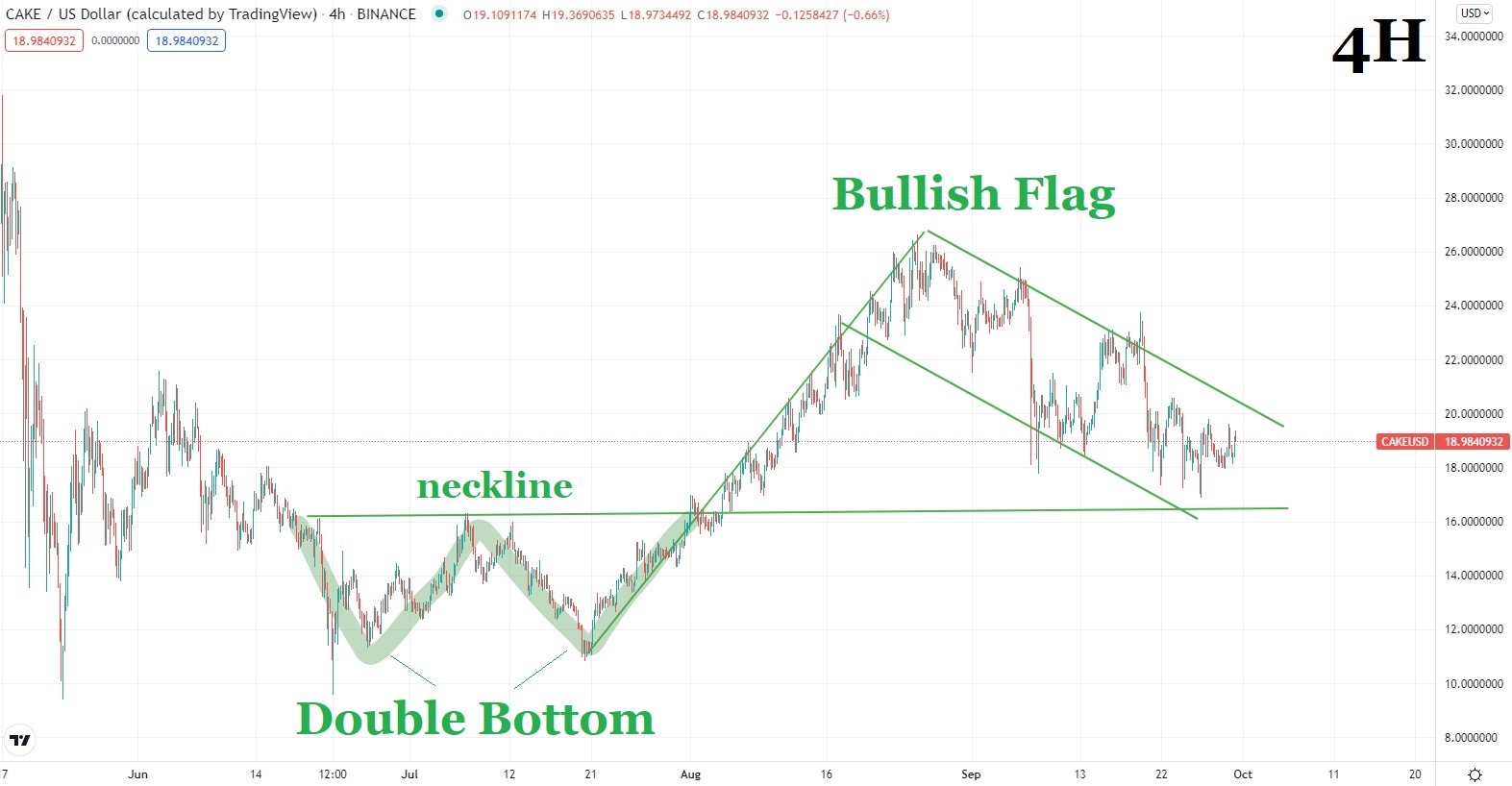 Second, recently the price chart formed a Double Bottom (typical trend reversal signal). As can be seen from the chart, the price is approaching the neckline (solid support level). That's why it seems that sooner or later the price will rebound and try to resume the uptrend.
To be continued ...
As of the time of writing, one CAKE costs $18,98 on the Binance crypto exchange, according to TradingView.
---
A few words about me:
Just to let you know: I've been working professionally as a currency analyst for the last 15 years, and as a cryptocurrency analyst for the last 4 years.
---
Important!
Keep in mind, that thoughts expressed here are my own, and they should not be regarded as recommendations for any cryptocurrency/commodity trades, investments and etc.
---
Check @crypto-guides to learn about the essentials of the major cryptocurrencies.
---
Join the crypto exchange Binance: https://www.binance.com/en/register?ref=28017531
Join the crypto exchange Bittrex: https://bittrex.com/Account/Register?referralCode=3GB-QAJ-BMW
Posted Using LeoFinance Beta
---