Cryptos and collectibles are both ON FIRE! Want to go directly from one to the other?
---
I'm amassing a trove of high-end out-of-print Magic: the Gathering collectible cards to trade straight across for BTC or HIVE! Bitcoin has surged above 50k. It might be time for some crypto users to take profits, or diversify into another hot asset class. As investors seek unmanipulated markets to park their funds, and as collecting roars back into popularity during perma-lockdown, collectible cards (like sports and gaming cards) are seeing their biggest surge since the heyday of 1990. Let's connect these sizzling markets!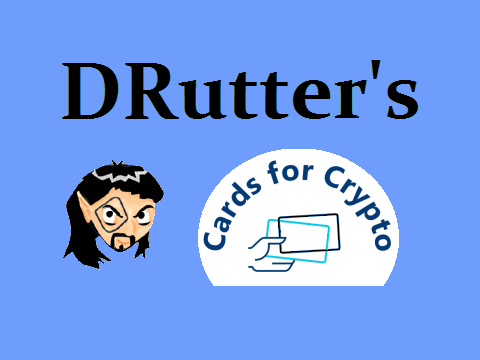 The blockchain will help the transaction come together, and provide for transparency (or privacy) as desired. Not only will I get some crypto (which can be hard for unbanked people like me to do), but someone will get an incredible portfolio of valuable cards that is appreciating rapidly. AND the whole thing will help show others new ways transacting can be done using the blockchain. Win-win-win!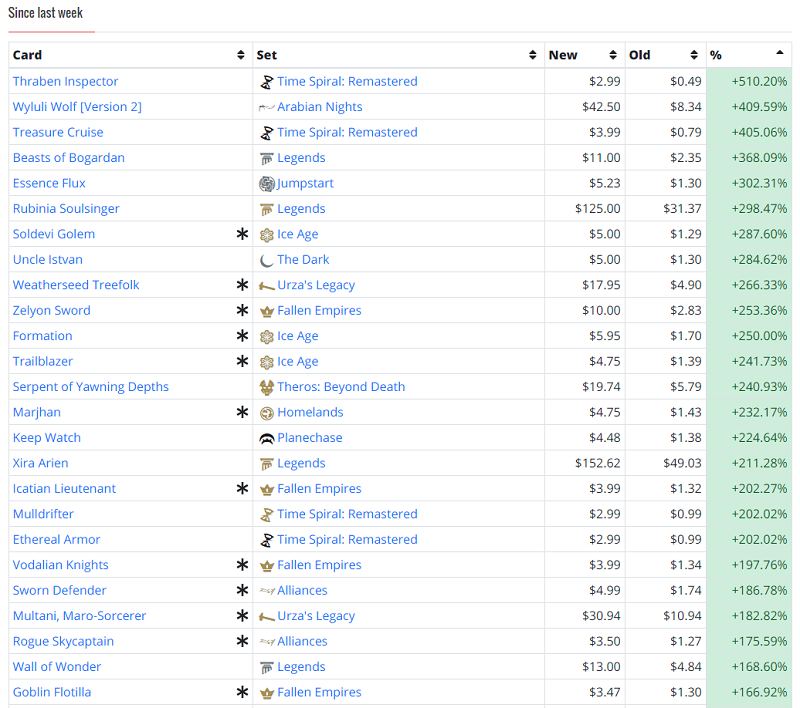 Just like cryptocurrencies, the amount of out-of-print collectible cards is finite. With the supply of each fixed, prices mainly reflect demand - which is rising fast! Many cards from out-of-print sets are doubling every month right now. You've heard that Wayne Gretzky's rookie cards are fetching over a million each? Well it's definitely not just hockey or baseball cards that are back in style! There are now several Magic cards that routinely go for TENS of THOUSANDS of dollars EACH! The entire Magic singles market has been slowly inflating for many years, and now it's really gaining momentum! I want to create a bridge between this market, and crypto - bypassing all fiat currencies completely. Welcome to my ongoing Cards for Crypto post.
History
As "rancored_elf", I've dealt in Magic card singles for 20 years, with an outstanding reputation everywhere I transacted. From the trading forum on MTGNews/MTGSalvation long ago, to my sales website RancoredElf.com (2006-2017), and my longstanding 100% eBay feedback, I have a track record of happy customers.

As a player, then casual trader, then dealer, I ended up with a LOT of cards. When my son came along, we moved away from Vancouver, and the cards have been sitting in boxes. I've stopped all business, and I'm currently unbanked - I can't and won't use banks, financial institutions, or PayPal. I live on cash, but I want to incorporate cryptocurrencies into my situation. Suddenly, the cards I'm holding are shooting upward in price. Every time I check, they're up another 5%, 10%, 20%. NOW is the right time to get them sorted out, priced, and sent off to someone else. That person can diversify out of crypto a little, and I can diversify out of cards a little!
I have years of shipping experience, and will ensure the recipient of the cards gets them quickly and without hassles.
Details
All cards are English, non-foil, and EX-NM condition unless otherwise noted.
I will accept Bitcoin or HIVE for this trade.
I do not accept fiat currency of any kind, and I do not accept PayPal.
I can ship anywhere in Canada or the USA. Please contact me to ask if I'm able to ship to your country.
Yes, I might be willing to split up this horde into smaller lots - contact me.
Shipping is included, and includes tracking and insurance.
Condition
All cards in my possession are out-of-print, some for over 20 years. The majority have never been played. Care is always taken in storage, but time causes tiny changes in all things, including cardboard. All cards are in excellent or near mint condition (see grading scale below) unless otherwise marked - in which case, images are provided. They have been stored in a pet-free and smoke-free home. If you'd like more photos, please contact me.
Mint (M) - Flawless printing and condition, freshly pulled from a pack and stored perfectly.
Near mint (NM) - Unplayed (or carefully played in sleeves), no flaws, 1 or 2 minor scuffs.
Excellent (EX) - Very gently played, or unplayed with a few storage marks. No major flaws, could be played in clear sleeves.
Very good (VG) - Moderately played, scuffed edges, surface wear. Might have a small flaw.
Good (G) - Well played, may have major flaws like printing errors, wear, dirt, warping, crease, or pinhole. Playable in coloured sleeves.
Fine (F) - Very well played and/or major flaws.
Poor (P) - Damaged or defective, probably unplayable.
---
---
Card List
The USD prices listed are how much I would currently get on eBay. The grand total will be reduced by 20%, representing the savings I will get for bypassing eBay and PayPal fees. (Thanks, crypto!)
I will be editing this post regularly, to add more cards and adjust prices. Once a week or so, I will make a new post, which will obsolete the previous one.
I have about 40,000 cards to sort! I'm breaking down some old decks, full of powerful singles that are shooting up in price. I'm also going through my old personal collection, and my store inventory. Every day I pull out hundreds of dollars of cards, to be listed and added. If this trove gets snapped up before I've sorted and added all the good stuff, I'll do a second one! It's a shame to see all my best cards go, but I feel this is the right move.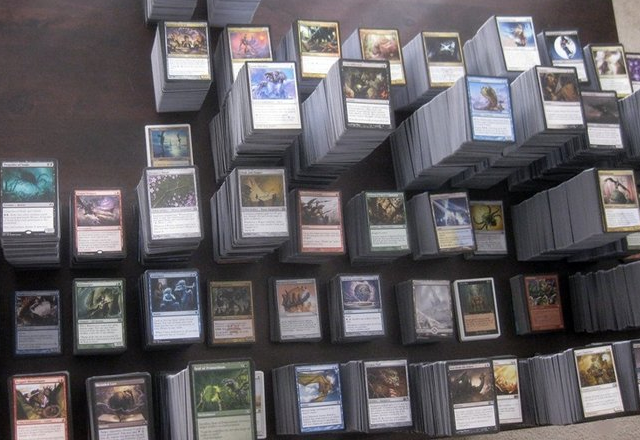 Lot A
Beta
Air Elemental - 45
Copper Tablet - 110
Grizzly Bears (VG) - 15
Arabian Nights
Army of Allah (dark mana symbol) - 40
4x Flying Men - 22
Merchant Ship (VG) - 60
4x Oasis (VG) - 30
Sindbad - 45
Sorceress Queen (G) - 160
2x Wyluli Wolf (light mana symbol) - 75
Unlimited
Basalt Monolith - 20
Verduran Enchantress - 75
Will-O-The-Wisp - 120
Antiquities
Mightstone - 42
Su-Chi - 200
Revised
Braingeyser - 50
2x Fastbond - 55
Fork - 110
Mana Flare - 20
4x Roc of Kher Ridges - 15
Royal Assassin (VG) - 14
Vesuvan Doppleganger (VG) - 65
Legends
Ayesha Tanaka (VG) - 70
Bartel Runeaxe - 95
Cathedral of Serra - 40
Dream Coat - 15
Elder Spawn - 50
Evil Eye of Orms-By-Gore - 10
Heaven's Gate - 45
Life Matrix (M) - 180
Livonya Silone - 125
Pixie Queen - 95
Presence of the Master - 50
Ramses Overdark (Italian) (VG) - 35
Relic Barrier (VG) - 30
2x Untamed Wilds - 24
Ur-Drago - 50
The Dark
Stone Calendar (VG) - 37
4th Edition
Mana Flare - 12
Winds of Change - 20
Ice Age
Altar of Bone - 18
4x Demonic Consultation - 22
Illusions of Grandeur - 20
2x Jester's Cap - 32
Marton Stromgald - 20
4x Mystic Remora - 10
Necropotence - 35
4x Pox - 24
Underground River - 18
Homelands
2x Anaba Spirit Crafter - 14
Koskun Falls - 18
Alliances
Lake of the Dead - 190
Mirage
Catacomb Dragon - 22
3x Cursed Totem - 30
2x Final Fortune - 30
4x Kukemssa Pirates - 13
Hall of Gemstone - 45
2x Political Trickery - 16
Ravenous Vampire MISPRINT (top corners barely cut)
Shallow Grave - 45
Zirilan of the Claw - 20
Visions
Anvil of Bogardan - 130
3x Tithe - 70
4x Griffin Canyon - 18
Femeref Enchantress - 20
5th Edition
Pox - 18
Mana Flare - 12
Weatherlight
4x Peacekeeper - 50
Tempest
2x Aluren - 125
2x Corpse Dance (VG) - 34
Cursed Scroll - 30
4x Reanimate - 16
Static Orb - 20
Whim of Volrath - 45
Stronghold
Burgeoning - 25
Exodus
Ertai Wizard Adept - 65
Exalted Dragon - 25
2x Hatred - 62
Mind Over Matter - 120
Urza's Saga
Barrin Master Wizard - 45
Contamination - 55
Karn Silver Golem - 55
Lifeline - 60
Morphling - 40
Oppression - 40
3x Phyrexian Tower - 30
Smokestack - 35
3x Sneak Attack - 35
Temporal Aperture - 30
Time Spiral - 310
Yawgmoth's Will - 350
Urza's Legacy
Memory Jar - 95
4x Defense Grid - 16
3x Deranged Hermit - 43
6th Edition
Cursed Totem - 22
Doomsday - 15
City of Brass - 18
Final Fortune - 25
Urza's Destiny
3x Yavimaya Hollow - 125
Treachery - 125
Repercussion - 25
4x Academy Rector - 180
2x Rofellos Llanowar Emissary - 75
3x Carnival of Souls - 20
Urza's Incubator - 30
Mercadian Masques
Unmask - 13
Nemesis
2x Skyshroud Poacher - 24
Prophecy
Rhystic Study - 32
Invasion
4x Aura Shards - 12
Phyrexian Altar - 75
Tectonic Instability - 12
7th Edition
2x Elvish Champion - 14
Oppression - 32
Static Orb - 18
City of Brass - 20
Adarkar Wastes - 10
Underground River - 10
Odyssey
Chance Encounter - 16
2x Mindslicer - 30
Mine Layer - 13
Nut Collector - 24
Patron Wizard - 14
4x Price of Glory - 11
Tainted Pact - 90
Tarnished Citadel - 24
Torment
Cabal Coffers - 80
Overmaster - 13
Judgment
Dwarven Bloodboiler - 16
Onslaught
2x Rotlung Reanimator - 11
Scourge
3x Pemmin's Aura - 10
Sliver Overlord - 30
Portal
Last Chance - 105
Mobilize - 45
Winds of Change - 50
2x Swamp (white tree) - 12
Portal 2
Norwood Priestess - 90
Razorclaw Bear - 55
Portal 3 Kingdoms
Council of Advisors - 10
Cunning Advisor - 25
Famine - 45
Red Cliffs Armada - 18
Shu Farmer - 10
Stolen Grain - 20
Taoist Hermit - 25
Trained Cheetah - 24
Warrior's Stand - 16
Wei Ambush Force - 10
Zodiac Rat - 26
Starter
Last Chance - 105
---
Lot B
Visions
Griffin Canyon - 18
Urza's Legacy
Defense Grid (VG) - 12
Darksteel
Aether Vial - 47
Fifth Dawn
Vedalken Orrery - 40
4x Steelshaper's Gift - 25
Betrayers of Kamigawa
2x Mirror Gallery - 26
9th Edition
28x Fellwar Stone - 7
3x FOIL Storage Matrix - 35
Ravnica
18x Pariah's Shield - 17
2x Copy Enchantment - 12
Guildpact
27x Sword of the Paruns - 7
2x Stitch in Time - 9
Dissension
6x Rain of Gore - 13
Coldsnap
5x Lovisa Coldeyes - 10
Timespiral
7x Reiterate - 15
8x Kaervek the Merciless - 17
Planar Chaos
8x Imp's Mischief - 15
Future Sight
10th Edition
Lorwyn
7x Auntie's Hovel - 25
12x Elvish Harbinger - 10
Morningtide
32x Thornbite Staff - 10
4x Maralen of the Mornsong - 32
11x Knowledge Exploitation - 18
Shadowmoor
17x Dire Undercurrents - 13
20x Inkfathom Infiltrator - 7
Reflecting Pool - 26
17x Savor the Moment - 11
25x Umbral Mantle - 13
Wheel of Sun and Moon - 40
Eventide
5x Needle Specter - 6
Waves of Aggression - 11
16x Ward of Bones - 15
5x Necroskitter - 12
Helix Pinnacle - 10
15x Glamerdye - 6
M10
Twincast - 10
Worldwake
FOIL Joraga Warcaller (prerelease promo) - 20
4x Quest for Renewal - 7
Scars of Mirrodin
Exsanguinate - 8
New Phyrexia
7x Mindcrank - 6
9x Phyrexian Swarmlord - 8
Unwinding Clock - 10
---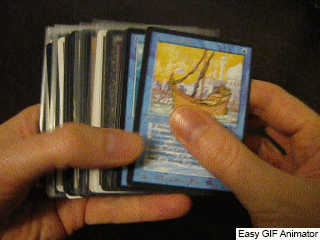 ( Just a couple inches of the massive pile of cards )
Grand Total: 12662 USD (this is what I would charge for these cards on eBay)
Minus - 20% (my savings on eBay/PayPal fees, passed along to you)
Equals = 8530 USD
At a rate of 53k USD per BTC, that would be approximately:
0.16 BTC
(or)
28k HIVE
---
---
If you are interested or have questions:
Please contact me. I can provide detailed descriptions or take additional photographs of any of the cards.
The USD total will be converted at the current market rate to your preference of BTC or HIVE.
Using email, we will arrange and conduct transfer of the crypto.
I will email you confirmation of the order, and update this post to take the cards off the market.
You will provide your shipping address.
I will ship the cards via Canada Post "Xpresspost" and send email confirmation of shipping within 1 business day. Shipping from here in BC takes about 3-6 business days, depending on your location.
Contact Me
Send me an email (drutter at protonmail dot com) or comment below. I'll get back to you as soon as possible.
Thank you, Hive/Leo blockchain!
I'm excited about this, and I think people will see it as the valuable service it is. It's powerful to be able to convert between various forms of stored value, including vintage collectible cards, and cryptocurrency! This post is another potential draw to the Hive blockchain, and value added to the community.
If you know anyone who was or is into Magic, and is currently into crypto, please link them to this post!
This is a big opportunity for me, and for someone else. Thank you Hive and LeoFinance for helping us find each other!
DRutter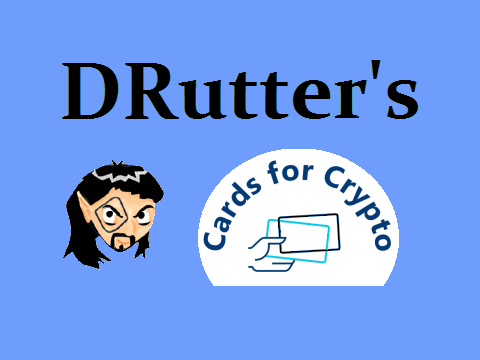 Posted Using LeoFinance Beta
---