Best way to sign up for a Hive crypto account
---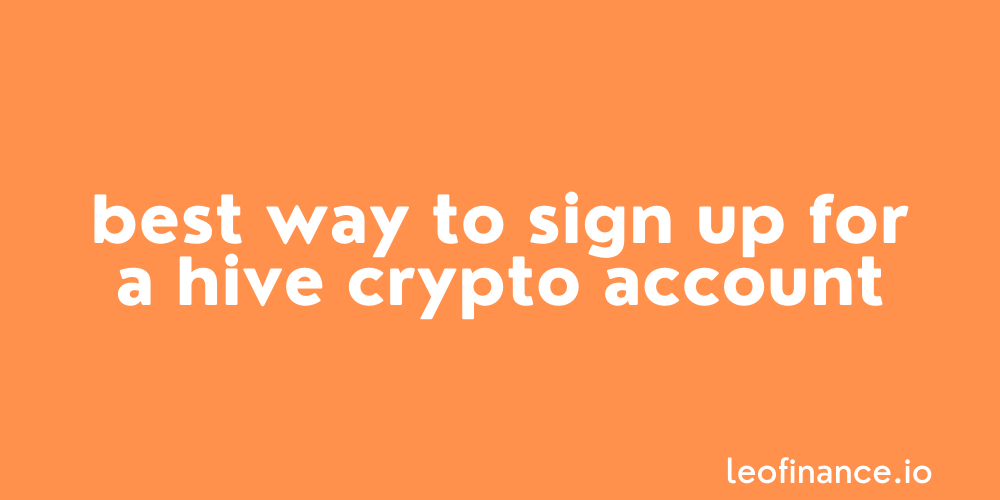 Direct from the desk of Dane Williams.
---
The best way to sign up for a Hive crypto account is via the LeoFinance community front-end.
Are you wondering how to create a Hive wallet in order to truly own your Web3 account?
Then my friend, you have come to the right place!
Before we get into the nuts and bolts, I just want to make a few things clear from the outset.
One of the coolest things about this blockchain is that your wallet address is simply your username.
On Hive, there are no long, confusing strings that you need to remember or have stored so you can copy/paste them when required.
All you need to remember is your @ username.
So with that in mind, let's get into the best way to sign up for a HIVE crypto account.
LeoFinance offers the best way to sign up for a Hive crypto account
LeoFinance makes it super simple to create a censorship-resistant Hive account using nothing more than your current Twitter handle.
1. Head to LeoFinance
Simply head to leofinance.io, click the get started button at the top and choose the sign up with Twitter option.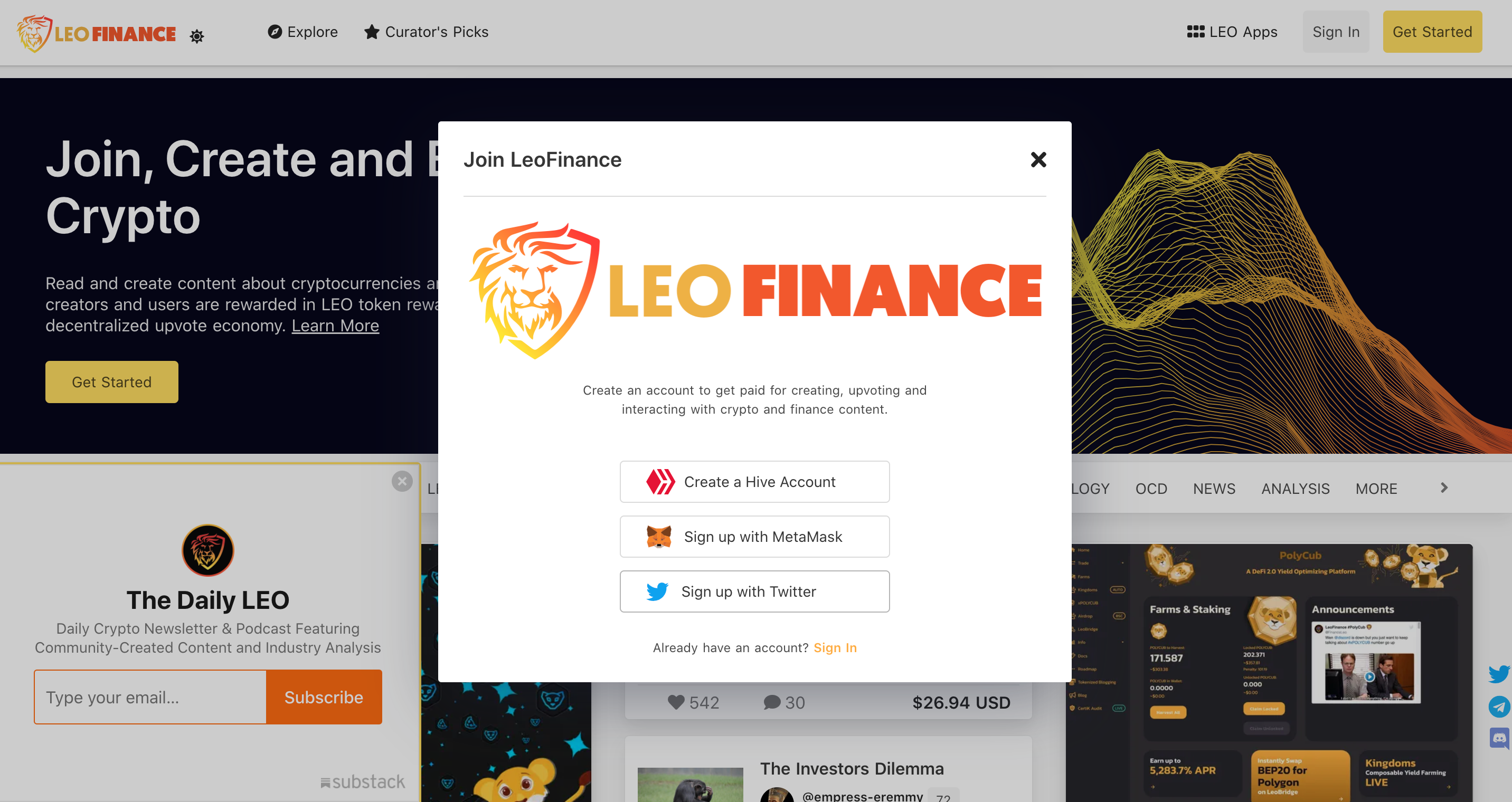 2. Enter your details
Choose the Hive wallet address you want (remember, this is just an @ username).
If it's not already taken, you just need to sign into your Twitter account and your account will be created.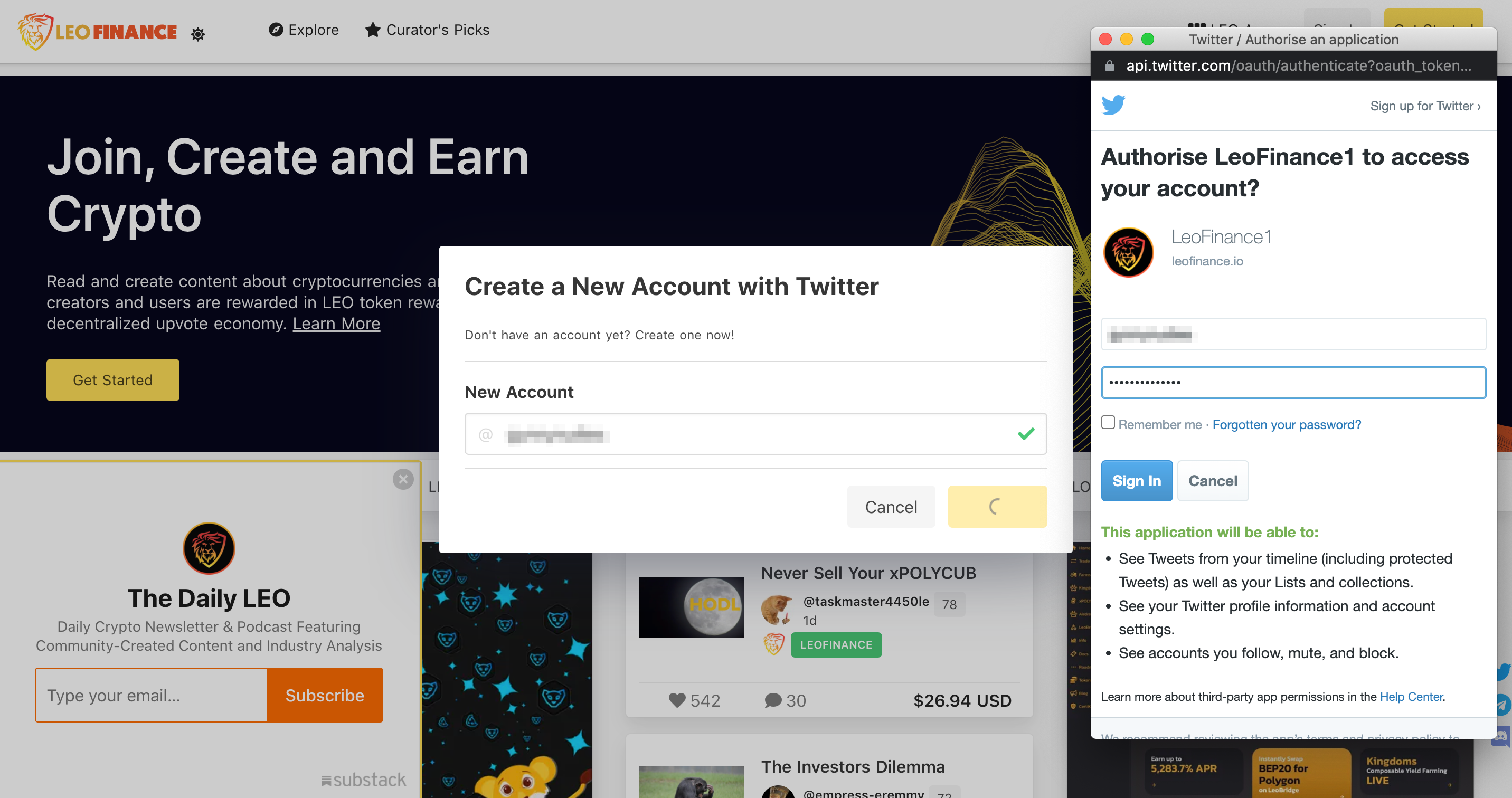 3. Claim your Hive crypto account keys
While you now have a working Hive account that you can use at your leisure, you want to claim the keys to your account.
Click the arrow next to your username at the top right hand corner and then select wallet.
From here, click the download Hive blockchain keys button and save the .txt file.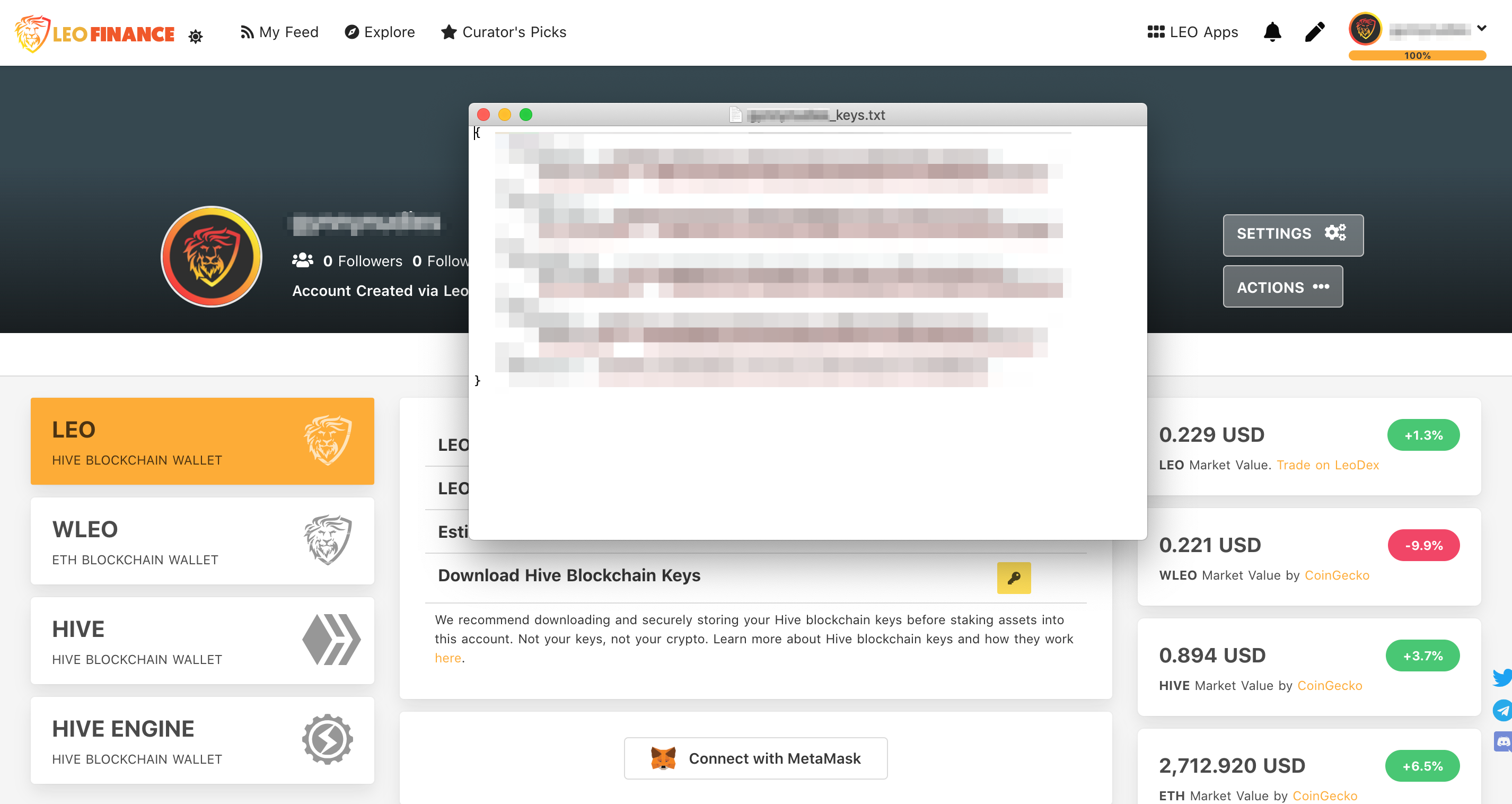 4. Add your Hive account to Keychain
That's it.
That's literally all you need to do in order to sign up for a free and instant Hive crypto account.
While you can technically use your password, to keep your account secure, I'd recommend using Hive Keychain to interact with whichever Hive based Web3 dApp you please.
It's super simple and after inputting your keys once, you will no longer have to worry about being phished or hacked.
Signing up for a Hive crypto account is easy
I'm sorry to say it, but Hive is notorious for making things harder than it should be.
If a search on how to sign up for a Hive crypto account has led you to a page called HiveOnboard, then close it right now.
It's complicated and it doesn't work.
Just close it.
You see, people don't care about the tech behind new Hive accounts.
They just want one.
And they want one now!
The best way to sign up for a Hive crypto account is via LeoFinance, using the steps I've outlined above.
Best of probabilities to you.
Posted Using LeoFinance Beta
---