Leofinance welcome a new cub
---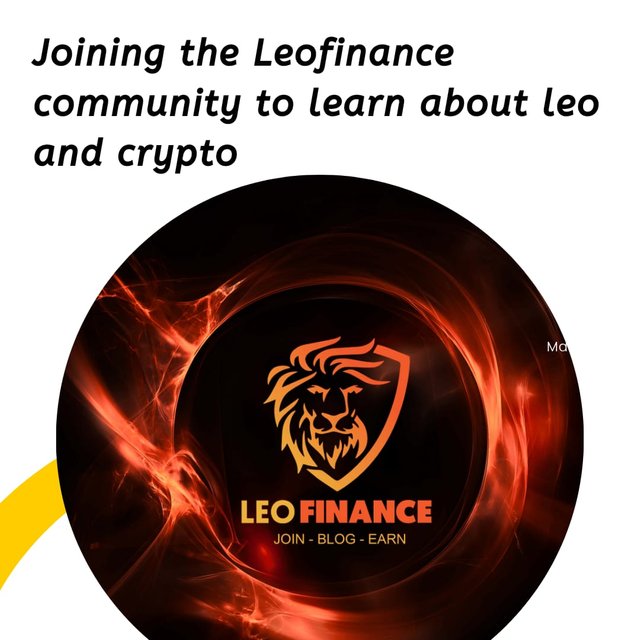 I came across a post made sometimes ago by Leogrowth about joining the Leofinance community and making a first post. At that time I was scared to try but now I'm ready to give it a trial. Wish me luck
Hello leofinance,
It's so great to be here finally. Though I've been on hive for a while now I've always been focused on my art and crafts and making pists about them. Now I've decided to broaden my knowledge about crypto and learn as much as I could. To do that, I figured the best place to learn is here on leofinance. And by learning I mean how to trade crypto and my tokens because frankly I know little about crypto. All I know is how to make my drawings and post about them on hive but I need to leave my comfort zone of making posts about my arts alone and learn this crypto, learn how to read the market, understand how to make the best decision both in the bull and bear market and how to contribute my own quota to the development of the community and hive in general.
A glance through the community shows that there are brilliant and experienced authors who makes posts about crypto tutorials, and information about different tokens here on hive and even from other blockchains. I'm also hoping to learn how to maximise my earnings especially the layer two token to stake them and earn passive income.
Being an artist, I've been in the NFT space since early 2021 on @Nftshowroom and earlier this year I joined the opensea space. Being in this space has open my eyes to different coin like solana and tezos. And aside selling my work, investing in project is also an amazing way to earn in the space. Even though I've known about these coins, I don't know how to maximise and stake them and this is one of my goals and I really hope to achieve them.
THANK YOU SO MUCH FOR TAKING TIME TO READ MY POST,
Posted Using LeoFinance Beta
---