Work for Free Before You Get Paid.
---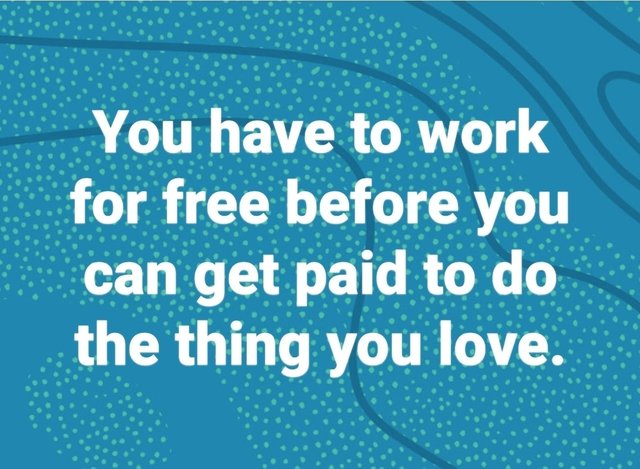 Whatever your dream, goal or passion is, don't let anyone tell you it isn't possible. Focus on what you desire and pay the price to get it
You have to work for free before you can get paid to do the thing you love.
I've always wanted to be on stage and was a part of plays as a kid and later toured with a local rock band on bass.
I will do whatever it takes to be on stage in front of people giving them an experience, and it was 2015 that I realized you don't need a band or to be in a play to get on stage.
I was at an event to learn about Money and the man on stage was a trainer.
I knew that day that I wanted to do what he was doing. To teach people and change their lives for the better.
But it would be many years before I felt I had the skills and knowledge to train people.
I started with real estate agents teaching them sales and eventually graduated to investors to teach them how to buy for cash flow.
Now I find myself nearly to the position I've always wanted to be in.
Which is able to put on life-changing events that inspire and educate people to turn their real estate into a true business that grows without you!
I want to see you at the summit!
Join My Mission To Build 100 Millionaires!
As many of you know, I built my wealth through Real Estate and only now learning more about crypto currencies. I've found Leofinance to be a great place to share my insights and although I don't claim to be an expert in Crypto, I am considered a leading expert in small multi-family investing.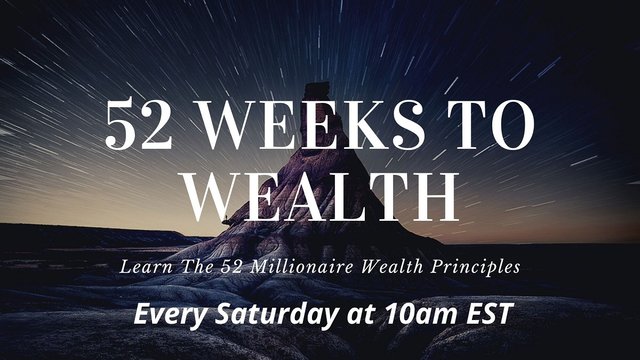 Each week I share my hard-earned insights on wealth building with anyone who will listen! I call this journey through the 52 wealth principles "The 52 Weeks To Wealth".
To join my mission and learn how to grow your income you can register for free at: ibuildmillionaires.com
Thank You To This Community!
I provide these insights as a way to give back and help others who find themselves on the same journey I was when I got started. I want to say thank you to the Leofinance community for giving me the opportunity to learn more about Crypto as well as to the creators and team for providing many great avenues for investors to grow their wealth and knowledge in one easy place.
Cheers to your success!
Posted Using LeoFinance Beta
---