My Investment in FireBird DeFi Platform
---
Hey All,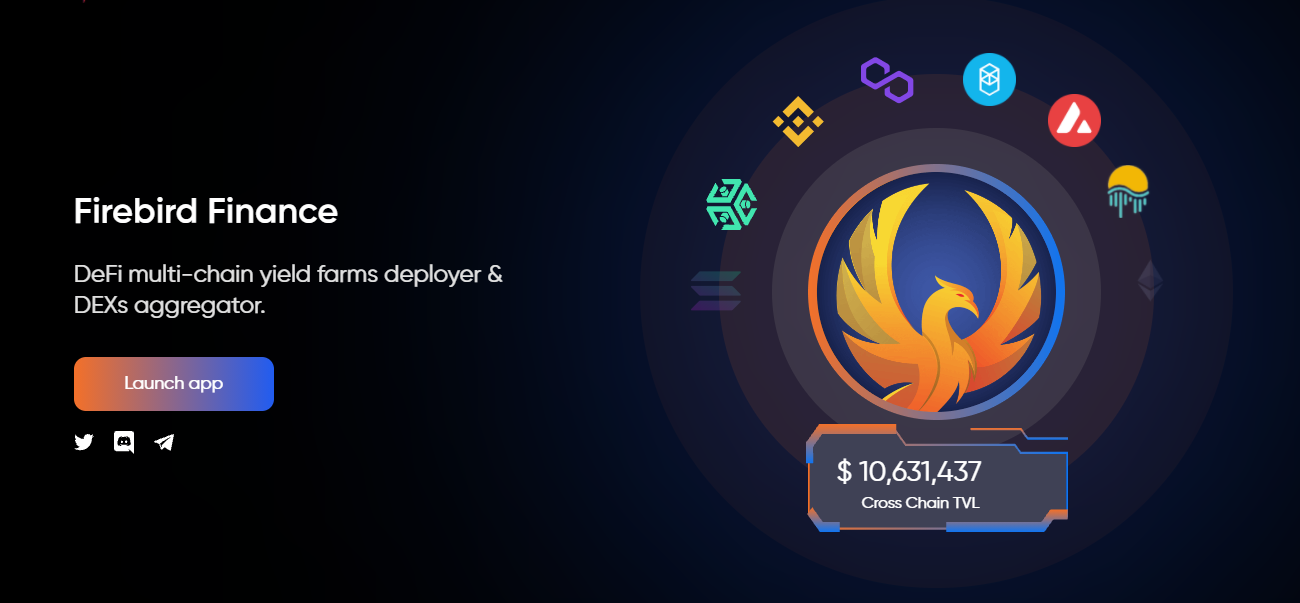 Recently, I stumbled upon a DeFi platform named FireBird. It's one of the kind of DeFi platform that provides multi-chain yield farms & is also a DEXs aggregator. The native token of FireBird DeFi Platform is HOPE which has a Total Max supply: 500,000,000 HOPE tokens.
HOPE (Polygon)
HOPE is the native token of the Firebird Finance Protocol on the Polygon chain. The contract address for HOPE (MATIC/POLYGON) is: https://polygonscan.com/token/0xd78c475133731cd54dadcb430f7aae4f03c1e660
Total Max supply: 500,000,000 HOPE
Bought 5K+ HOPE tokens & Staked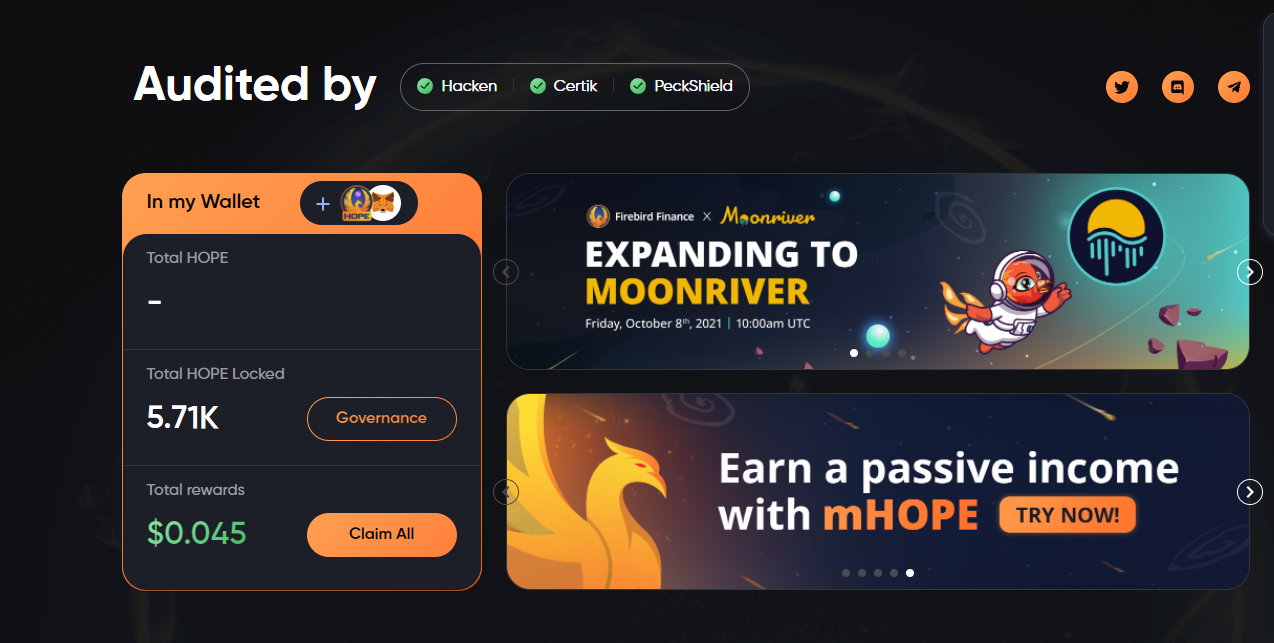 I had some liquid Matic with me and thought of investing in this new DeFi platform FireBird; which is overall looking promising. The price that I bought the HOPE token is at $0.02 cents and had staked all tokens to receive the platform governance token which is mHOPE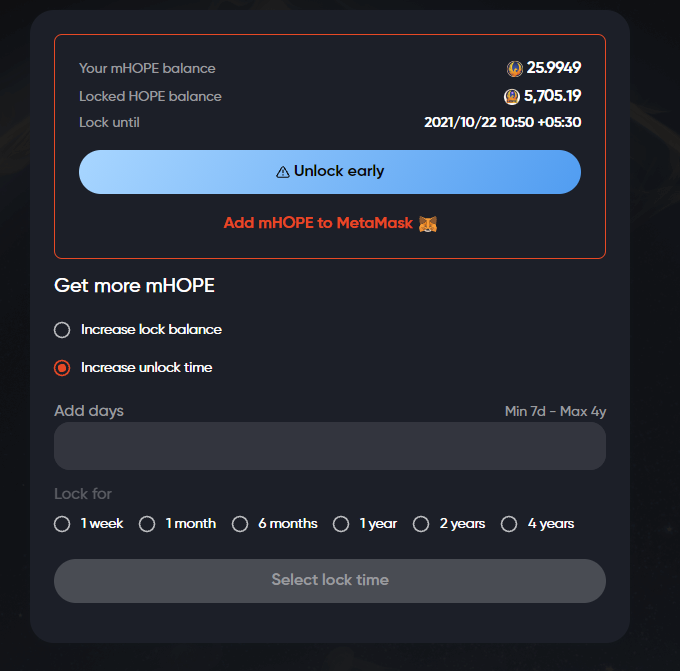 As seen from the above image you can lock your HOPE tokens for a specified period of time i.e. 1 Week to 4 Years to receive mHOPE tokens. The higher is the amount of period for the locked tokens, the higher is the mHOPE tokens you get. For looking close to 5.7K+ HOPE tokens for a period of 1 week, I am going to receive close to 26 mHOPE tokens.
I really like the core principles of this DeFi platform as it focuses on user-centered products and is built around the following cores values intact::
To become the 'Ultimate Superstore' of DeFi, offering the best of everything.
Increase user accessibility to yield farming and decentralized markets.
To build on-chain voting solutions for governance, giving power to our stakeholders.
Reward stakeholders with flexible, optimized, and profitable pool strategies.
Provide our users with the safest and most profitable approach to DeFi.
It's been just three days that I've entered this DeFi platform and so far it's looking great. Overall the platform has many options to explore from providing LP to farms, vaults, governance tokens to reclaiming the fees back in HOPE tokens.
Currently the 24 hrs. volume is close to $1.76 Mil and the numbers associated to APRs in Farm and vaults are also pretty impressive. The TLV is approaching $10 Mil and the market cap of the HOPE token is close to $2.5+ Mil and the token is trading at $0.025. The plan, for now, is to just have these 5K+ HOPE tokens that I've bought to be kept locked and earn the mHOPE governance token of the platform. In case the price of the token falls, I'll be looking to double my stake and bring the total number of HOPE tokens to 10K+
Have Your SAY....
Do you know anything about this DeFi platform FireBird? How is your initial investment looking? Any plans for investing in the governance token mHOPE?
Find Me on the Other Social Media Platforms::

Join me on Odysee & Earn 8 LBCs for FREE... YES for FREE...
HealthDear Youtube; Information tied to Health
HealthDear LearnTogether; Learn English & Hindi
LearnTogether FaceBook Page
---

---
Image Courtesy: app.firebird.finance
Posted Using LeoFinance Beta
---