Some crypto mining networks that might get listed on binance this year...
---
In terms of trading volume and total users, Binance ranks as the second-largest cryptocurrency trading platform in world rating... Changpeng Zhao, the creator of the cryptocurrency, recently remarked that "every project with millions of users has worth." The business claims that new crypto assets with value that have started trading will be taken into consideration for their platform..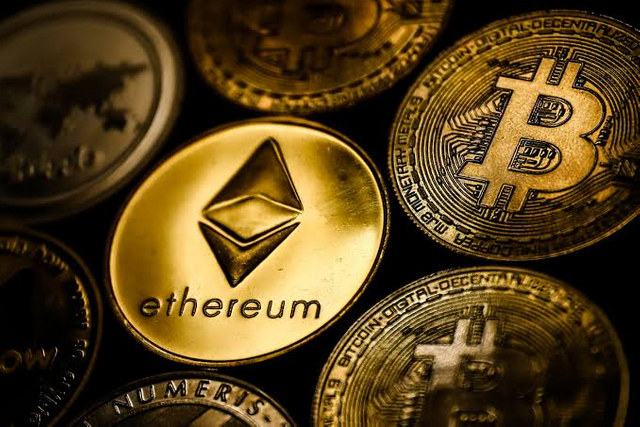 Source
According to a quote attributed to Changpeng Zhao, Binance may soon take into consideration some trending networks for 2022 which are;
1 . Pi Network;
A group of Stanford University graduates allegedly created the digital currency project Pi Network in March 2019. The Pi Network essentially gives users the ability to mine Pi currencies using desktop or mobile apps and to validate transactions on distributed records. The Pi coin is the first cryptocurrency that can be completely mined on a mobile device, according to its creators.
All you have to do is download the Pi network software and request an invitation code from a current, reliable member. The contained mainnet transaction for Pi Network has already started, and its mainnet launch is anticipated by this year's end. Pi Network, which has over 35 million active members right now, has recently become popular online.
2 . Core Mining;
More than 10 million people are actively involved in core mining worldwide, according to mentorslinks. It is a development of the Geth codebase since it used a hard fork to enable more throughput and less expensive transactions by utilizing the advancements made by the BSC team. CORE, however, is very different from BSC in many aspects.
One notable distinction is that Core is founded on Satoshi Plus Consensus, which utilizes both Delegated Proof of Stake and Proof of Work (PoW) (DPoS). With these changes, CORE is able to maintain its decentralized nature without the performance compromises present in conventional PoW consensus systems.
3 . CheatMoon;
Cheat Moon is a Blockchain platform of the next generation that uses the Che-IT consensus algorithm to compete with centralized authorities.Cheatmoon is a new DeFi network built on the concept that having control over and protecting your finances, digital footprint, and identity should be a fundamental right. Decentralization, in our opinion, is the key to enabling individuals all around the world to better protect their assets, and by democratizing bitcoin income, we are assisting the world in moving in that direction.
Alongside, our goal is to strengthen the security, equity, and technological potential of blockchain networks in line with their original design. Cheatmoon is a decentralized cryptocurrency, which means that our user community network manages it. It is safe online cash. In order to keep your Cheatmoon coins secure, transactions are confirmed by a distributed consensus, thus no third parties are required.Over 7 million people are thought to utilize Cheat Moon worldwide.
Posted Using LeoFinance Beta
---