Best Way To Earn Interest On Crypto
---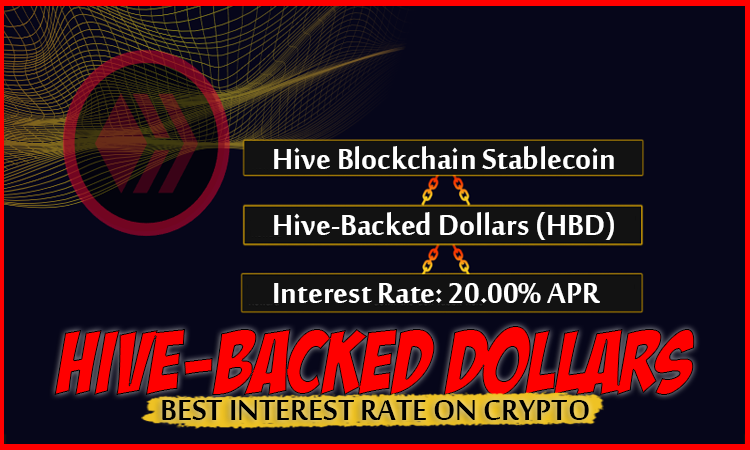 ---
Best Interest Rate On Crypto
HBD is a native stable coin on the Hive blockchain. Hive-Backed Dollar is built to hold $1 value in the most decentralized ways and it benefits from the fee-less and lightning-fast transactions (only 3 seconds!) on the blockchain. Hive blockchain offers interest rates on the HBD savings. Saving is an action that locks the HBD with a unlock time of only 3 days. The interest rate is voted by the witnesses and is subject to change. It is currently at 20% APR which makes the interest rates offered on USD balances by traditional banks ridiculous in comparison, and not an option for anyone looking to earn interest.
As shown in the screenshots below, you could be up to almost $9000, if you saved $100 per month for 5 years. That is compounding at its best and this is what makes Hive-Backed Dollars the best crypto to earn interest on. This also makes it clear that Hive offers the best crypto savings account.
---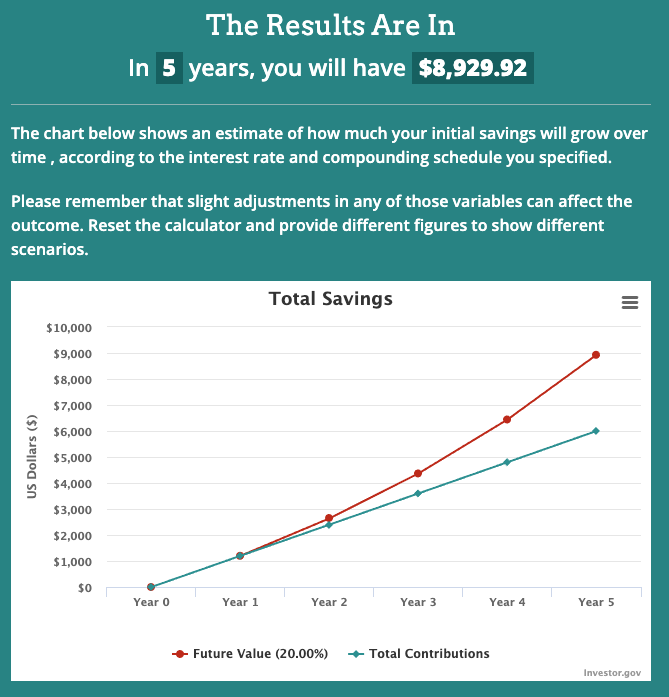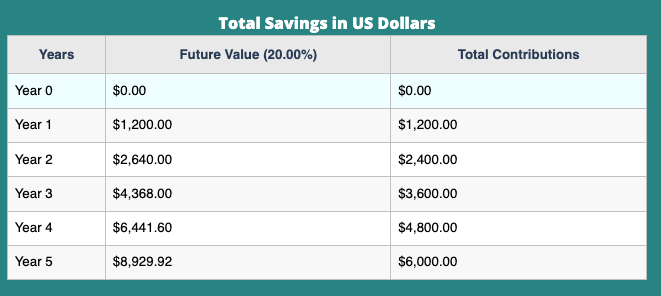 ---
Having such a high-interest rate can sound too good to be true, but 20% Interest Is Sustainable and safe. While other options often involve various risks such as not having the coins in your personal wallet, you have total control over your HBD Savings on the Hive Blockchain.
Why Hive Blockchain?
Hive is a forward-thinking, innovative, decentralized blockchain and ecosystem designed to scale with the widespread adoption of cryptocurrencies and Web3 platforms in mind. Combining fast processing times and commission-free transactions, Hive is positioned to become one of the leading Web3 blockchains used by people around the world.
The Hive community is also one of the largest communities in the crypto world, carrying out all maintenance and development work on the blockchain in a decentralized manner.
---
Why HBD Savings?
Hive-Backed Dollars.
No Loans Or Staking.
Control Over Your Asset.
Stablecoin Pegged At USD$.
Interest Rate: 20.00% APR.
3-Day Withdrawal Period.
---
How HBD Is Equivalent To USD$?
There are two decentralized conversion operations in place to keep the price around $1 with a tight margin. HIVE to HBD- and HBD to HIVE conversion. These operations convert a set amount of HBD to $1 worth of HIVE with no extra fees. It takes 3.5 days for the conversion to happen. The price for this conversion is the median price for the coming 3.5 days to prevent market manipulations.
The second conversion operation is collateral-based. After initializing the conversion of the X amount of HIVE to HBD, the user gets Y amount of HBD immediately. The Y is equivalent to the value of X/2 of the HIVE. The cost for Y amount of HBD is calculated after 3.5 days and the remaining HIVE is returned to the user. The price is the median price of the 3.5 days. This conversion has a 5% fee which is burned in the process.
For More Detailed Information
---
Ready To Earn Interest On Your Crypto?
While HBD Savings is an amazing opportunity and a great option for anyone looking for the best way to earn interest on crypto, I recommend people to do their own research. Weigh up potential risks before placing your cryptocurrency on any site to earn interest and feel free to compare Hive-Backed Dollars with any other crypto you can earn interest on.
This is not financial or tax advice, but generally, you need to note the market value of the earnings at the time you receive them. Remember to check your local laws for cryptocurrency and taxation, as in most cases, you will need to report any interest earned as income. This might be different depending on your personal situation or your geographical location.
---
Hive is available at the top exchanges for secure transactions:
---
Posted Using LeoFinance Beta
---