Akash (AKT) could go to $250 by 2025
---
The headline may seem absurd, with Akash's current token price around $1.75 each, but I genuinely believe that a 100X or more from here is entirely possible. This post will explain my 2025 price target of $250+.
First, what is Akash?
Akash is building a decentralized cloud computing marketplace. Think Amazon Web Services (AWS) but decentralized, with a linked blockchain run by node operators (called validators) that token holders delegate to for rewards and governance. More on that in a bit.
Cloud computing is already a huge market, and has been forecast to grow to over $800 billion dollars a year by 2025. This number is important. Currently there are numerous Cloud computing providers, but the biggest are AWS, Microsoft, Alibaba and Google.
The key point is that once it's cloud marketplace is up and running, and generating revenue, token holders will start to receive an income stream, with 20% of platform fees paid out toke AKT holders. This revenue is a seperate income stream to the block rewards from delegations to validators that are already in place, and paying currently more than 50% APR.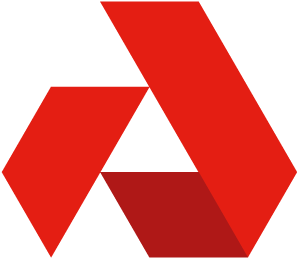 Time for some Math.
$800 billion market.
Lets assume Akash can capture a 1% market share (they are aiming to be much cheaper than the majors)
That indicates around $8 billion in revenue. 80% covers costs, pays computing providers.
20% of revenue paid to token holders.
Maximum supply is 388,539,008 AKT tokens.
If the above holds true, then that means an income payment per token of $20 (rounded off)
At $250 price per token, that would represent an 8% dividend - excluding block and validator rewards which will also flow to holders.
Is it hard to imagine Akash capturing 1% of the cloud market, and paying token holders $20 per token per year. Dunno, I can imagine it.
$1.70 may be the bargain of the decade.
Or I may be wrong.
Do Your Own Research.
More resources.
The Earning potential of Akash Token by Cheng Wang on the Akash Blog. Highly recommended reading for a much more in-depth analysis of the earning potential than my brief example above.
Developing DeCloud: Product Update 3. Blog post on Akash's website with details of tests with over 3600 Applications deployed in preparation for Main-net 2 (Go time for the DeCloud - ETA March)
Tweet by "Altcoin Psycho
I've got my new favorite altcoin.$AKT - Akash Network

1) Live main net w/ thriving dev network
2) US, dox'd team
3) Cosmos

I've been quietly accumulating HEAVY. Firmly believe this will be a top 100 project

Look at the team, you'll see why I'm bullishhttps://t.co/lGlQWY7xNV

— Altcoin Psycho (@AltcoinPsycho) January 19, 2021
Active Akash holders on LeoFinance: @funtraveller, @criptovios, @jk6276. To be added to this list, and be tagged in future posts, let me know in the comments.
Not Financial Advice - Do Your Own Research.
Posted Using LeoFinance Beta
---