RE: Bringing traffic to Leofinance - My thoughts.
---
And just like that, a new tool has appeared...
Just now, @khaleelkazi has added channels in discord where people can drop their twitter and reddit links so we can pamp them up. Also might be a place curators lurk, looking for clues as to who is going the extra mile for LeoFinance.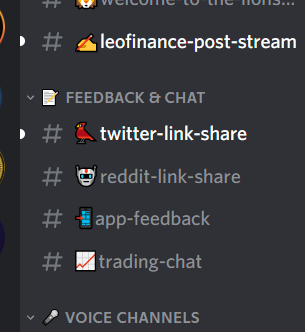 Posted Using LeoFinance Beta
---