Sorare - The Future of profitable Blockchain Games!
---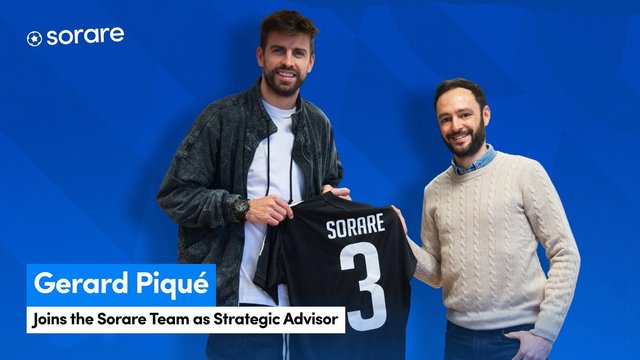 Sorare is growing and growing rapidly. More and more players are registering every day. I assure you that with a small investment in the game you can secure a monthly income in Eth.
I entered the game in January and the money I invested to buy football cards has at least increased 5x in value. It seems that Sorare is an oasis in the middle, where you can enjoy the game and win at the same time, as well as discover football talents.
Additionally, if you watch football because you like to bet on games, but this profit rarely comes, you can invest the money you spend on betting companies, on football cards. The benefits are many.
First of all, you become the owner of these cards as we are talking about NFTs based on Εthereum blockchain.
Sorare, on the other hand, is a fantasy game in which you can win prizes twice a week either in Ethereum or in rare cards, which often exceed 0.5 to 1 Εth in value. There are prizes of all levels.
The third option is to sell every day your purchased cards twice as much as you paid for them, making a significant profit so that by doing this continuously you raise your Eth.
The fourth advantage is you can hold the cards for a long time until the players whose cards you bought increase in price.
There is no doubt that there is a lot of ways to win in Sorare.
In my opinion, this is a game you can only win.
The purpose of this article was to inform you about an amazing source of revenue with almost zero risk.
Of course, all of the above is not financial advice. Do your own research to find out what the writer says.
Here are some screenshots from my personal card gallery so you can see how much I paid for cards and their current value. Some cards have increased over 5 times their cost.
The price in the center in bold is the price at which the card was purchased. Just to the left is the average price bought at auctions and to the right is the current market price.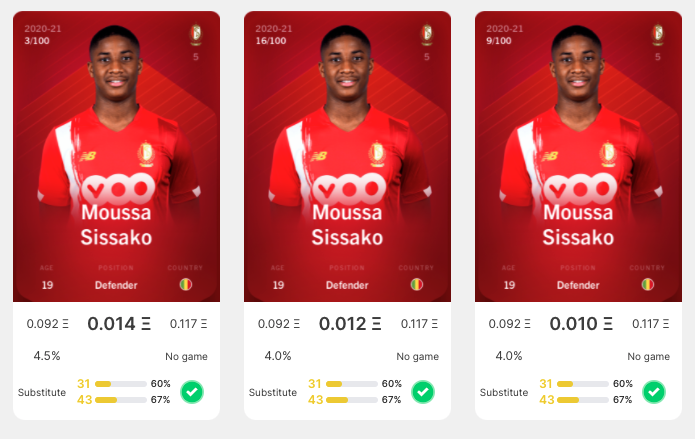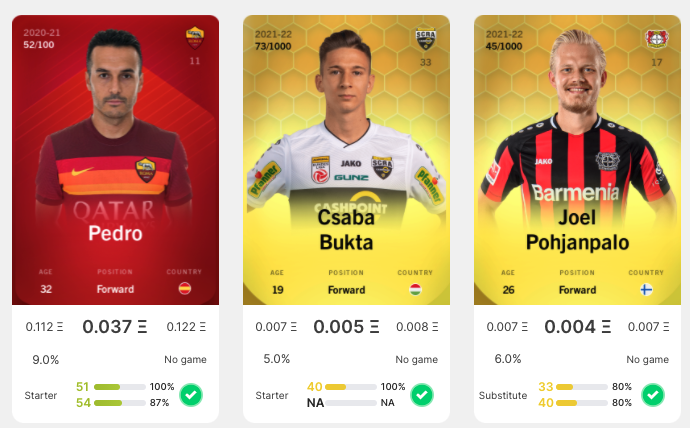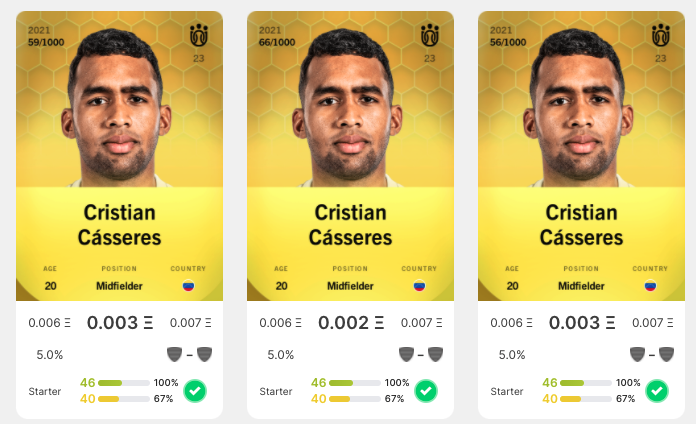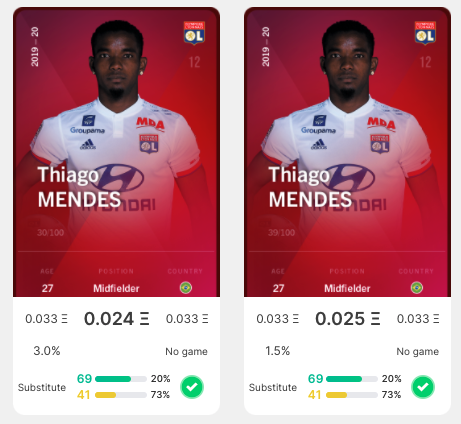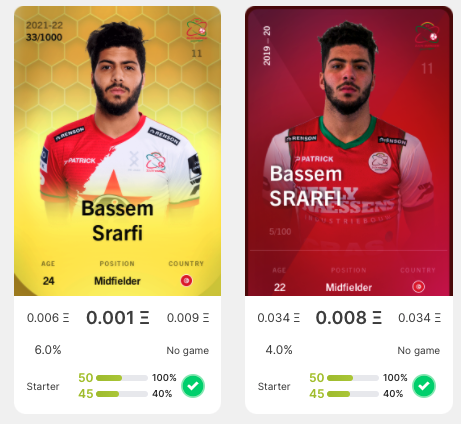 I have come to believe that the real profit is in the NFTs rather than in cryptocurrency trading.
Ιn my opinion always, do not waste any more time. Ιf you like football it is something worth doing. Enter the game and have good winnings.
You can sign up from the link below to win a free card at Sorare. It is my referral link.
sorare.com/r/jkernel
Thank you so much for taking the time to read this article.
Cheers!
Posted Using LeoFinance Beta
---