No Dulling On The New Splinterlands Cards
---
Not only are the new Splinterlands cards exceptionally beautifully, they offer opportunities of owning cards we long to own but now very pricey.
With chances of getting these new cards from quest and season rewards, I feel they are going to rise in price by the day.
Take for example FLESH GOLEM is a monster I have been wanting to get to level 4 but keeps rising in price, just over a month FLESH GOLEM was selling for $17 now it is going for around $33 per card.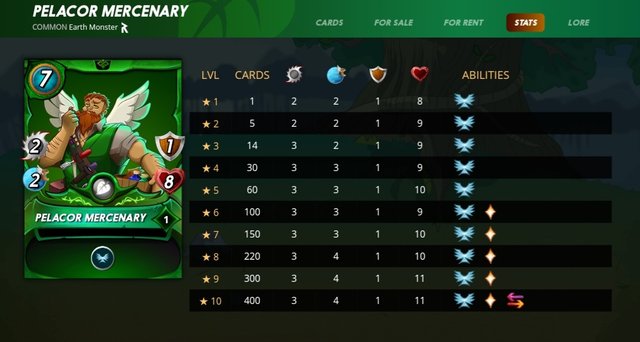 PELACOR MERCENARY presents similar capabilities in comparison to FLESH GOLEM. Though the Heal ability only comes to effect in level 6 for PELACOR MERCENARY, unlike FLESH GOLEM at Level 3. I feel picking up MERCENARY at $0,25 currently is a bargain I will be thankful for down the line.
While I long to build a strong deck around my Earth Splinter paying $25 for a level 6 PELACOR MERCENARY I believe is a bargain am going to look back and be happy for.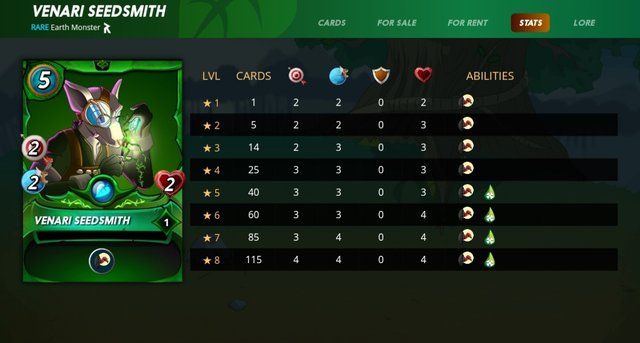 VENARI SEEDSMITH is another new released card from Earth Splinter I just couldn't resist picking, the chances of getting it through rewards are there but the prices of the cards currently are too cheap to let it pass.
We are looking at a monster with Scavenger ability. You've got to like Scavenger monsters!
VENARI SEEDSMITH at $0.75 isn't going to be this cheap for too long, I wish I could pick up more of it to level 5 at least.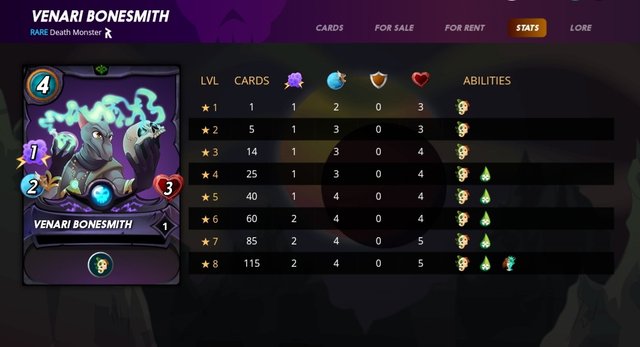 If you love ANCIENT LICH, you might fancy acquiring VENARI BONESMITH as well. With a 4 mana this magic monster can get in the low mana battles.
Give VENARI BONESMITH a few months from today and you won't be picking one up for $1.13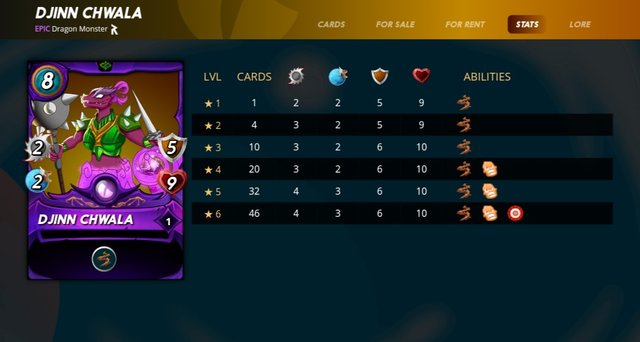 I am least zealous over buying DJINN CHWALA, probably attracted to it due to its thorn ability but could be a major additional force in my Dragon Splinter monsters.
You will have to pay $4 for DJINN CHWALA at the moment.
Some cards I've acquired today as I prepare for battles in Gold league hopefully not too long when I can afford to push myself in there financially.
But until then grabbing these cards on the cheap is a chance I felt worth taking.

Gif by @mariosfame
We owe it to ourselves to make Hive great

Image by @doze
Posted Using LeoFinance Beta
---