Why the world needs crypto
---
HELLO HIVE
Crypto from the basis of financial independence has made many individuals around the world to become financially stable creating lots of millionaires every year and helping other sets of people get to the level of financial independence.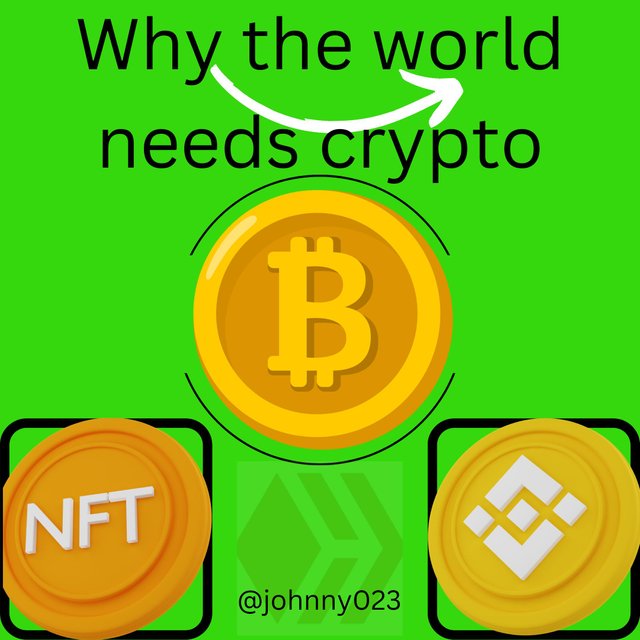 Opening up a new opportunity of investment with a decentralized system of operation, technically reducing the level of government strict money and business policies.
There are some very important aspect of life that crypto has made a huge impact in. The first of which is that crypto is reducing the way we depend on banks to make transactions and how tedious the banking sector has become to not only their employees but also to me as a customer of this banks so having crypto around has made many people to be less dependent on banks and institutions .
Removing intermediaries - it has also basically reduced the amount of intermediaries for each transaction made , reducing the cost that we face when using some of this banks as well as increasing the speed of transactions. Having some of this intermediaries slows down some of this banking operations .
Investment opportunity - crypto opens us to wide ranges of investment opportunity where you can investment and make money either inform of proof of work or proof of stake. However
True privacy - reducing or completely removing intermediaries means that your privacy as a customer of this bank will be met , government interference is reduced as long as it is on a defi (decentralized finance) platform and not a centralized finance platform.
Thank you for viewing my blog
Posted Using LeoFinance Beta
---