A new $hive tip page is available! Collect tips & share your social links instantly. Visit: hive.ausbit.dev
---
Have you seen the new hive powered website where you can receive tips, donations and to include all your social media links? Thanks to @ausbitbank - hive (and other coins) tipping has become even easier!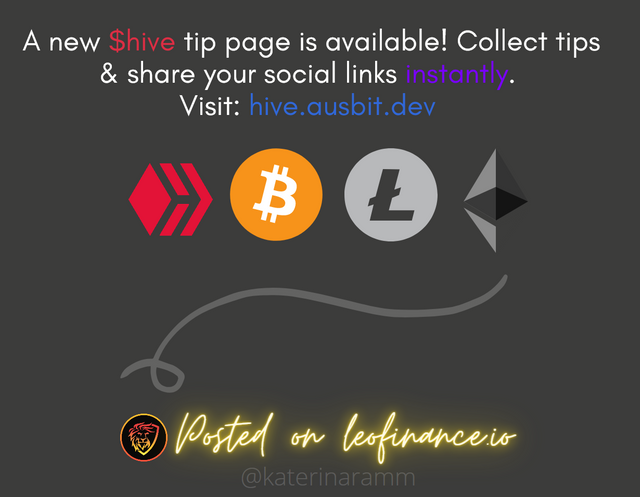 Let's find out more below, where I ll quickly present the website and show you how you can use it if you have a hive account. In case you dont have a hive account; What are you waiting for? Create an account now ref link
How I discovered it? I visited my twitter page and saw this post!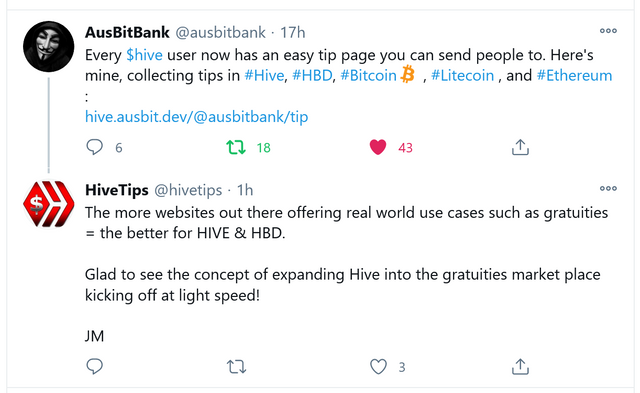 Website
This is the site that you can use to create your own (see below) or to tip someone from hive
https://hive.ausbit.dev/@katerinaramm/tip

(I use my own account, in order to show you the process, but you can change the link by changing the username)
Useful Links
If you click the menu on the left, you shall see some official hive links and also some affiliate links (I always appreciate users who are honest about it and do not try to hide it)
Here is the official announcement post

Logging in
You need to login with KeyChain and you can immediately enter your account.
After you log in you see the notifications and the available options (upper right part)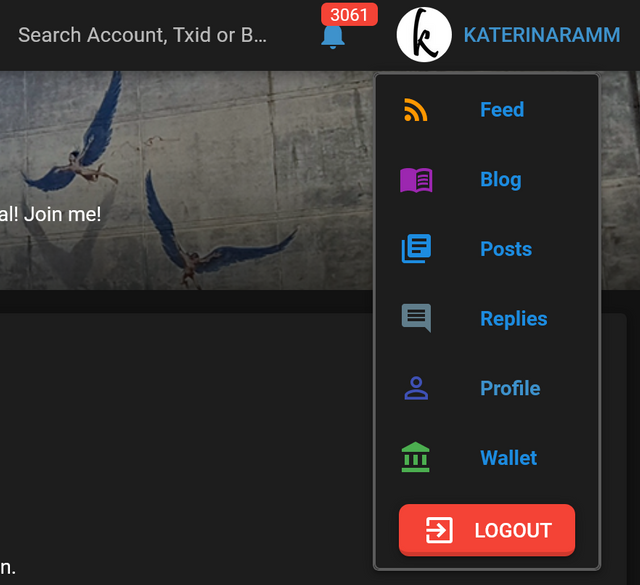 You can use it as any other favorite front-end, leofinance .. hive, peakd etc : )
But there's more
You can add your favorite profiles/crypto addresses
How can I add my links?
(1.) Just to make sure, are you on https://hive.ausbit.dev/@katerinaramm ? (replace with your username)
(2.) Make sure you are logged in
(3.) Scroll until you see the "EDIT POSTING JSON METADATA"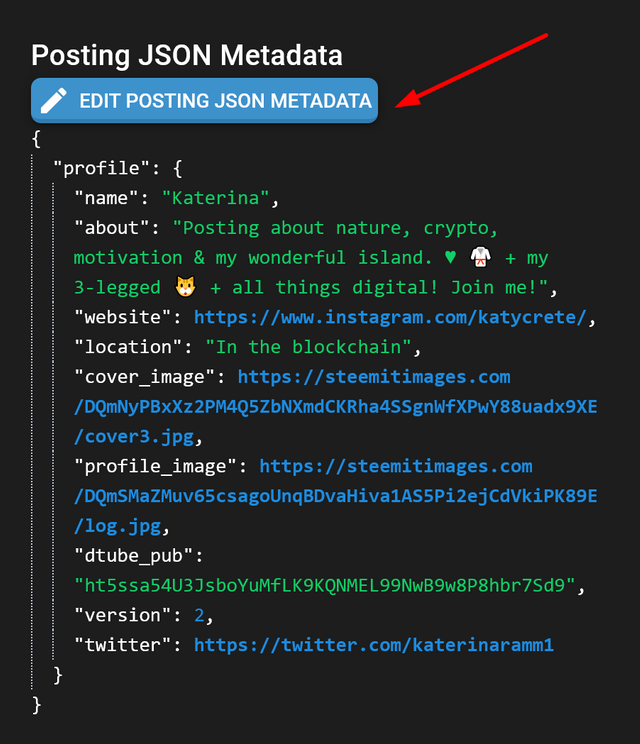 (4.) Click and scroll to the end
(Before any changes, I suggest you to copy and paste the existing text to a notepad - that is what I did)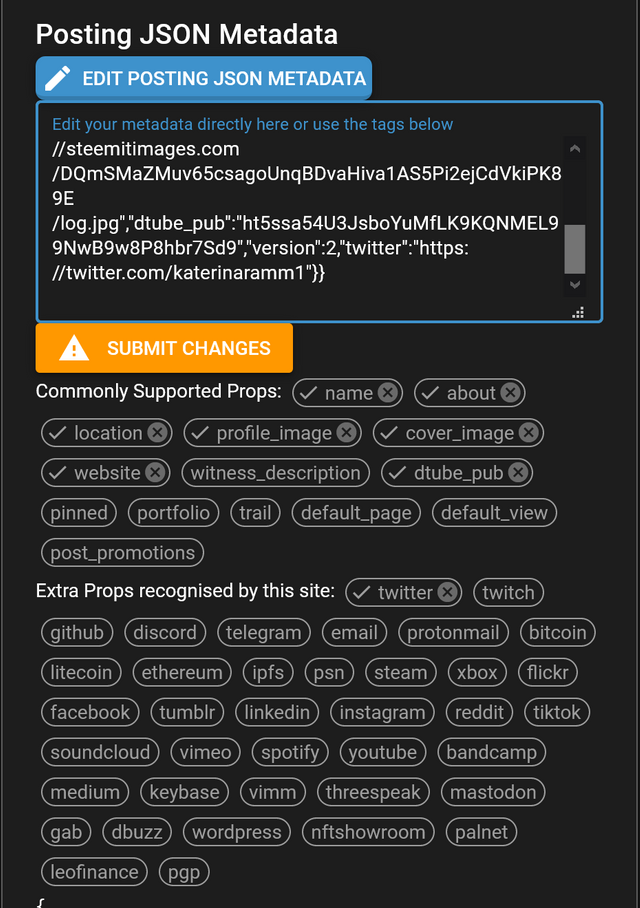 (5.) After clicking to one of the Props i.e. twitter, leofinance, Instagram etc - a new prompt will come to ask you for a text
I will add my Instagram profile now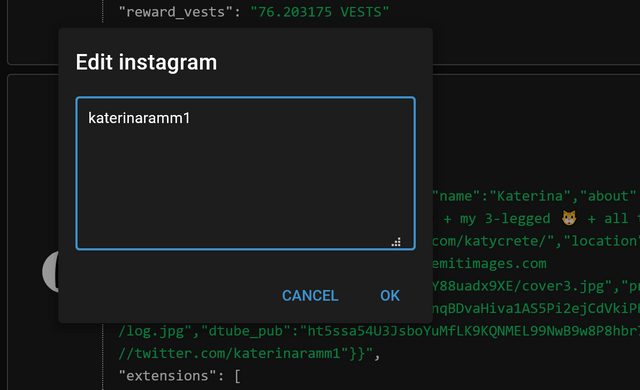 Attention You do not need to enter the whole url - only the username!
Click on 'ok' and after you are done .. click on SUBMIT CHANGES (orange box)
If you are asked to confirm the transaction by keychain do it or ask not to be notified again
After adding some of the links, we shall check the appearance
What do you think??

At the moment only specific props are available, but I believe that more can become available soon.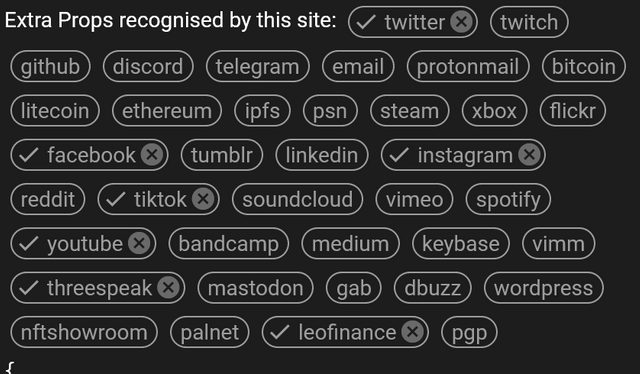 How to send a tip?
You need to visit the website https://hive.ausbit.dev/@ausbitbank/tip
(I am using the one by @ausbitbank because I have not filled in all the information)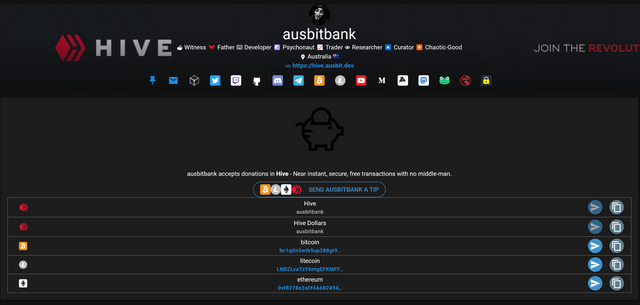 You can either copy the address or click on the 'blue arrow'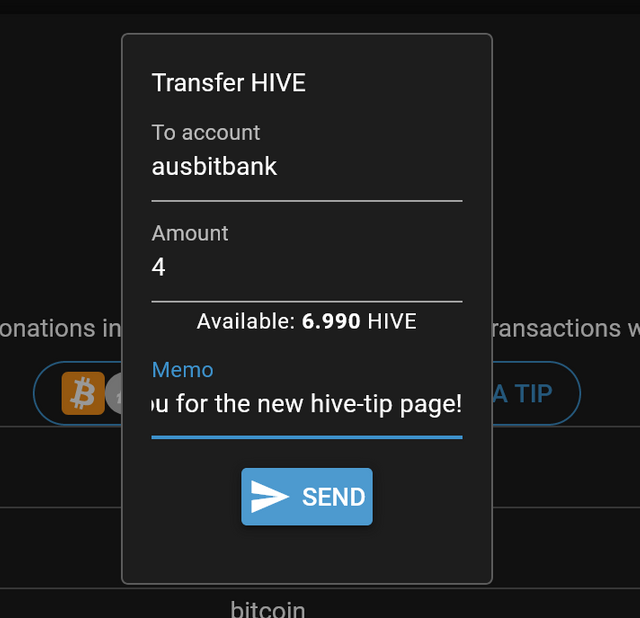 You will need to have the active key in the KeyChain to perform the transaction
---
Transaction Completed
---
**
----(@ausbitbank - maybe in this screen shot the SEND button should not be there? Someone could re-send the amount)**
What can you do with this front end and why bother?
Even if you use this front end of not, it would be cool if you fill in your social media channels so that when people visit, they can follow you / tip you.
You can also use this link as the link to your twitter, Facebook, noise.cash profile etc..
Most of us here use more than one platforms for our content, and we are happy to connect with more people!
Of course you can tip anyone in Hive or HBD, if they have not added their other addresses!
And in the words of its creator, @ausbitbank
I'm aware we have other block explorers, but to my knowledge none are open sourced so I made this. It's becoming a sort of hybrid between a block explorer and a traditional frontend, as well as a testing ground for me to experiment with ideas. There are other pages not linked here, incomplete modules and a lot more to come in time.
I plan to update it more until it's a complete polished package with all of the views you get in other frontends - and eventually taking parts of that code to develop hivelive.io .
As I understand, we ll be talking soon again for this front-end!
---
---
Thank you for this @ausbitbank! Something that would really be useful is the addition of other blogging websites such as publish0x etc
*Also, what is 'steam'?
---
Feedback
Would you have any ideas? Remarks? I am sure that @ausbitbank will take everything under consideration!
Thank you for visiting and for your support!
Who am I?
I am Katerina from Crete, Greece. An enthusiastic content creator with a passion for photography. Interested in the blockchain technology, in new social media platforms and in trying to educate new users who wish to explore the blockchain social media world and its possibilities!
Posted Using LeoFinance Beta
---