Mail Call: Silver Bling from @monsterjamgold
---
"Blackbirds tend to like shiny things." ~ The Bloody Raven
Some weeks ago, Captain @monsterjamgold spun a deal with the Bloody Raven that got her fancy tickled. I recall that day marked with enthusiasm as I had some fun choices, with no particular plan, to make. At the time it was inconceivable, but true is the sad fact that Dogecoin Doge.swap was worth more than Hive. I was flush with a load of Hive.swap tokens fresh off the Hive Engine Exchange and looking for a place to go. I added some Leo, SPI, some Kanda, even some UTOPIS of which someone had earlier airdropped me 5 tokens with no warning. I may expand on this in another post but whoever it was, thank you.
Then this sweet deal came along.
First, the Pirate Business
The Mystery Sailing Ship Bar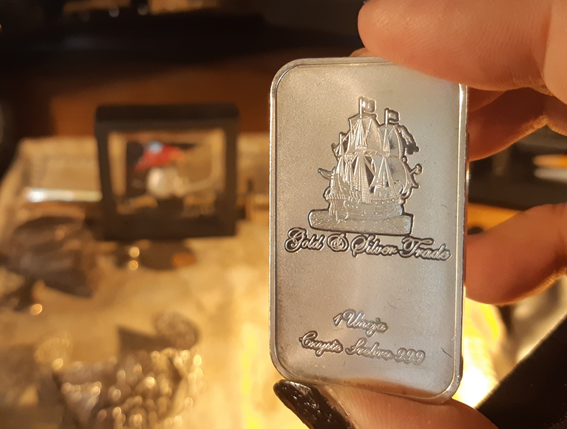 Galleon Styled sailing Ship, Starboard quarter facing right
Italicized Text; Gold & Silver Trade
Italicized Text;1 Uncja Cxyste Srebra
I believe the bar was displayed on our Saturday SGS Community Discord chat when I was able to finally peruse the channel long after the chat took place. Working Night shifts has it's drawbacks and as usual I could not attend at real time. So, I figured she would be long gone.
But I didn't realize he was thinking of me.
@monsterjamgold understands my fondness for sailing ships. There were occasions that I mentioned my dream of having my ultimate treasure chest for my precious metals Stack…
It will be of solid oak, three masted, full rigged, 135 ft long, 36 ft breath, 38 ft draught, 22 working cannons, sort of equivalent to an 18th Century light frigate. Modernized with twin 250hp Diesel engines, GPS Marine Navigational and communications suite, Onboard Wi-Fi, and maybe a hot tub. My simple dream.
From what mint?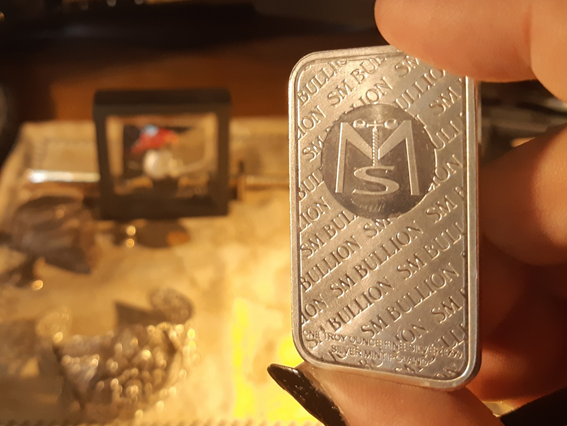 Obverse; SM Logo, Patterned Text 'SM BULLION"
Text; ONE TROY OUNCE SILVER 999
SILVER MINT POLAND
Finding information to this bar is a mystery, with the original company being out of business for some time. And very little circulation of this bar around known auction circles. There is no mention whether this company had been bought out by another Mint or amalgamated by The Polish mint. To think that there would be some information among numerous of Silver related businesses with Poland being the 5th largest producer of Silver by country. Despite my usual thoroughness I cannot find specifics of this bar other than it is a part of a set of bars with identical obverses.
The Pleasure
Filigree DGS Cuff Bracelet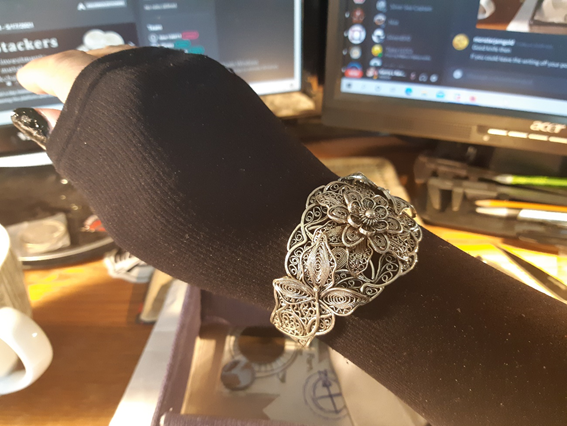 Sterling Silver 0.925
34.33 g
Made in Turkey
With this on the offering, I could not resist this gorgeous bracelet. The Investment hedge I can wear!
Now that I have this first-hand, I can see the subtle hallmarks of this beautiful handmade piece of vintage jewelry. Assembled in sections, slightly uneven welds, slight differences in the beaded wire design. The work must have been delicate and tedious to solder sterling silver wire without the lower temperature lead solder. Silver based solder temperature would be too close to the Sterling's melting temperature such that a moment's inattention could easily ruin this fine piece of art.
Filigree DGS Cuff Bracelet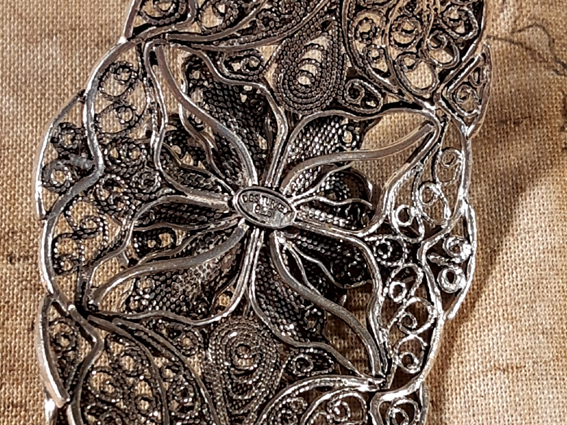 Lettering; DGS TURKEY, 925
I wore this on my wrist when I went to bed that day, very happy of being the beneficiary of monsterjamgold's best treasures finds. A vintage piece of art worthy to have a place in the Treasure Stack of the Bloody Raven.
From here on in I think of reclassifying this as a new blog category; What did I get with my newfound Dogecoin generated wealth? After all, my inspiration came by my stacking Sister @silversaver888 when she posed her readers a question; What would you do if you were given $1 million, $50,000 or even $25,000? Actually, with the recent market drop at the time of this post that $25,000 is now just about $18,000.
Then the Fringe Benefits/extra goodies
In keeping with #silvergoldstackers trading tradition are those unexpected little extras that make the experience more than complete with that personal touch!
1 Penny Edward VII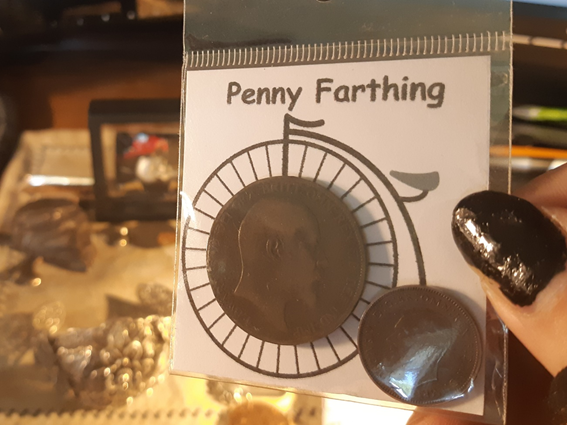 1 Farthing George V
Two old coins, appropriately a post Victorian Penny and a Farthing, packaged in a way to pique the interest of his customers, browsers, and especially curious children. For a modest Pound, and perhaps get a little history lesson in the process.
The introduction of the Penny Farthing bike in 1870s created a public craze well into the 1880s not only in the United Kingdom but throughout Europe and America as well. In New Westminster Canada, Victoria Day is celebrated with the Hyack International parade that often featured the local Penny Farthing bike club in Victorian period wear. Due to the pandemic both the 2020 and 2021 festivities were cancelled.
1966 ½ Penny Elizabeth II fashioned into a Keychain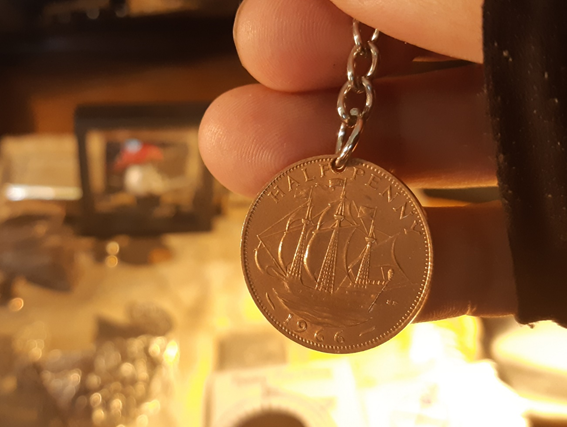 Reverse; Sir Francis Drake's ship The Golden Hind
Legend; HALF PENNY, HP, 1966
Bronze, 5.67g, 25.4mm Diameter, 1.3mm Thickness
KM# 896, Mintage of 95,289,600
What can I say?
A completely appropriate gift key fob to hold the keys to my future Treasure chest cleverly disguised as a working 18th century English Light frigate. And monsterjamgold has a similar retirement plan. We can make a pretty penny renting our ships to movie filming deals and public rides while we're at it.
Then the deal concludes with a personal note and symbolic map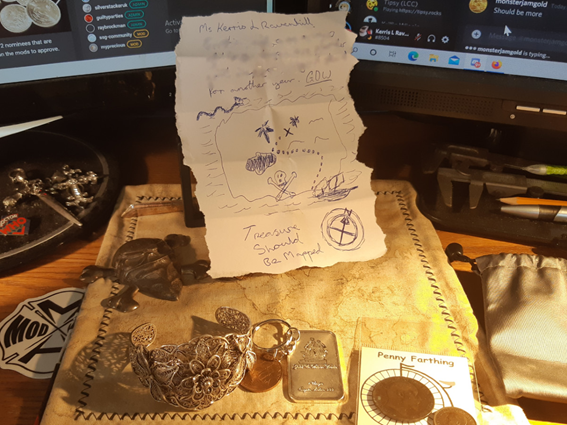 I say, a very successful and pleasing exchange
Thank you @monsterjamgold 💋
And, thank you for coming aboard unto me pirate blog today!

The #piratesunday tag is the scurvy scheme of Captain @stokjockey for #silvergoldstackers pirates to proudly showcase their shiny booty and plunder for all to see. Landlubbers arrrh…welcomed to participate and be a Pirate at heart so open yer treasure chests an' show us what booty yea got!
Related Article(s)
Category: What I got with my Dogecoin Wealth

1. Mail Call: Silver Bling from monsterjamgold
Sources
Wiki; Penny Farthing
Dart Auctions Silver Bars
References
1. My own pictures shot with a Samsung SM-A530W
P. Image under Pixabay
R. Clip art from 123RF
W. Wiki Commons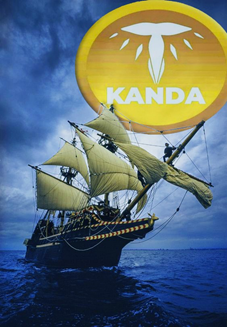 Educating Africans on the benefits of the Block chain
Join our Discord, https://discord.gg/cmbSM5B
"Et lux in tenebris to serve laboro, sum sicarius" "I work in the shadows to serve the Light, I am an Assassin"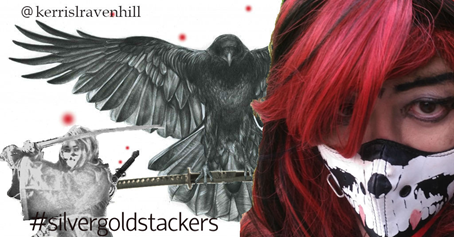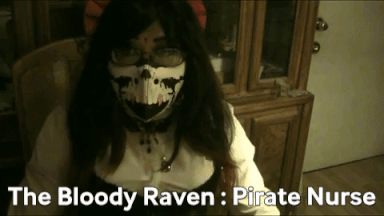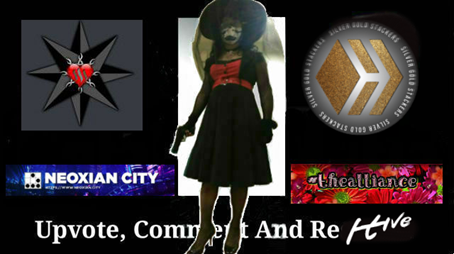 Posted Using LeoFinance Beta
---