A New Day - A New Contagion Victim (But This One Is Not As Bad for Investors)
---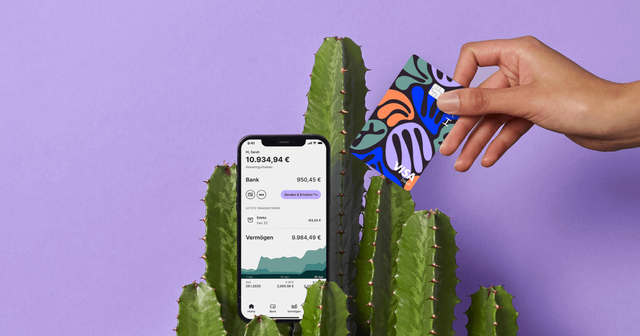 Photo Source
German Crypto Bank start-up, Nuri GmbH, applied to the District Court to open insolvency proceedings yesterday (August 9, 2022). It has been reported that Nuri has 500,000 customers and manages assets of approximately 325 Million Euros.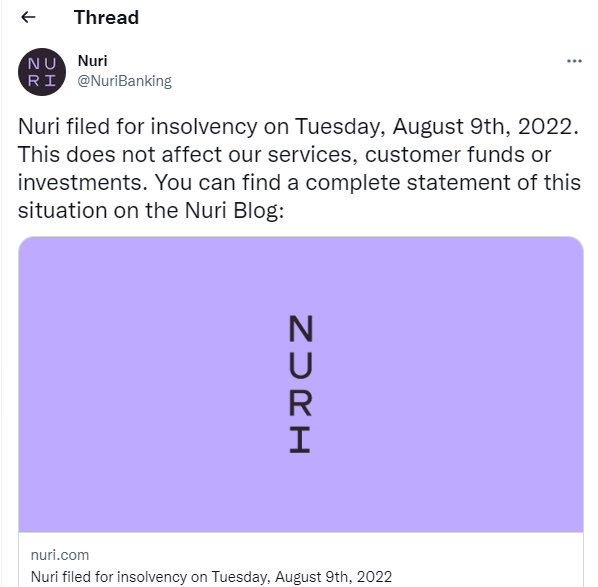 Photo Source
Among other things, Nuri pointed to the ongoing after-effects of the corona pandemic and economic and political uncertainties in the markets after Russia's attack on Ukraine, which put start-up companies under enormous pressure. Negative developments in the crypto markets, including the bankruptcy of several crypto funds, have resulted in falling share prices.
[Trend Detail News. Berlin crypto company Nuri is insolvent: around 500,000 customers are affected. (Accessed August 10, 2022)].
"The crypto bank said the move will 'ensure the safest path forward' for all its customers but also stressed that the insolvency will not affect its services, customer funds, investments or the ability for customers to withdraw their assets from the platform" (Emphasis added) [Quarmby, B. German crypto bank Nuri with 500K users files for insolvency. (Accessed August 10, 2022)].
No folks, you did not misread that ... an insolvency reorganization with no loss to customers and availability to withdraw funds at will. (In the title you were told this filing was not as bad as the others!). So now you ask: how is this possible?
Well, turning to the Nuri Blog published on the topic of the insolvency filing:
Let us reiterate the most important information for you: All funds in your Nuri accounts are safe due to our partnership with Solarisbank AG. The temporary insolvency proceedings do not affect your deposits, cryptocurrency funds and Nuri Pot investments which have been done with us. Your Euro deposits in the Bank Account, Bitcoin and Ether deposits in Wallets & Vaults, and the Nuri Pot investments are not affected by this situation. You have guaranteed access and will be able to deposit and withdraw all funds freely at any time. For the time being, nothing will change and Nuri's app, product and services will continue to run.
[Nuri. Nuri filed for insolvency on Tuesday, August 9th, 2022. (Accessed August 10, 2022)].
Notably, the firm itself doesn't actually handle customers' fiat and crypto funds due to a partnership with Solarisbank AG. According to the Solaris Group website, Nuri partnered with the bank and its crypto subsidiary Solaris Digital Assets to outsource banking and crypto custody licensing. This enabled Nuri to scale its operations and services by utilizing Solaris' banking and crypto asset infrastructure/licensing. With Solaris not facing any liquidity issues, Nuri is essentially able to carry on its services while the company undergoes restructuring, unlike other firms that have run into the same issues...
[Quarmby, supra].
In addition to it's blog, Nuri has made available a page for FAQs which appears to contain a wealth of information concerning it's continuing services available to its customers. If interested you may access this FAQ page by clicking here.
"Some customers have reported difficulties withdrawing their assets through Nuri's mobile app; however, Nuri on Twitter said this has been the result of high traffic and usage and again stressed that 'funds are safe" [Quarmby, supra].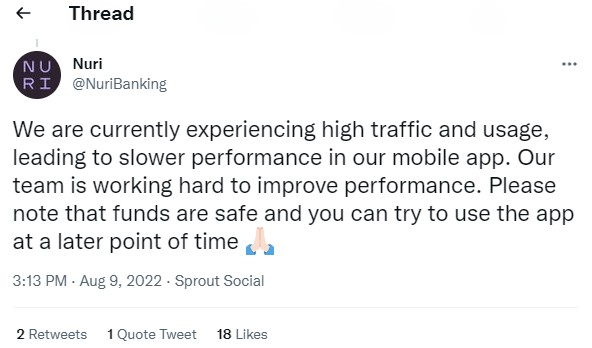 Photo Source
The Nuri Blog concludes on a positive note:
Nuri has always been a frontrunner of innovation: Our vision is a world in which everyone is empowered to build their financial future. We are confident that the temporary insolvency proceedings offer the best basis for developing a viable long-term restructuring concept in the company's current situation. We will do everything in our power to ensure our vision, products and services, continue to serve you and future customers.
[Nuri, supra].
Posted Using LeoFinance Beta
---