Calling All Captains - EXODE Community Contest Results
---
Hello Captains! 10 days ago, I've called upon you all to write some amazing EXODE content and I'm really happy to say that this first installment of this unofficial EXODE community contest has been quite the success. As indicated in my Play2Earn Report, it took me a bit longer to wrap everything up. Drawing the winners and sending out everything took a bit longer than I anticipated and I wanted to do everything in one sitting, so I had to wait for today to do the conclusion. Let's have a look at the results!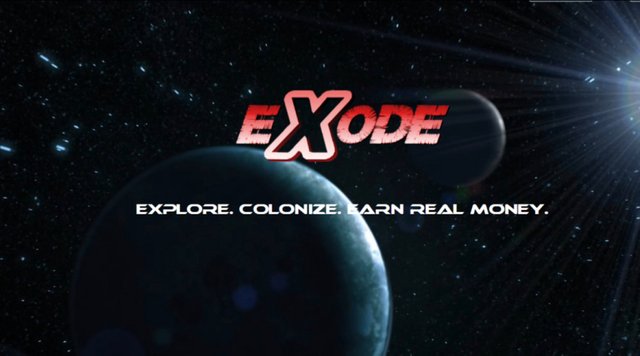 In total, we had 8 submissions for the contest and I have to say they were all of great quality. Thank you so much for sharing your articles! The following Captains submitted an article:
@vanidike
@beik47
@palasatenea
@veryanprime
@proto26
@jfang003
@cryptoyzzy
@tyrnis
Initially, I had promised to give out a rare NFT from one of the three different Contracts. But because everybody delivered such an amazing content, I've decided to add a little more on top of that. So instead of one random NFT, all participants received one NFT from each contract! Each contestant has received a Buddy Pinger from the Tom Settler Contract, a Narco-Warfare from the Syndicate Contract, and a Karper Heavy from the Rekatron Contract. Enjoy your new cards Captains!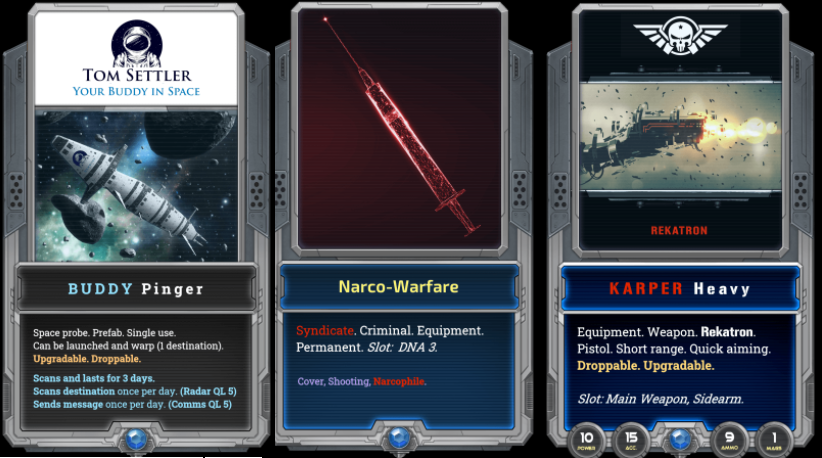 On top of that, we've reached the 2nd tier of contract drop giveaways, so there's both a Syndicate and a Rekatron contract drop up for grabs. By using provably fair, highly scientific methods of generating random numbers (I've rolled a D8 twice), the following captains have been randomly selected as the winners:
@veryanprime is the winner of the Syndicate drop and has won the following cards which should already have made it to his account:
Camouflaged Sniper
Syndicate Auto-Blaster
'Holidays'
That's a nice Epic Character and a rare weapon right there - Congratulations Captain!
---
@palasatenea is our second winner, taking home all 10 cards from a Rekatron Contract drop. He has won the following cards:
Explanator
Rekatron SD
Firetalker
Firetalker
Autoguided Ammo
Karper Heavy
Firetalker
Autoguided Ammo
Autoguided Ammo
Autoguided Ammo
No epics there, but a crazy 7 rare cards should make that drop quite the catch as well - Congratulations Captain!
---
Once again, thank you all for taking part in the contest and making it the great success it has been. I don't want to stop here, though, so look out for another contest starting rather soon. Moving forward, I want to come up with a topic each week that I'd love to see our Captains write an article about.
I do like the reward structure we've had for this first round, although I might decide to mix things up a bit and maybe have some common packs as well. The tiered contract drop rewards also worked well, let's see if we can get to tier 3 next time.
I do want to try and give these articles more visibility (and thus more votes), let's see if we can make this happen. @revisesociology also offered to pile in upvotes as well, so maybe we can work something out to give some more voting rewards to our active Captains for their time investment. Thank you very much for the offer, I'll get in touch with you!
Anyway, thank you all for being the amazing community you are and I'll get back to you very soon with the next iteration of this little EXODE community challenge!
Thank you all for reading and see you next time!
Posted Using LeoFinance Beta
---