Leo Finance and Blocktrades want you to attend HiveFest! - Win Two tickets + accommodation
---
The biggest event of the year is only two months away and Leo Finance & Blocktrades are sponsoring two Leo community members to attend the event and cover their accommodation in one of the official hotels in Amsterdam, Netherlands.
By the way, it's official, @roelandp just announced that @khaleelkazi, the founder of @leofinance is one the speakers for this year's @HiveFest!
Two tickets + accommodation by LeoFinance and Blocktrades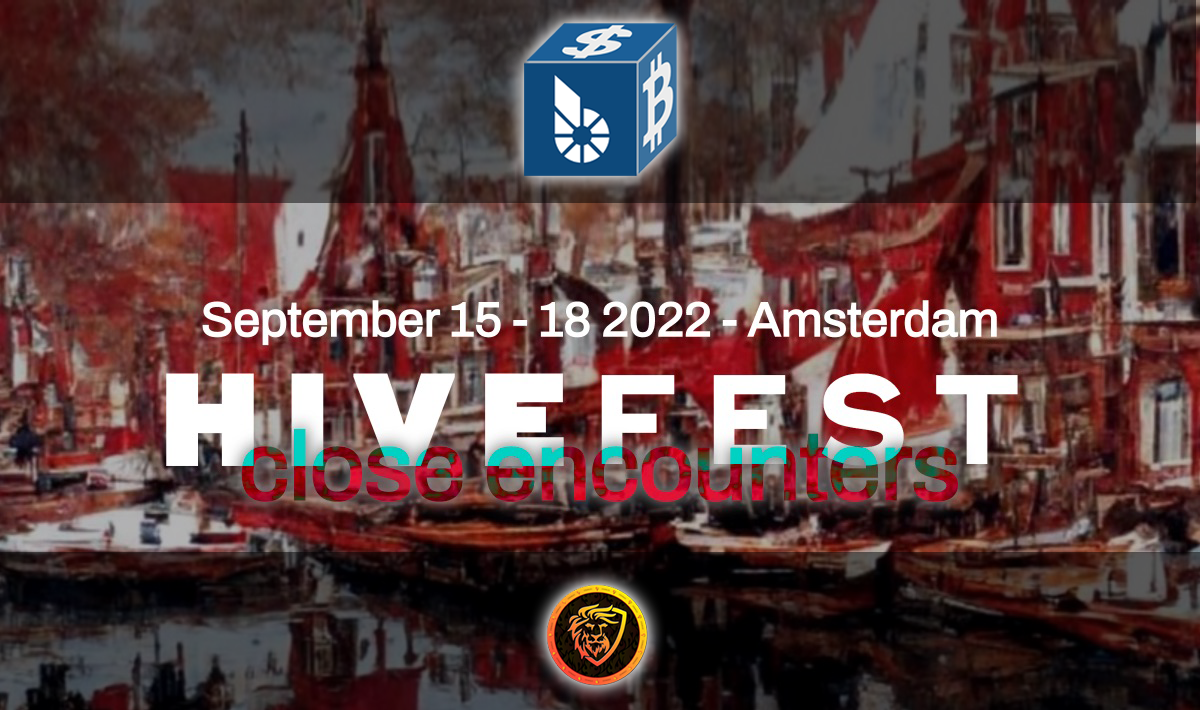 One of the key parts of the Hive Blockchain is the community, and the foundation of LeoFinance are their members, which is why we want to have two committed Lions to represent and spread the word about Leo in the most amazing in real life event on the Hive Blockchain.
This contest will have two separate winners, and we will announce them at the end of this month, on August 1. The event will be hosted from September 15-18, so this will give the winners more than enough time to make all the arrangements to guarantee their attendance once they have covered their accommodation and event ticket thanks for Leofinance and Blocktrades.
ANYONE can join this contest, even if you don't have a Leo finance account, all you need to do is create one and follow the requirements below.
How to participate on this contest
Any Lion who is part of Leo Finance is eligible to follow the next requirement list, and any Lion who fulfills ALL the requirements will become eligible to win one of the two tickets+accommodation prizes. It doesn't matter if your account if 3 years old or two days old.
All you have to do to become eligible to win is:
All of the posts you make while fulfilling each of the requirements above count for the 8 posts total you have to make to become eligible to win one of the tickets, but if you want to write on Leo Finance more than 8 posts during this time, you are more than welcome! Your Leo engagement, activity, followers and wallet will thank you be glad you do so.
Note: You can invite any new Lion to become part of Leo Finance at any time of this month and they can also join the contest, just remember that one of the requirements is to participate on the #LPUD on July 15th, so hurry up and onboard anyone you want to before that date!
That's it! Any Lion who fulfill all these requirements will become eligible to win of the two Tickets + Accommodation prizes!
If you are new to Leo Finance, you can check out this post and this post that talk about ideas and tips to post on Leo Finance.
It doesn't matter if you've been part of Leo for years or you are just a 1 month old #newlion, if you follow all the requirement above you are eligible to win, we will handle all the tracking and nobody will be left out by the time we do the provably fair winner selection.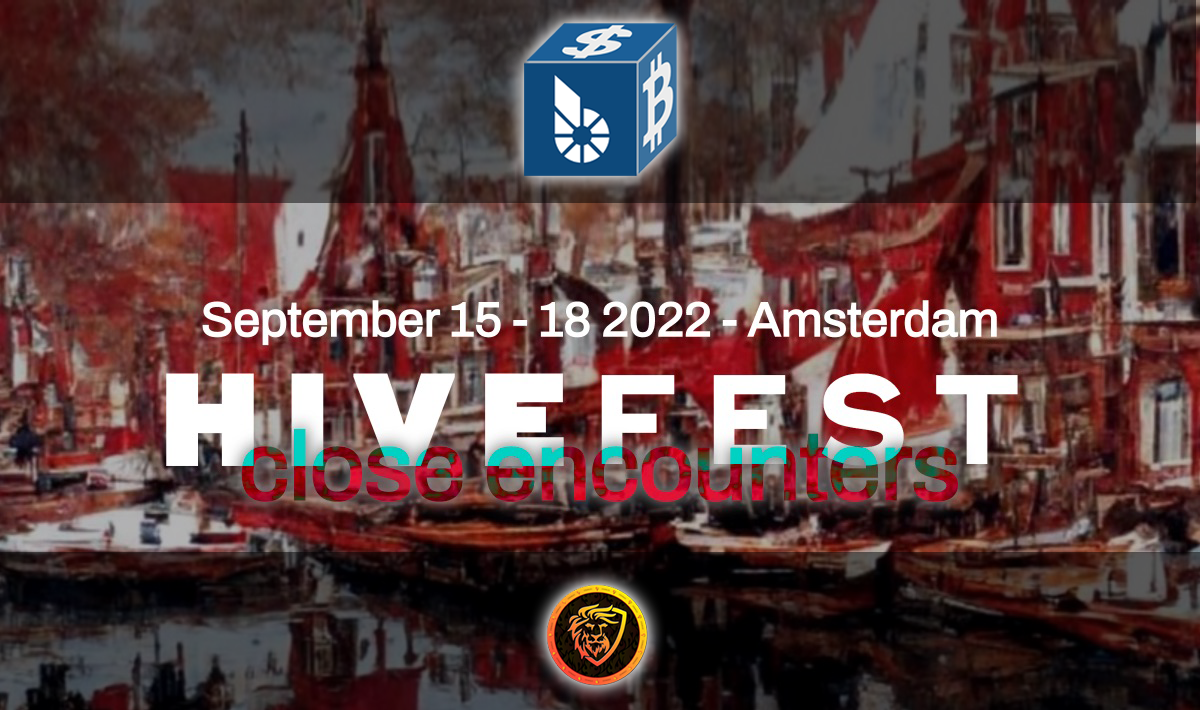 So what are you waiting for?
Read carefully the requirement list above and start checking ☑ each requirement as soon as possible so you don't miss this once in a lifetime opportunity to attend HiveFest sponsored by LeoFinance and Blocktrades!
Disclaimer: This contest will have two winners with no relation to each other. There are two prizes, one for each winner and they consist of ONE event ticket and accommodation for ONE person in a large room at the Volkshotel in Amsterdam (one room for men, another for the women who win one of the blocktrades sponsored contests). The tickets are non-transferrable and if the winner can't attend the event we will pick another winner. The winners will receive a Leo Finance T-shirt for the winners to use at least during one of the conference days. The winners agree to promote and spread the word about Leo Finance during the whole event. Leo Finance and Blocktrades are not to be held responsible for anything that happens during the event dates and they are solely sponsoring the attendance and accommodation of the winners. All the liquid rewards from this post will be used by @anomadsoul to cover part of the expenses incurred by this contest.
Posted Using LeoFinance Beta
---