The pre-sale FOMO have already started! have you collected your vouchers yet?
---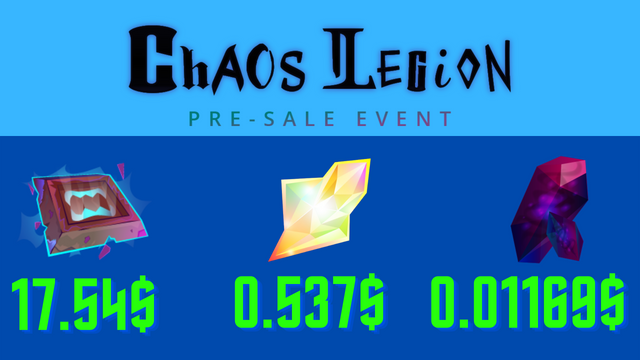 Good morning Splinterlands lovers!
I hope you all are doing well and wish you A very happy weekend ahead!
Well, the pre-sale game has started to get serious as vouchers prices instead of going down is going up now from $15 and currently being sold 17.5$ per voucher and I think I did quite a mistake by not buying is when it was below $14 but anyways, I took a decision today and already sold my 100K DEC to buy a vouchers with them and I will repeat this process until I spend all my DEC away. The current price of vouchers is $15.40 per voucher which is still good but if it gets above of this level or even more, I may not be able to buy the required amount of vouchers I need.
only 10 days left and then the daily vouchers will be stop dropping (based on your SPS staking amount) ad 17 days for the pre-sale to end. Vouchers were meant to be dropped out to SPS holders for the first four weeks of the pre-sale while is the pre-sell will last for exactly 30 days so you have 17 more days in your hand if you are planning to buy into the free sale.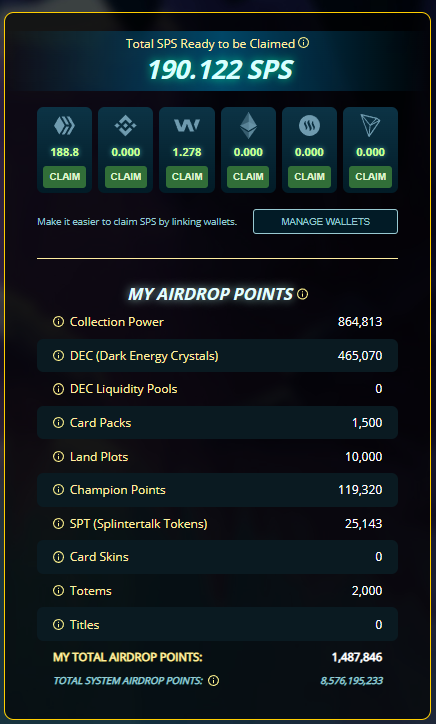 Most of my money is in DEC and before I sold the 100K DEC yesterday, I had total about 475K DEC which is to me, really a lot of amount because I haven't saved this much DEC at once like ever in my three years splinterlands journey! As you can see from the screenshot above, I got 190+ sps just from airdrop the last day which is pretty lucrative enough to hodl sps. I have also 3513 SPS But that will be required to buy those packs and redeem the 10% discount as it is given to you if you buy with SPS token. SPS is currently being traded for $0.555 in hive engine market And it saw a minor dip last night. Maybe people are dumping their extra sps for vouchers and many of them seems to be impatient as the fear always works we knew that vouchers village in jump of above $20 or even $30 right?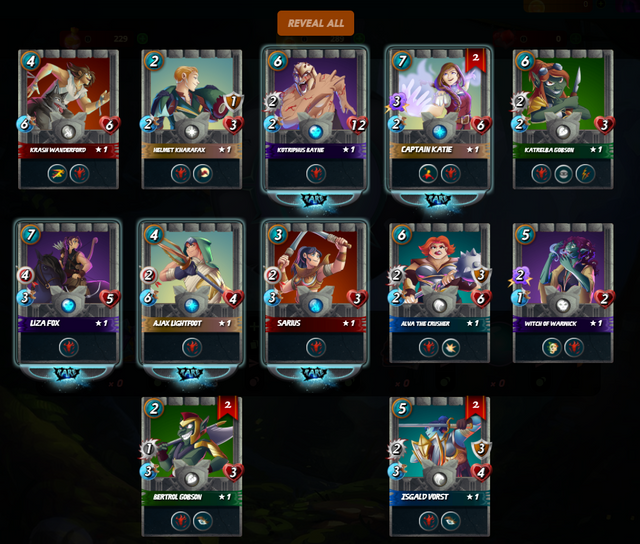 Now let's talking about brawls my friends and this time as well, we, the members of the Guild of Neoxian have won the brawl! We got very tough opponents like immortal gods and others but overall, we all played very well and snatched the victory out of them all and placed ourselves at the top of the brawl leaderboard! I am very happy that we are continuously winning brawls again and this time every member of the our guild who participated and Submitted all their battles got 5456 merits each and our guild got 97 crowns for winning the brawl as first position. After I got my merits for this brawl, I immediately went to the brawl store and bought three Gladius cases as I had already some more merits left from the last brawl. So here are the cards that I got from those three cases and I hope you all will like them. Thou, i am as usual not getting anymore gold foil cards and this time as well, I only got some rares and commons but I am very glad that I am getting a good number of glad cards and some of my glad cards are already being updated to level three if I am not wrong. I have also one or two gold card upgraded so I consider myself very lucky to be in this awesomely awesome guild and building my SL carrier with the help of them guild friends.
Before I end today's post, here are my last day's quest rewards from both the accounts that I am playing with. The first one is from my own acc mango-juice and I got total 440 dec, 1 rare and 3 common cards along with some potion charges so definitely i am happy this time. However, I had 2 quests left with red-dog ad I completed them back to back got 1 legendary card from each of them. Lucky me aay aay!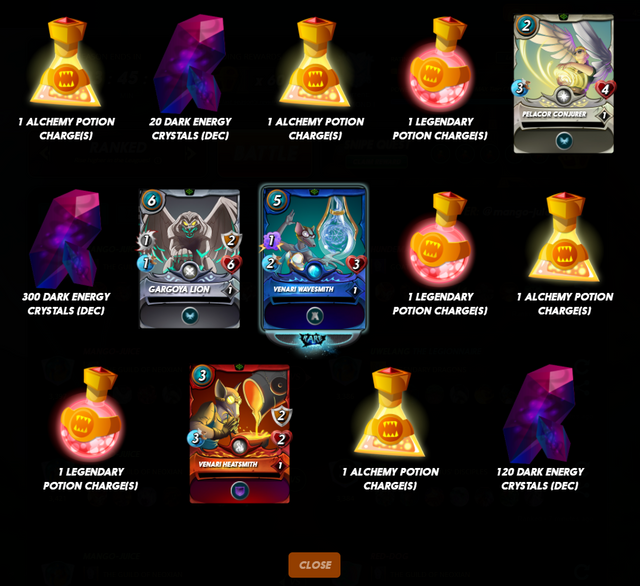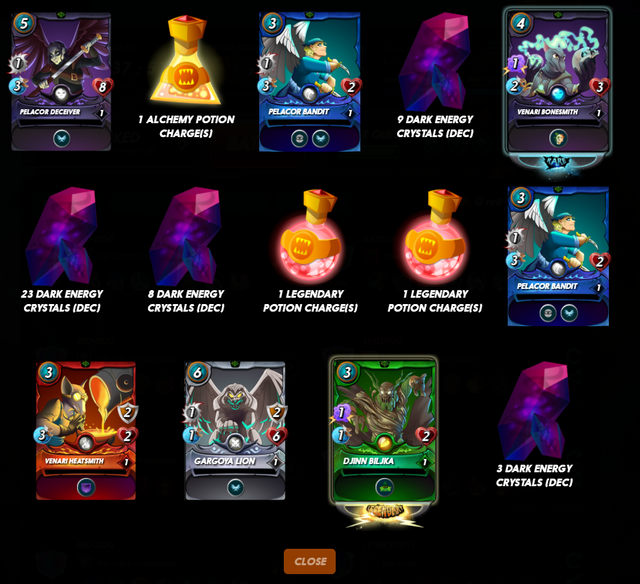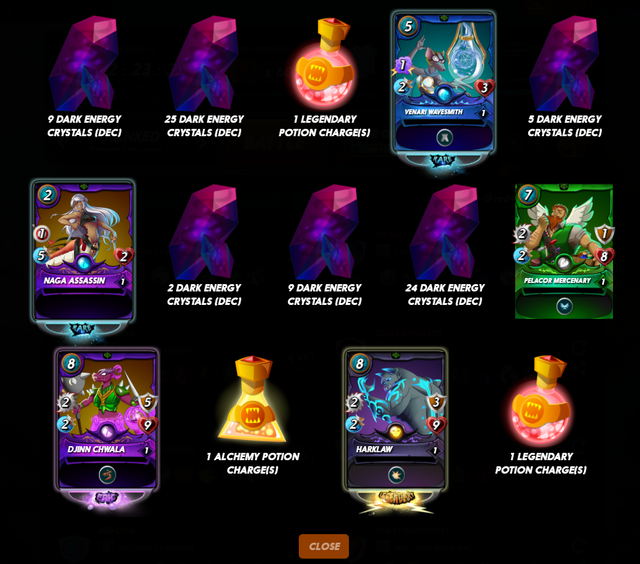 Wish you all good luck on your chaotic journey in spliterlands.
---
Thanks for visiting my post.
Stay well and keep playing Splinterlands.
Want to start playing splinterlands? Click here
Posted Using LeoFinance Beta
---