HIVE and SPORTS Power Up Day - May 2021
---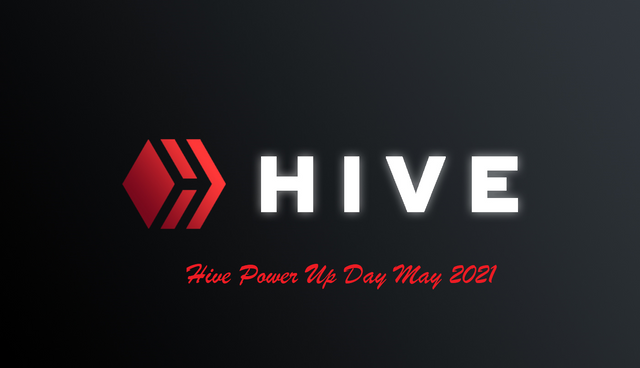 Hey Hivers,
The older I get, the faster time seems to fly, and here we are already late afternoon on May 1st, which means it's time for my Hive Power Up Day #HPUD post. I already powered up my Hive late last night, or very early this morning depending on how you look at it. This is my sixth participation in a row, and with 133.333HP, it's the biggest Power Up since my first one end of last year. I was able to benefit from some of the HBD surges, and convert a few more Hive than I thought I could. That will get me another Level 3 badge from @hivebuzz, yay!! By the way, thanks again to @hivebuzz for the 3 week delegation, that was for sure appreciated.

Account growth for this month was also pretty good. After starting April with around 777HP, I finished it with around 846HP. You can see on the curve a pretty obvious big upvote, that definitely helped. But the trend is showing a nice and steady growth anyways. Considering the average Hive price in April, I believe the performance is better than last month, and it was already an improvement. So, all in all, it's going well. With this growth and the power up, it leaves me just about 20HP from the 1000HP milestone. Just a few more days!
As I started a few months ago, I also want to update on my SPORTS token account. Last month I set a target of 325k, to reach 1.875M. It went better than I thought, and I was able to rack up almost 400k in April. After regular Power-Ups during the month, I just powered up today over 54k to bring my total over 1.94M tokens. If all goes well, the 2M milestone should also be reachable in just a few more days. I'm hoping I can celebrate reaching both 1000HP and 2M SPORTS in a week time, yay again!!

Confirming my observations from the previous months, my SPORTS curation typically yields about 28%, while I struggle to get much more than 10% on HIVE curation. That is still not reason enough to convince me to get alt accounts, that's just too much for me.
And also like last month, I powered up all my other Hive-Engine tokens, but not enough to list them. I am still deciding on which ones to focus.
Overall, April, my birthday month, was a good one. Good luck y'all, onto May now!
Posted Using LeoFinance Beta
---