LOOP Finance NFT Utility is live
---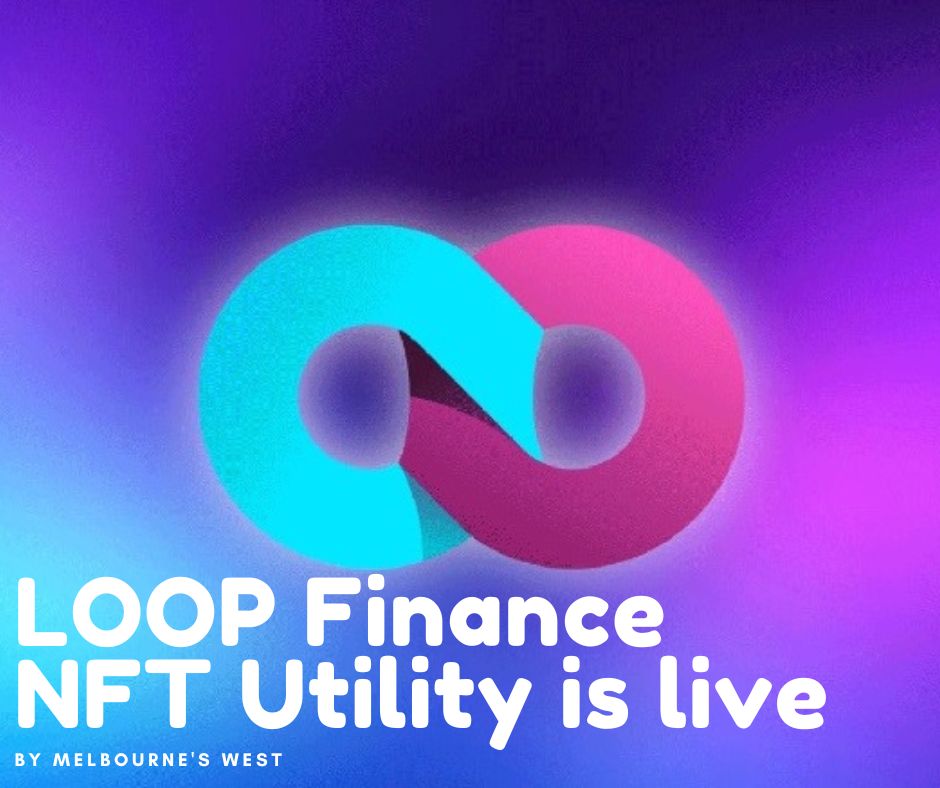 LOOP Finance NFT Utility is live
Good morning Lion's I trust you are safe and well in today's article we're going to give you a first hand look at the Loop Finance Relaunch over on Juno and their latest iteration of NFT Utility.
You might recall that earlier this year in May I first reported on how Loop Finance was driving the new wave of NFTs which is quite the exciting adaption because NFTs have mainly been focused on as art. But as seasoned Crypto enthusiasts you maybe aware that NFT utilization far extends beyond just art.
In time we will no doubt see this sector in the decentralised world morph but in the meantime we are in the hands of those that dare and Loop Finance is one of the first project teams to take that leap. After being subjected to the Terra (Luna) Crash it is great to see the team behind the project still leading, so let's take a look at what the team has been up to.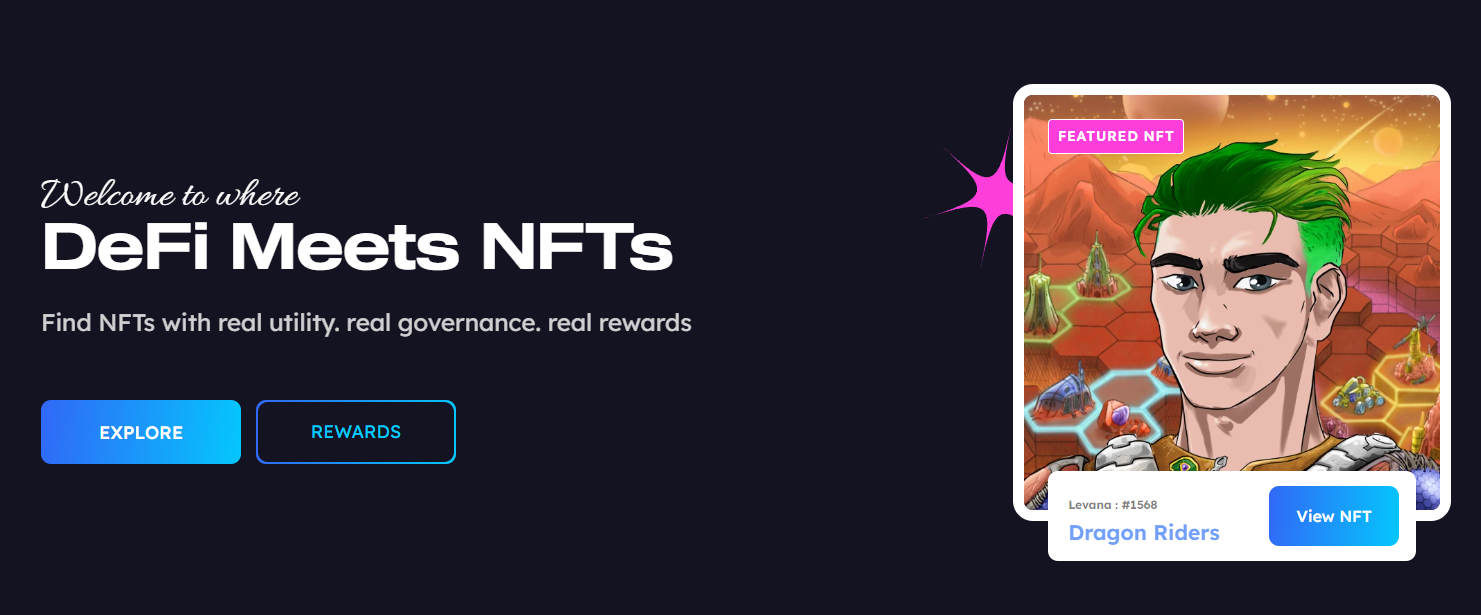 Image Source
Defi Meets NFTs
Most people will be familiar with Decentralised Finance (De-Fi) in where you can utilize digital assets known as tokens to perform tasks that are traditionally only undertaken with financial instruments such as fiat currencies, stocks, shares or perhaps even precious metals.
Through a consensus networks known as Block Chains participants can undertake the same functions but in an online form outside of the current monetary system and as long as here is someone on the other end willing to pay for the service there is enough equity to continue the cycle.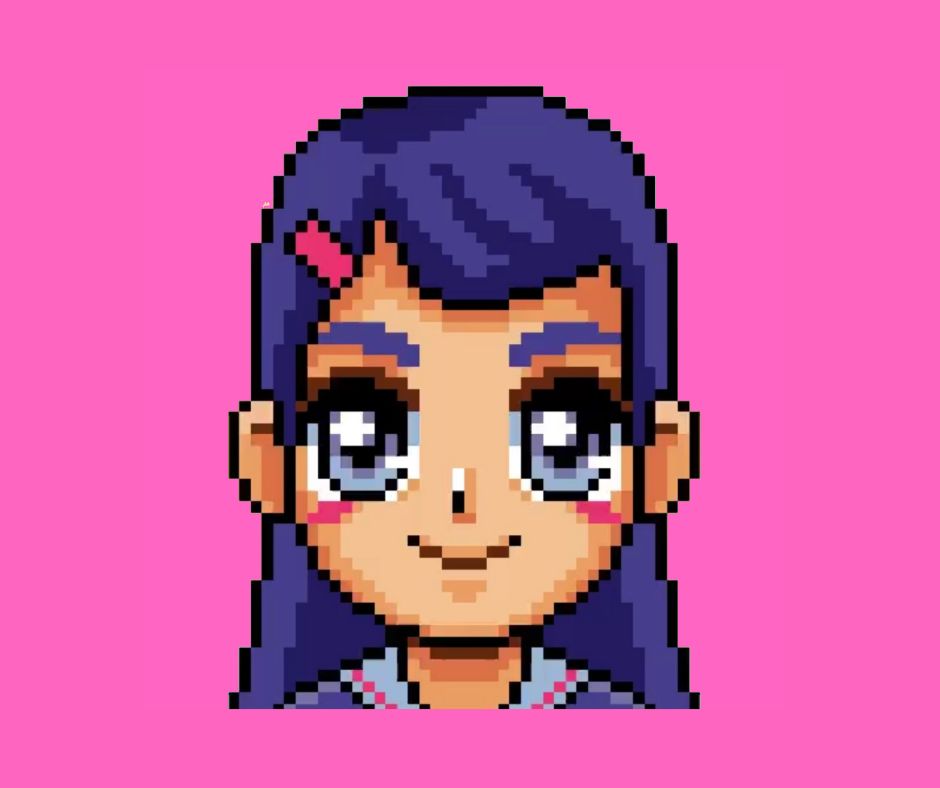 Non Fungible Tokens
Non Fungible Tokens or NFTs as they are more popularly known also live on Block Chains but have a far large use case as they can be a PDF, JPG, Word document in fact anything so long as you can get it on a block chain. Although they have been predominantly used in the art sector their use cases are boundless as they are a means to provide authenticity.
In Loop Finance's case they have developed a way to merge De-Fi with NFTs in their current form as art which is a pretty powerful and important application.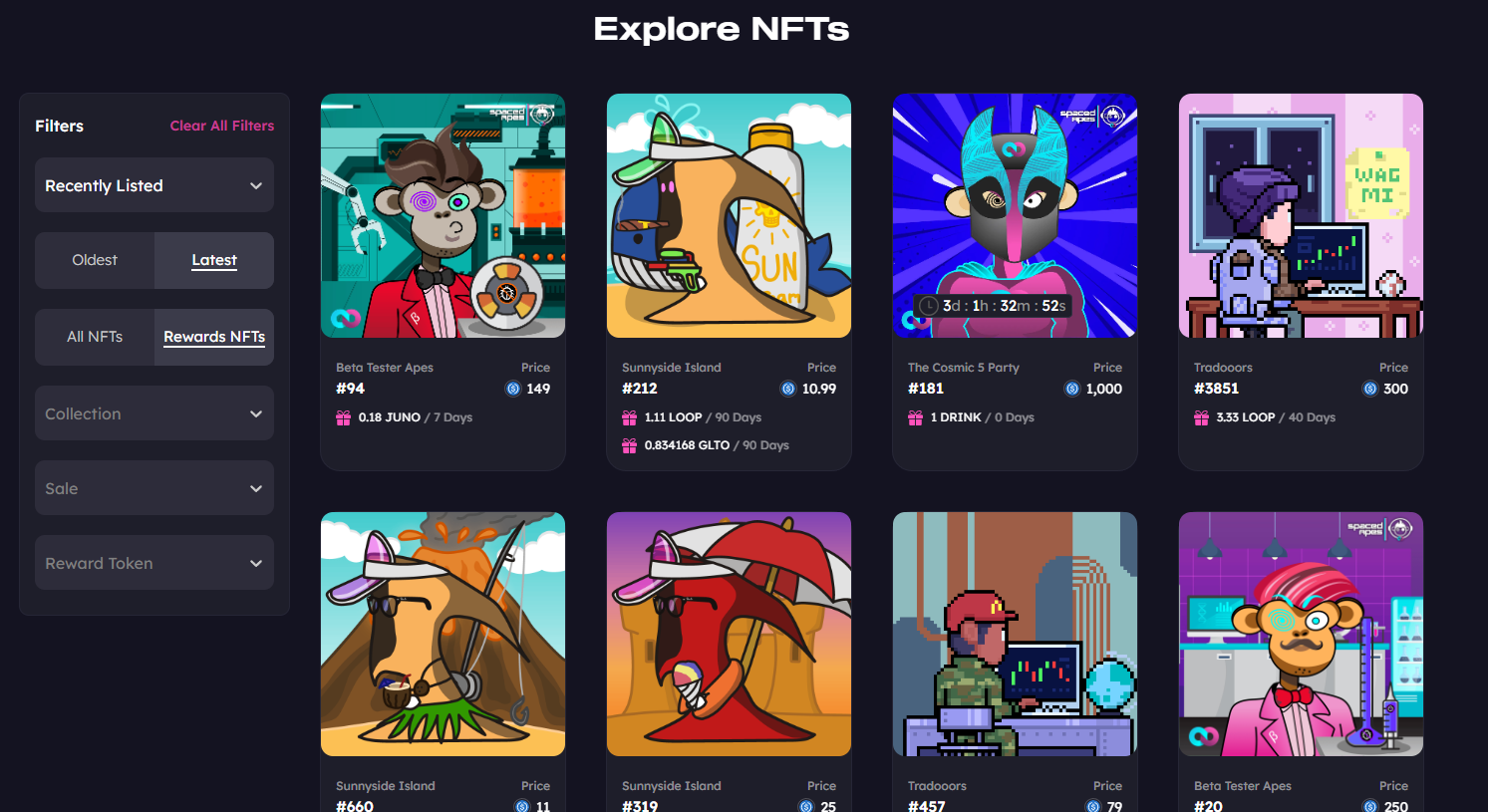 image source
How does it work and why is it good?
First of all the importance of such a revolutionary development is that it gives people an edge in the NFT Market and provides a new way of speculation. There are many aspiring NFT Artists out there so it can be hard to get seen unless you can offer something unique.
In Loop Finance's development now NFT artists can assign a De-Fi aspect to their artwork in where once the art is purchased the purchaser can either HODL or stake it to earn an income of the allocated rewards.


image source
How easy is it?
all you need to do is buy the NFT head over to your wallet and click stake and your NFT will start generating you the income listed on the rewards section of the NFT.
For the NFT I was provided by Lockheart (Thank you I greatly appreciate it) it pays 0.18 Juno per day for 7 days which will give me 1.26 Juno for the purpose of this article I staked my NFT to see how easy it was and that's it. My NFT is also not locked I can unstake it at any time within that 7 day period and sell it and it will go to the next person with the remaining stake still associated with it.
This means I get the benefit of a popular NFT which will still have a floor price or if I wanted to speculate I could just HODL and sell for more if Juno value increases.
The possibilities are endless and provides a new alternative to NFTs and utilisation with this kind of change I would expect to see a lot more artists heading over to Loop for that opportunity.
What are some ideas you can come up with on how this can be used?
Image sources provided supplemented by Canva Pro subscription. This is not financial advice and readers are advised to undertake their own research or seek professional financial services
Posted Using LeoFinance Beta
---