BTC ATH's are cool...but HIVE being ~140% up in 1 month is cooler
---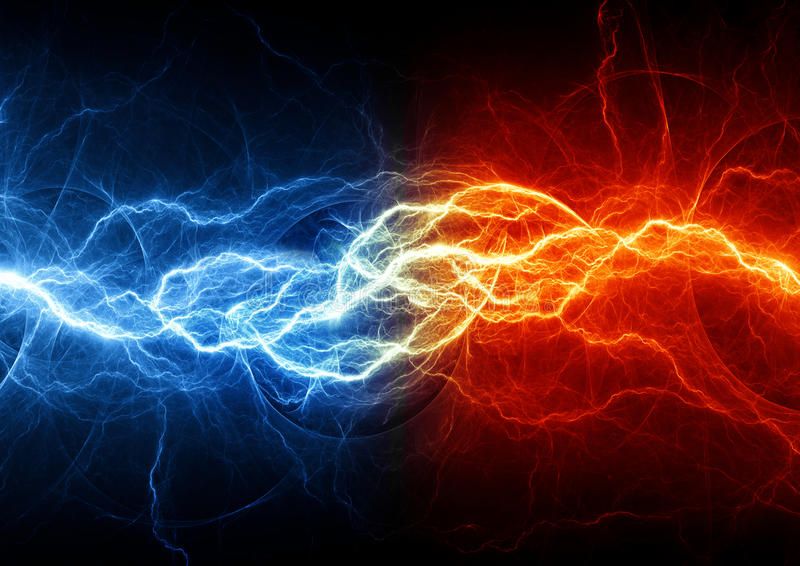 What's the first thing you do when you roll out of bed in the morning?
Well the first thing I do is to grab my cell phone, log in to my favorite exchange and watch how do my assets perform, and that's before I even roll out of bed...just like a proper crypto junkie...
So seeing _green everywhere_today, was kind of unexpected. I mean normally some tokens perform well, some others don't there are big gainers and great losers each and every day. Well today wasn't one of those days...
There were big gainers and even bigger ones...
One should try really hard to find tokens that didn't perform well...
Hmmm..so this is how a bull market looks like eh?
---
So today's menu had a little bit of everything...
First things first: A new ATH for for the undisputed king...The truth is that at the moment even a small correction at let's say $45K would be a surprise. Ya, that's how strong BTC looks at the moment.
Food for thought: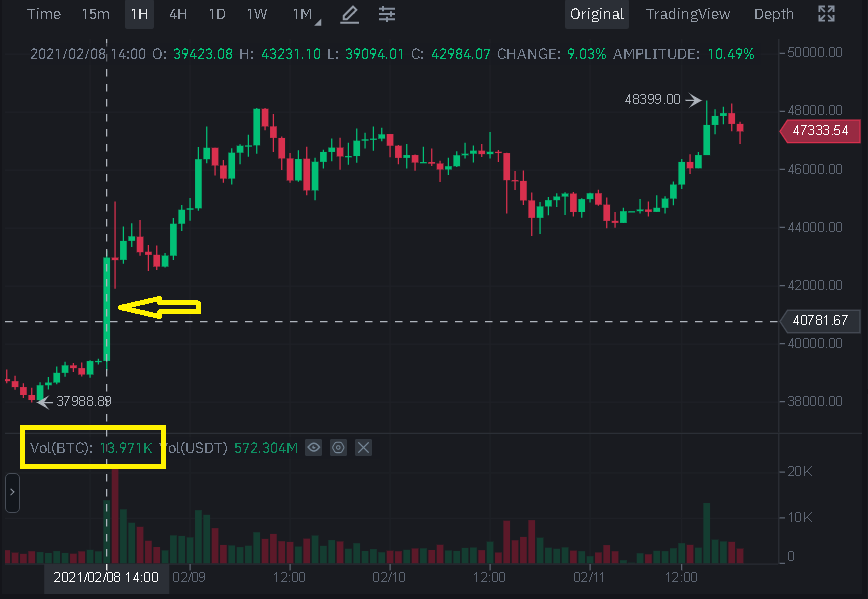 This is the huge hourly candle from 3 days ago. Price jumped from $39K to $43.2K which is a massive move even for BTC within an hour, but in order to get there 13.7K BTC changed hands which translates to 572.3 million dollars.
And this is another big hourly candle from today...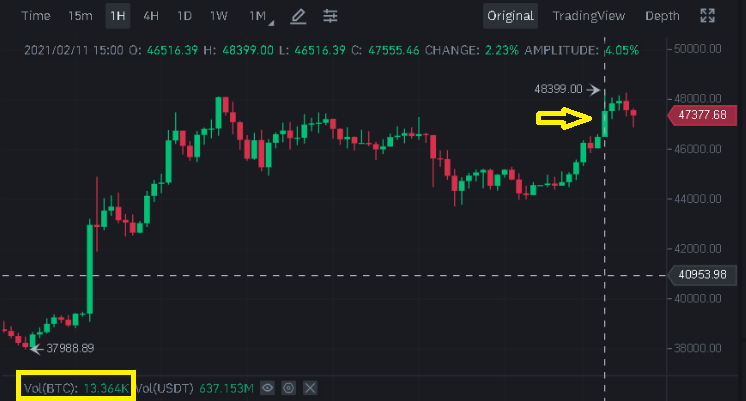 This time almost the same amount of BTC changed hands ~ 13.4K but USD wise that's 55 million dollars worth of BTC more. And BTC moved only ~$2K higher.
What this means is that in order for price to rise to $55K or $65 which is highly possible, tremendous amounts of money need to be spent. A move to $65K would send BTC's market cap from 890 bill to 1.21 trillion dollars...so in order to get there new money should enter the crypto markets...and we are talking about a lot of money right there. Now imagine how much money would be needed to see $100K BTC or $150K as many people suggest...
HIVE
---
And this is HIVE's chart.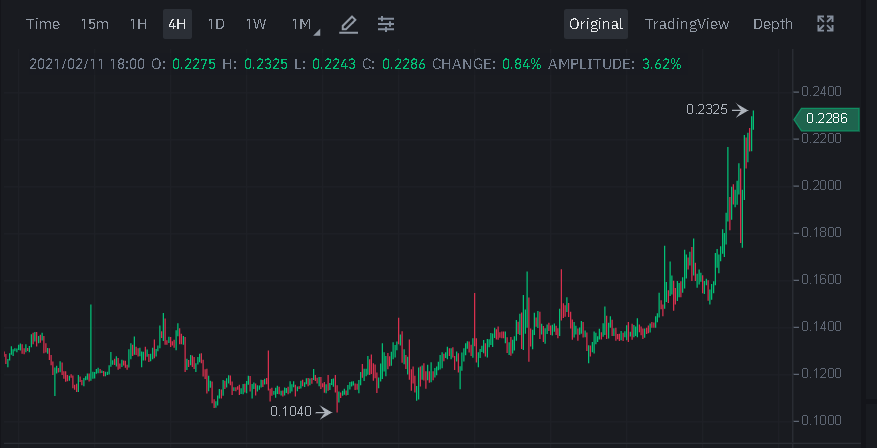 Since most people only talk the USD language, let's have a look at the Hive/usd chart. Like I said in a comment I dropped n someone's post I think, or was in on noise.cash, anyway, people start treating coins with respect when they are close to smash their previous ATH or when they go 300% in a couple of days.
I don't like that approach at all. When price spikes that much in such short period of time a couple of days later a massive consolidation is usually what happens next as there's nothing to back that price. Now if that spike happened with huge volume then usually retracement is smoother. Usually BTC is excluded from all those "rules"...
What I DO like though is the way HIVE's price is going up.
Smoothly and steadily...On January 8th it bottomed out at 10.4 cents and a month later it's almost 140% up...But nobody seem to care about that eh?...Well I do care.
And tokens with this type of charts is what I am looking for to invest my money in. I think that we are finally off the bearish channels d for the past 30 days Hive keeps making higher highs and also higher lows. There are a few spike too caused probably by whales that buy big chunks but the good thing is that every spike on that chart is looking north and not south...
We might have joined the bull party kinda late...but Hive is far from dead...and before you say anything stupid...it's not only because everything's pumping right now...
OK, I am gonna kill it here because...who wants to read boring posts when BTC is about to break its previous ATH which was...like 5 hours ago...right?
So, have a good one people
Image
Cheers.
Posted Using LeoFinance Beta
---