Earn Passive and Get $70 BONUS!
---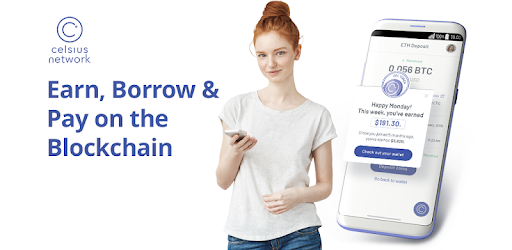 Hi there,
How's it going? It's NEO here with another crypto opportunity for you :)
Have you ever heard about Celsius Network and Wallet?
Celsius is proud to provide a platform of curated services that have been abandoned by big banks – things like fair interest, zero fees, and lightning quick transactions. Our goal is to disrupt the financial industry, one happy user at a time, and introduce financial freedom through crypto.
"Yeah, yeah, bla, bla, bla, NEO" you will say any wallet is talking about the same shit and you probably right but I am that kind of person that likes FREE $$$ and I will share with you how you can get it...
I will show you how do I received my $60 (right now its even $10 more) crypto for free within 30 days and how you can do that too. Celsius offers 2 bonuses, first one for referral and second one with code and here is how you can get both of them which will be $70 in DAI (stable coin). You will have to transfer $200 or more in crypto in one transaction and holding it for 30 days (You will also earn passive for that weekly, percentage depends on coin)
In my case I received $10 less - $30 in DAI and $30 in Bitcoin due that there was a different codes. I just left it for now and Earn passively in Celsius Token. The best thing is that withdrawals are FREE on Celsius.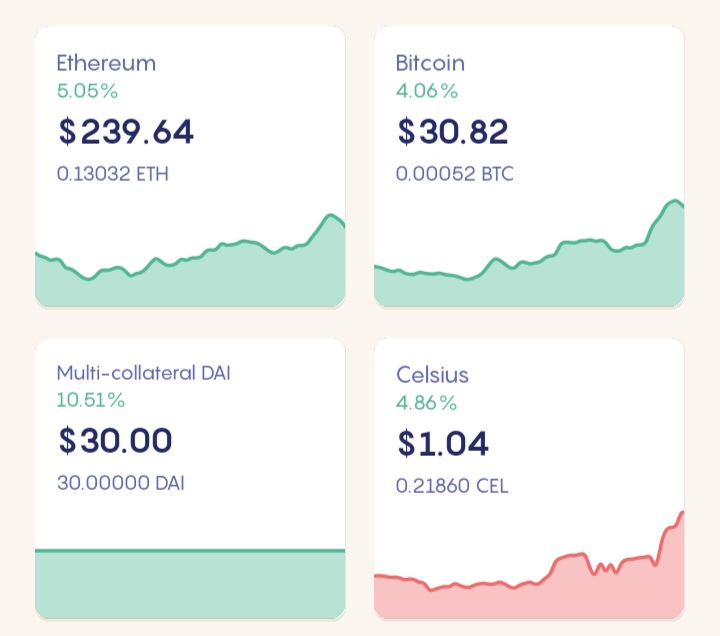 First of all you will have to download the app using link below:
https://celsiusnetwork.app.link/16484792b5 or just use Apple Store or Play Store and find "Celsius - Crypto Wallet: BTC, ETH, XRP"


After that you have to register, pass KYC and here is the most important part to receive your bonus, you have to use my referral code otherwise you will not get first bonus - code: 16484792b5

DO NOT DEPOSIT ANYTHING YET!!!

When you done that and your KYC will be approved you are eligible to get 1st bonus for register through referral and here is another part to get second bonus

Go to the app, in the right top corner there is a "person" button, click it and you will go to your profile. There is a section "promo codes", click and type in: NEW40

Information should arrive that your code is successfull.

Now you are ready to deposit. Minimum of $200 must be transferred in ONE TRANSACTION. I have done $250 in ETH and holding it for 30 days. You can see when it will unlock in "promo codes" section.

Remember that Celsius always use Native Blockchains, not BSC or any other, keep that in mind.

After 30 days of holding you will receive $70 in DAI
And that is it. Hope is not that complicated as it sounds ;)
Use it and thank me later.
Remember that I am not a financial advisor, I just like free $$$ :)))))
Stay safe.
Bless.
/NEO
---
Who is NEO?
DJ, Vlogger, Co-Founder of NEOwear, Content Creator, Appics Ambassador, Cryptopreneur
WEBSITE: ►http://www.neopch.com
NEOwear Inspirational Clothing: ►http://www.neo-wear.com
Posted Using LeoFinance Beta
---