IMF Warns: Crypto and Stablecoins Could Threaten Global Financial System
---
According to the International Monetary Fund report on the "Global Financial stability Report October 2021", Chapter 2 which discusses about Crypto, states that "the opportunities and challenges of the crypto ecosystem. Crypto asset providers' lack of operational or cyber resilience poses risks, and significant data gaps imperil financial integrity. Crypto assets in emerging markets may accelerate dollarization risks", also that it's not advisable for developing countries to try using digital currency to boost their economies.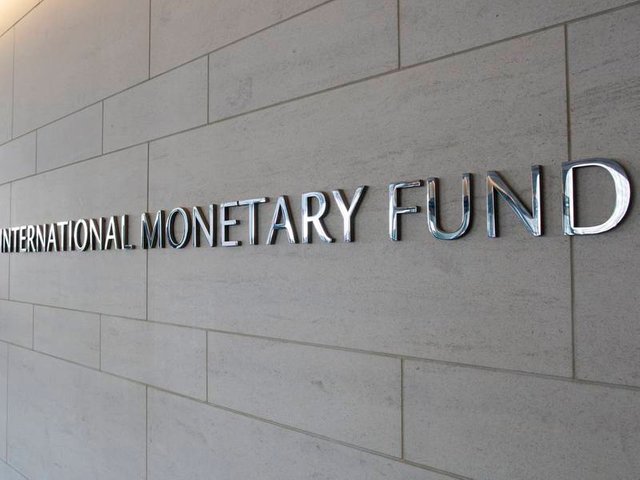 Source
Although the report doesn't state El Salvador specifically, but we all know that the IMF statement is point a finger at the Latin America country or Central America country for adopting Bitcoin as legal tender, that the country's bitcoin law poses "significant risks and is an inadvisable shortcut", and could also effect the Center Banks efforts of setting monetary policy, cause liquidity risk and destabilize economies.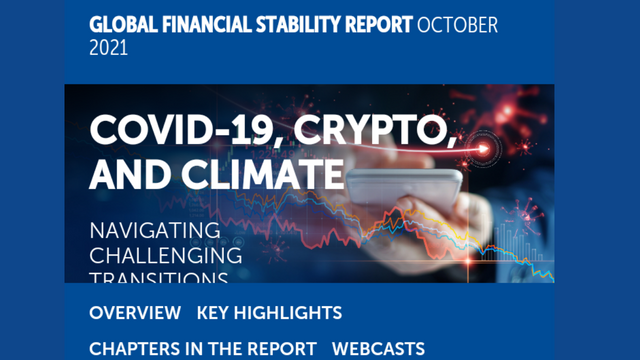 Source
The IMF Global Financial stability Report, highlighted three "challenging transitions" for the global economy, which was COVID-19 pandemic, Cryptocurrency and Climate change, even as crypto it encouraging people to do more and want more for themselves as regards to their finance stability, the IMF has expressed deep reservations and huge worry about how crypto is impacting the economy and has adviced that countries should start considering central bank digital currencies (CBDC), to help the reduce the use and domination cryptocurrency is gaining as a payment method, that crypto pose a threat to the economy and use of countries fiat currencies.
The report also identified stablecoins like Tether and USDC as potential threats to the global financial system, and suggested that "substantial upgrades" to disclosure standards for stablecoin issuers, on par with those for commercial banks and money market funds, be used to ensure the stability of the stablecoin market. The booming $120 billion stablecoin industry is largely unregulated – something that has become a sore spot for regulators in the U.S. and globally.source
Posted Using LeoFinance Beta
---