Free crypto for everyone at Betfury.io for their 2nd Birthday!
---
Take advantage of it
The pre-party for the 2nd birthday of Betfury.io has started today. And I must say, it is pretty awesome what they are all giving away. You can earn almost 100 BFG for free daily, just by opening their birthday box regularly. These BFG tokens give you a daily return of a part of their profit. As a BFG holder you are a stake holder of Betfury.io. So, pretty neat, and a passive income for free!
So, you have nothing to lose, if you register now. It's a chance of a lifetime. At least, that is how I am seeing it.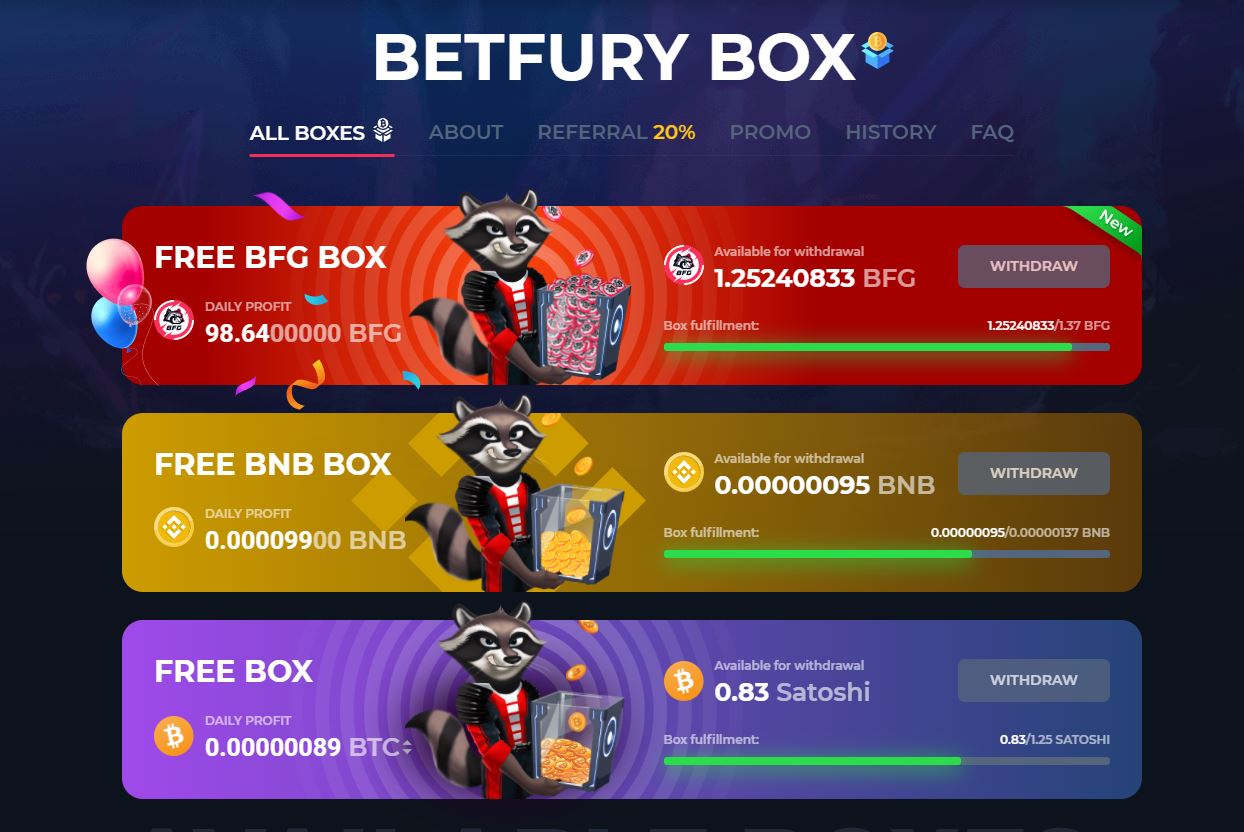 You can register at Betfury.io through my referral link, which of course brings me some extra perks too. So, be my guest, literally!
Sincerely,
Pele23
Posted Using LeoFinance Beta
---