On Leofinance, you might be missing out.
---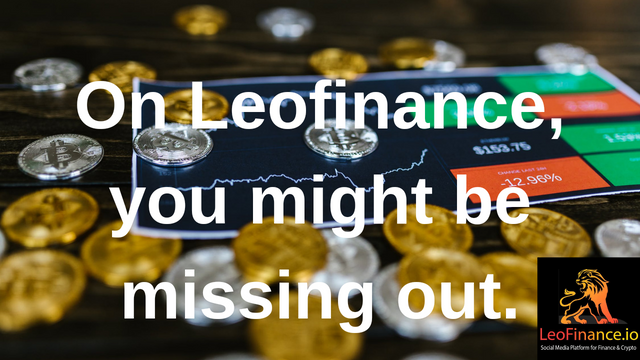 You might be missing out a lot in the Leofinance community.
Do you know why I used the word "might"? This is because I do not want to use the word "you will". After all, I understand that everything can never be for us as we can't know all and be everywhere at once. This is why we must recognize what we are good at and be there.
But the word is for those who were once like me in the past because today, I am proud of the step I took a few weeks ago. I joined the Leofinance community late in October and I missed joining the LPUD (Leo Power Up Day) I determined to join the league the next month which was November and I did, where I powered up 370 Leo tokens. That was a big try for a new cub member.

Leofinance is another community and frontend on Hive where crypto gurus and finance gurus like @josediccus are found.
I was sitting down on my chair last night and was reminiscing on how I found out about this community compared to how I looked down on it before. It was really funny to me but I am happy joining the community and taking away my fears and boldly coming here.
For someone like me, I thought this community wasn't for me. I remembered coming across posts from the community on my homepage and would only bypass them after giving them my upvote because to me, I see no need reading them. I never got interested to understand a bit about cryptocurrency and I never knew that is where I would be updated on what is going on in Hive.

The Leofinance community was created to update everyone about what is going on in the crypto world and what projects are coming in on Hive to make it the best.
I summoned the courage after coming across posts of @josediccus and @taskmaster4450 (sorry for tagging you but I just want to make a reference to what I am saying) and I realized I need to be here if I want to know what is going on.
That was when I joined the community and ever since then, I can say that there are things I have learnt that I wouldn't have known even though I am on Hive.
Joining the Leofinance community made me know what Leo token is.
I understood how powering up Leo tokens could affect the community and Blockchain.
I got to know the Leothreads that was launched here which acts as a microblogging platform which is better than Twitter.
I got to know about Leoglossary which was launched by Taskmaster was all about and I have used it in some of my Leofinance articles here.
I got to know the LeoBridges and Multi Token Bridge and their usefulness in the community.
I got to know the recent veews.io that was launched and how Leothreads has been integrated into it.
I got to know about chain chatter and learnt many things as I devoted time to watching some of the Videos.

These and many more are what I have come to learn in this community and I bless the day I joined as I am already getting to know more about crypto and what to expect later.
Some people will think the Leofinance community is all about crypto articles. This was one reason I never joined earlier enough but no, you can write about finances, goals and the likes. As long as you make your research, talk about your own experience, and write about your goals, you are good to go.

If you still do not know how to write or what to come up with, you can go ahead to start engaging with others in the community and with that, you earn some Leo Tokens for your engagement which can be powered up just like the main hive power.
So, if you are still doubting if you should jump into this community or not, I am sorry to let you know that you might be missing out on many things as you will be left behind until you come over and learn each day.
With Leofinance, you are updated with new projects that are coming into the Leoverse and also get more knowledge of what crypto is and how it works.
Thanks for your time on my blog.
Source, designed on Canva.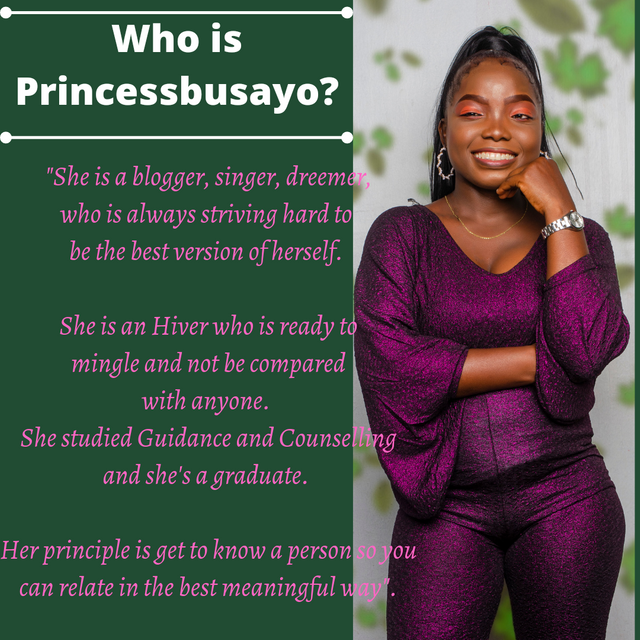 Posted Using LeoFinance Beta
---