Splinterforge: A new game that allow to use your Splinterland's cards.
---
Splinterforge: A new game that allow to use your Splinterland's cards.
I will like to introduce you with new game in Hive i.e SplinterForge that will use your same Splinterland's card that you are currently using for playing Splinterland's card. Actually if you like to play and take a glimpse of game then you can login into the game using Hive keychain but make a note that game will reboot with it presale announcement, wiping your game progress but it will give you a good view that what you are expecting when go on Play2Earn mode.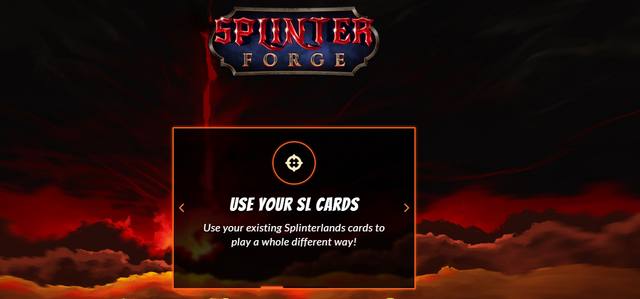 Game has already has launched on Hive-Engine/Tribaldex , that are FORGE (Forgium), CRATE (equipment pack) and BAG (enhancement pack).
User who tested the game in alpha phase got the airdrop of Forgium (FORGE) token on Hive-Engine and currently Forgium can be purchased in Hive-Engine or can be earned in by playing team sponsored splinterland's Tournaments.
Let go for the sneak peak of the game as I played and checked this game couple of days ago.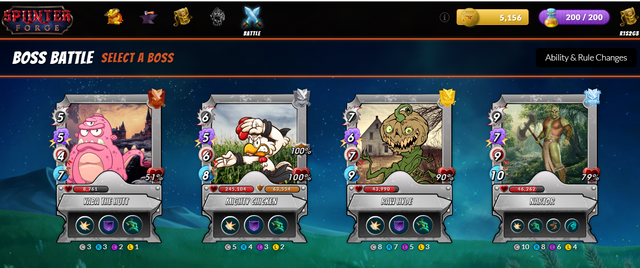 So there are 4 Boss monsters that we need to play against and if you these monsters , look like there stats make them unbeatable . But all the players are continuously attacking these monsters so that there armor and Health keep getting reduced and in the end it will get killed. ( I have no idea what the player who do the final kill get.) Players are expected to get rewards on the basis of points earned against playing the monster even they lose the game.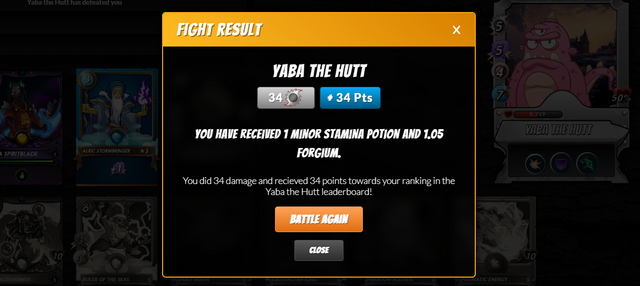 So below is my screenshot of playing the game, where I am selecting the monsters and summoner to fill my 45 mana cap.
We can select 2 summoner from Splinterland's card and rest of the monster (6 in number) in our allocated 45 man cap.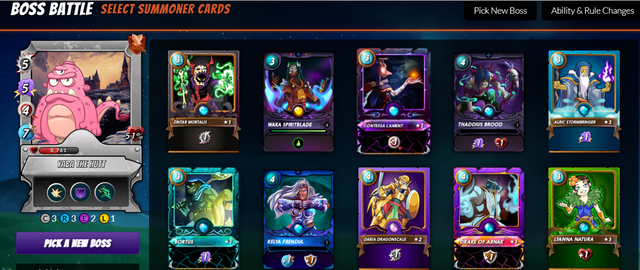 After selecting the team (and you will see one more summoner) that is game summoner and my team is as follows.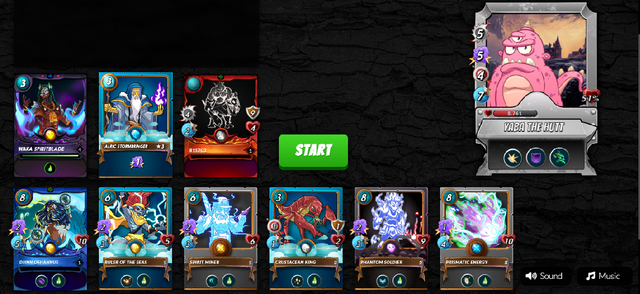 If you are wondering then if game is using Splinterland's cards then what the SplinterForge team has to offer?
Indeed they have there own crate ,potions and the Heroes that will be used with Splinterland's card.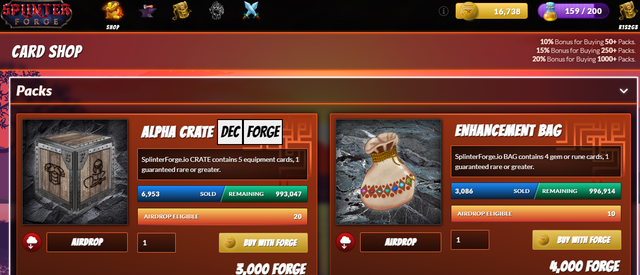 These "Alpha crates" give the gears that can be equipped to the game Hero and it can boost the status of the Hero.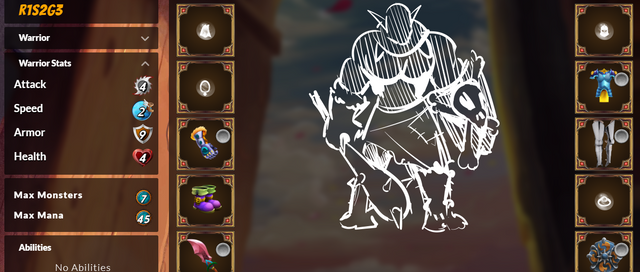 Whatever I played , it really look cool game to me , especially if you like the Splinterlands then you will definitely like this game.
If you like to get more information for the game you van hang out in the Discord as the link shared below.
And a bonus news..
Though this ame is not developed by Splinterland's team but it going to get mention in Splinterland's townhall on Nov 21 as Splinterforge developer will be a speaker on Splinterlnd Townhall.
Posted Using LeoFinance Beta
---