Gaming Goals in Crypto #Play2Earn
---
Play to earn is a great way to earn on crypto space and I ply only one game which is splinterlands. Although there are some other games as well well I am only playing splinterlands play to earn games and its helping me earn crypto every day. This year I am trying to have a different approach with gaming goals on crypto. Now when I have other crypto goals then why not on the game because we know that is growing so holding more is surely helpful and I have decided to work this as well in the year 2022. We have seen how SPS has changed the gaming on the crypto and blockchain with splinterlands ad I see it as a new beginning. Glad that I was already part of it and have got some benefits but it could have been better.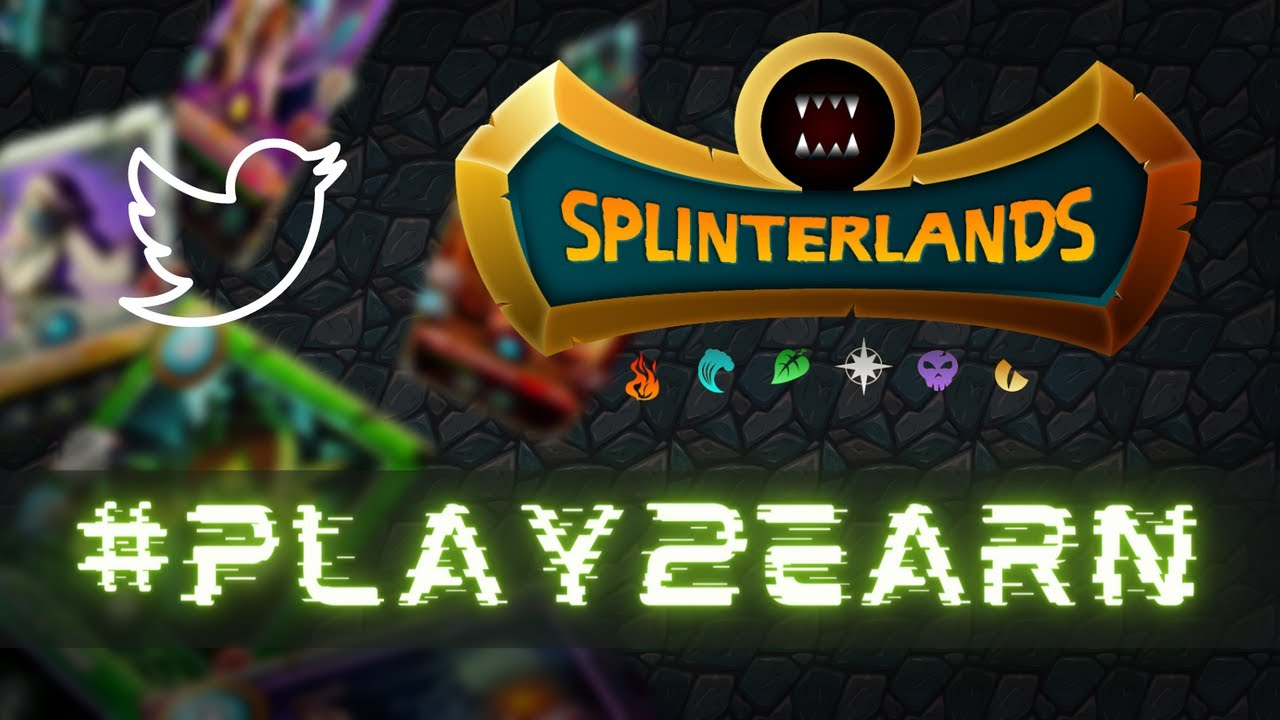 I don't want to miss any future opportunities so to achieve it I will be trying to increase my packs and tokens holding. When I say pack then its Chaos Legion and its the latest pack launched by splinterlands.
Chaos Legion Pack-
I had purchased some packs earlier and opened these to see what cards I can get and its good and I got some nice cards. I will continue to buy and open packs but now I also want to have some packs sitting idle in my account for long-term holding. When the new pack is launched then the older one gets its price increased and this is why I am targeting to have 100 packs for holding purposes only.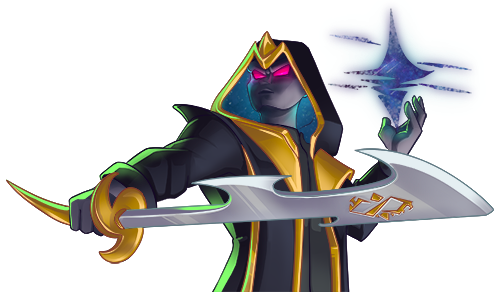 As of now, I am not holding anything but my plan to buy when the general sale is live so I will try to buy 100 packs and put them in my age account. I am sure these packs will also help me to have increased points for SPS tokens airdrop so for the remaining period of 6 months I would e able to get some benefits in form of SPS airdrop.
SPS (splintershards) is a governance token of splinterlands and currently, I am getting it every day through a daily airdrop. I have been staking all these tokens and have 7k tokens staked. This holding is helping me earn an apr of 37% which is very good and I earn about 10 SPS through this so on average earning 300 SPS just for the staking the tokens.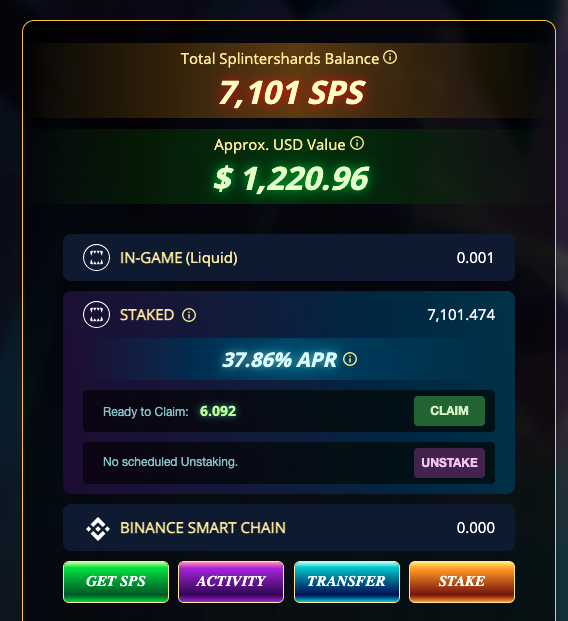 My ultimate goal is to have 15k SPS tokens staked in my account and I will be able to earn 2 benefits as of now. The first is to get the apr on the stake that is pretty good with 37% and it will surely go down as with increased stake apr will decrease. The second benefit is to get a daily airdrop of voucher tokens that I can either use to buy packs with bonus or I can sell in hive-engine to get a hive and that hive I can use to buy packs on the game.
I have 7k tokens and to reach the milestone of 15k I am away by 8k tokens. Since the current airdrop is almost halfway so I expect that I will be able to achieve the goal by staking all dropped tokens along with daily apr earning.
---
I believe that investing and re-invest is one of the best ways to add more value and the same I am trying to do with my crypto journey. I always have the option to sell these tokens and book profit but it will be one time and that is too short term because thereafter I will not be able to earn anything on this. I will be out of this and this is what I don't want because the future is bright and its high time to accumulate and increase the holding.
What are your thoughts?
Thank you so much
Stay Safe
Posted Using LeoFinance Beta
---