New Kingdom is the best option for Long Term Staking
---
CubDeFi seems to be back in action as the team has added a new kingdom and it's offering decent APY. This new pool is basically for the people who are seeking options for a long-term investment with a decent amount of income on the investment. This is such a nice option where they can lock their cub tokens for a maximum of 52 weeks and this way we can earn more. There are so many platforms where we can earn different amounts of returns but I believe whenever the tenure is for the long term then the profitability is even higher as the money gets time to grow.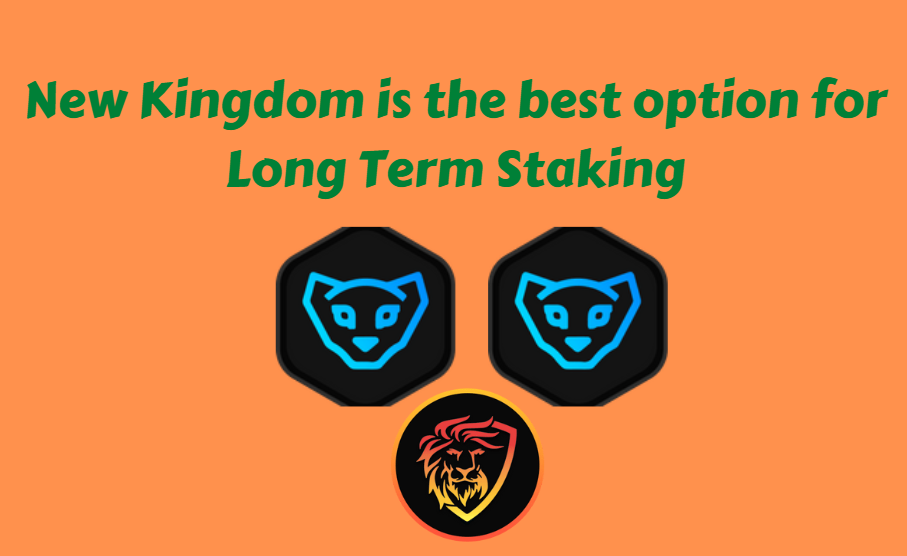 Why new Kingdom is best?
The new Kingdom is the best option available as of now for the people because we can park our cob tokens for 52 weeks and there is nothing else that we need to do. Our tokens will be logged for the period we select but this will pay a much higher reward than what we can earn with flexibility. This product is not for people who are seeking returns in the short term but is the best option for long-term believers in the market.

Even the current price for CUB tokens is approximate which I think is the best buy price. It is difficult to say that when this will grow but I see that it is quite stable at this price range. It is even not impacted much now when the market is going down and almost every coin price has dropped a lot. This shows that the token holders show that they are not going to sell even in the bear market.
How to make a move?
I see that lot of people have already logged their funds in the old Kingdom and now since the new one is offering a better reward so it is the voice decision to move funds from one to another. We just need to withdraw the tokens from the old Kingdom and approved the new Kingdom which is a one-time process they are after we will get the option to deposit. This process is fast and hardly takes more than 1 minute time so we need not worry about the lengthy procedure. Even it is a good idea to join the new Kingdom because this will bring more rewards and when the price will recover later on then it can be an even better-earning opportunity I believe.
I do not share any financial advice but I believe in the team and project they are going to add more value to the total price in the future. Currently when the entire market is down then we cannot expect only this spoken to grow but when things will start coming back to normal then we can surely expect a lot of movement and more profits on this token. Another good thing is that the project is built by a solid team and they are long-term believers in the market. Surya Ashok that this project is not going anywhere and whatever you invest for the long term will bring a fantastic opportunity to earn a good amount of money.
Thank you so much
Stay Safe
Posted Using LeoFinance Beta
---