Splintershards (SPS) Staking reward reduced to 25%
---
SPS token was one of the best APR-paying coins in the splinterlands game but it has been dropping consistently for quite some time. Initially, it was a very good option for passive income in the game. When this coin was launched in the year 2021 that time the apr was started at 500% which keep on dropping as it happens when more people stake the coins in the pool.
I have been accumulating all my SPS tokens received through airdrop and even I bought a good amount of two comes from the market. All these tokens are deposited in my game account and I could not participate in the pool because I did not have another coin. Now the current apr is approximately 25% which combines vouchers as well as sps. These days the price of SPS is very low and it is less than 4 cents. Even the value of voucher tokens is also low and I think there should be some good utility for voucher tokens in the game. If this happens then we can expect more people to buy the tokens. The token utility is very important and the more we have it brings more value to the token economy.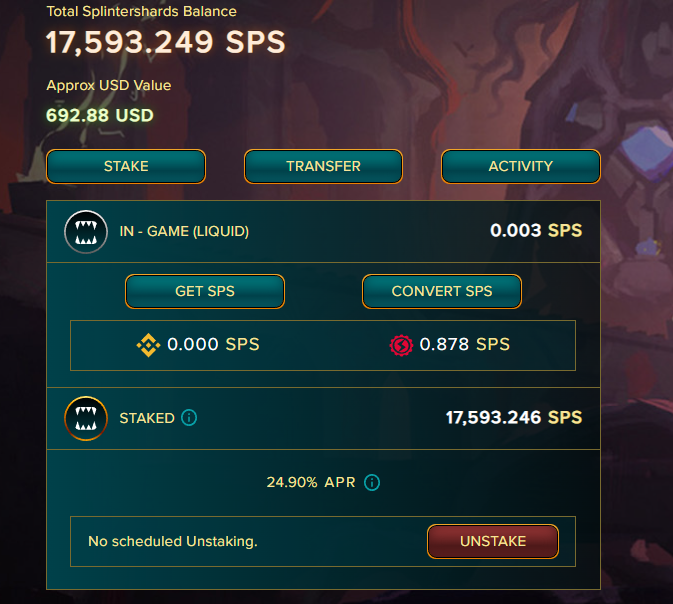 As I mentioned that the current apr is approx 25% and if you are considering it low then I think you should not. There is a reason that now with SPS holding you are also earning GLX tokens which had more value to the percentage of apr that we earn. We have seen a good price for the GLX couple of days back and now it is down but I expect that once we have the game then the price will be increased.
I still believe in the SPS coin because it is a governance coin of the game and not at all worried when the price is at the bottom. I hope that the coin price will improve. I see this as a buying opportunity because the price is low and in this period we can accumulate more coins for the long term and earn even bigger rewards for the GLX coin.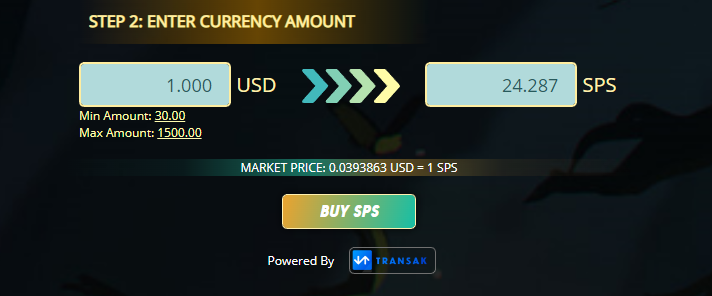 I just checked the price on the splinterlands website for SPS coins and we can get almost 25 SPS for $1 which I think is a great deal. We should not miss this opportunity to buy more coins and I am planning to buy about 1000 tokens in the next couple of days. I am still changing my goal for the 20000 and I hope that at this low price I should be able to achieve it soon in any case, by end of this year I have to make it happen.
I will be keeping a track of the market and how the price move in the next couple of days with the hope that if I get an even better price then I can get more coins. Let's see how it works and what price I'll be able to fetch for my next purchase. With more SPS stake I expect that I will increase my GLX airdrop so that it will increase the overall apr which is not visible.
Thank you so much
Have a great day
Posted Using LeoFinance Beta
---