Splinterlands: Contest & Giveaways!
---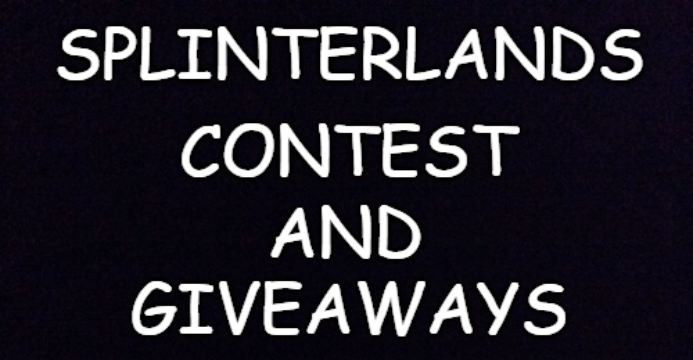 The Hive Blockchain has allot to offer. Play To Earn Gaming (Check) Blog To Earn (Check) Awesome Communities (Check) Unlimited Earning Potential (Check). In fact there is so much to do there simply isn't enough time in a day to do it all. Here today I hope to save you some of your valuable time. Today I have searched the Hive Network blog sites high and low to bring you a list of Splinterland Contest & Giveaways.
Giveaway & Contests
It should be no surprised that the very first giveaway on this list is one that is put on by Splinterlands themselves. They run this contest *weekly. So if you are reading this but the linked giveaway is expired just be patient as I'm sure they will have another just around the corner.
---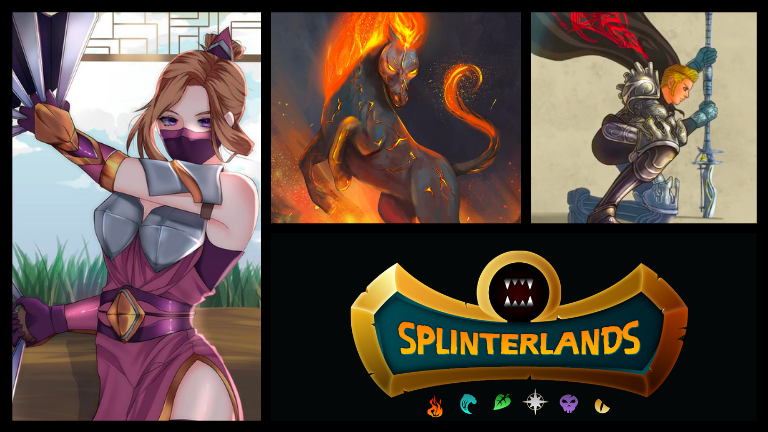 This contest is on week 169. Competition is fierce and the entries filled with awesomeness. So if you think you got what it takes to compete than by all means toss your hat in the ring. If your art creation is chosen as one of the winners in this contest you will see yourself winning a share of 10 Booster Packs. That's at least a $40 USD Value up for grabs.
---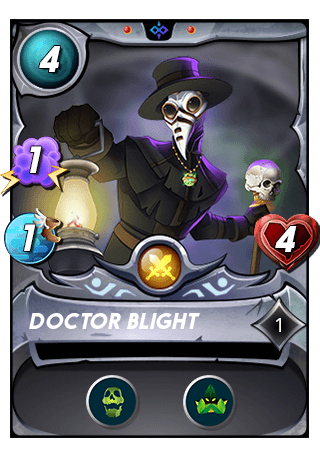 This one requires a small amount of hoops to jump through but we are talking a Legendary Doctor Blight. The person holding the giveaway wants you to head over to the Discord server known as FutureDECscord and look for the channel #✨card-raffle-freeforall. Reserve your slot for free by typing /buytickets and then following the prompts. Spots are limited in this giveaway. Discord server link is located in the official giveaway post.
---

The winner of the above linked giveaway will be announced on December 31st (Just one day away from this notification) so you will have to hurry if you want to enter. Doing so will give you the chance to win the Epic Splinterlands card known as DJINN CHWALA.
---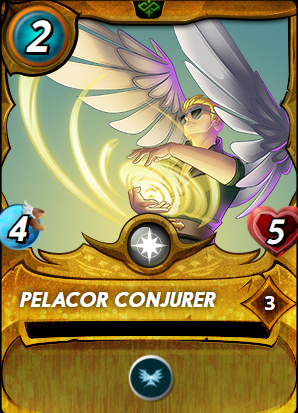 The poster known as Nploader is hosting their first giveaway. The deadline to enter is Jan.1/ 2022 UTC +7. The card they are giving away, Pelacor Conjurer level 3 GFL (Gold Foil). No your eyes do not deceive you, its a gold foil card they are offering. Hurry Jan.1st is just around the corner and you don't want to miss out on your chance to win such an awesome card.
---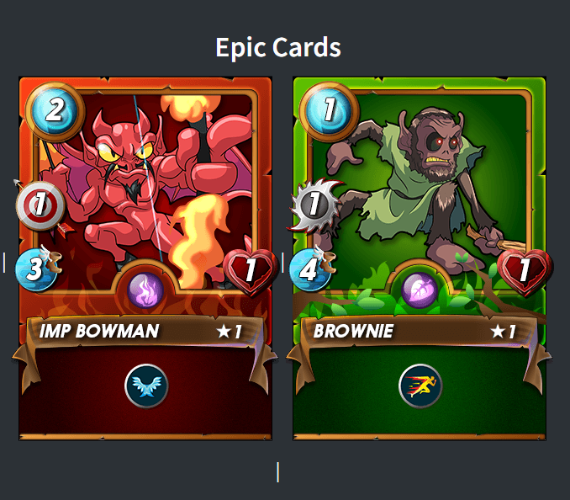 This is by far one of my favorite giveaways hosted by a Splinterlands player that I have come across. In the above giveaway the Splinterlands player and Hive blog owner Gregory-F is offering the winner of their giveaway the chance to create their own Booster Pack. The cards on offer for delegation are of the Reward Edition. Your custom pack can have either 4 Common and 1 Epic OR 3 Common, 1 Rare and 1 Epic OR 4 Common and 1 Rare cards of your choosing. Entry closes soon so hurry on over if you are interested.
---
Splinterland Giveawys
---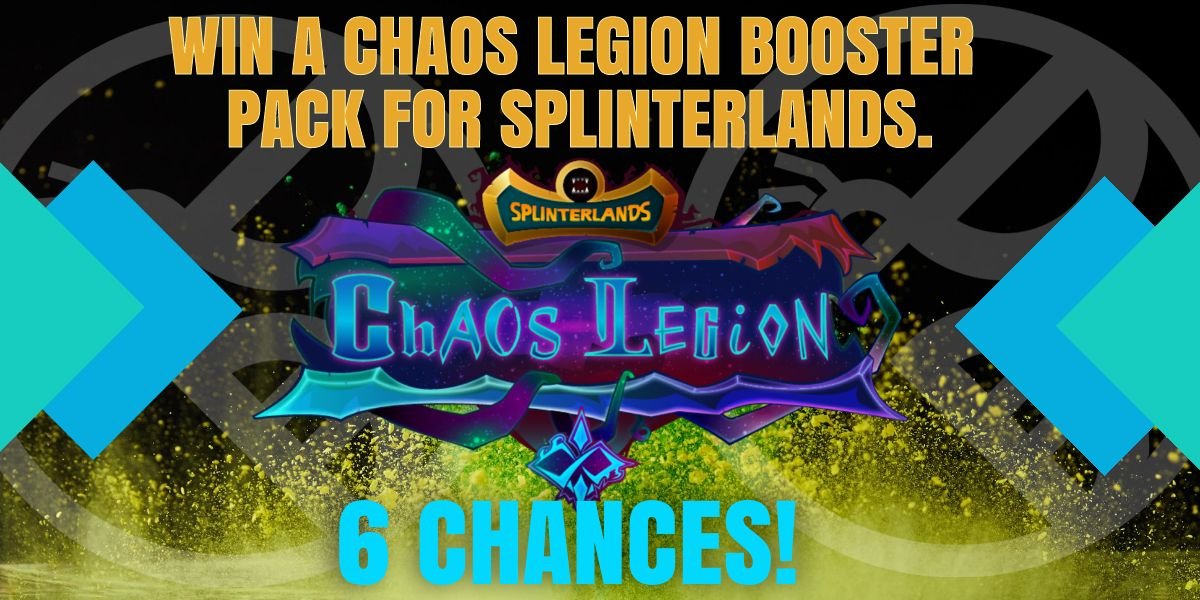 The following Splinterlands player that goes by the name Brainslayer is giving away a total of FIVE CHAOS LEGION BOOSTER PACKS. One a day on the dates of December 30th, December 31st, January 1st, January 2nd and January 3rd. They do require you to follow them on Splintertalk (Splinterlands official blog platform) but other than that all you need to do is leave a comment in the official giveaway post to be included in the booster pack raffles.
---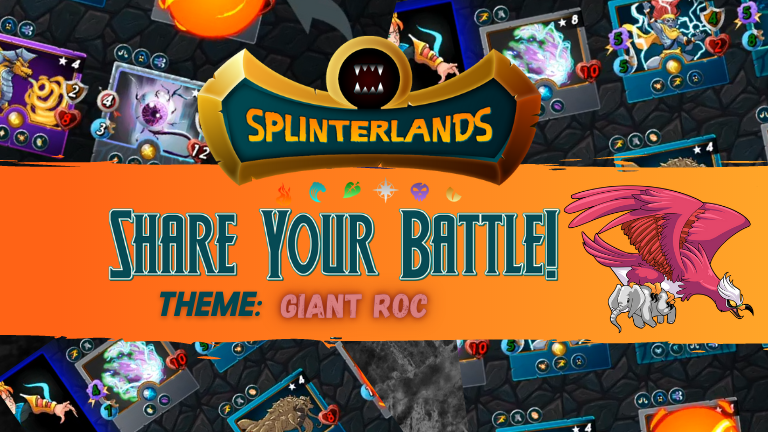 This is one of Splinterlands official contest and giveaways. Each week* the Splinterlands team ask Splinterlanders to showcase a specific Monster in battle. This weeks Monster is the Giant Roc. All you need to do to enter this contest is create a post showcasing a battle with the Giant Rock in it and then post that link to the official Splinterlands challenge post. The more detailed your post the higher likelihood the upvote you get from Splinterlands will be of higher value.
---
Notes
There are many other giveaways and contests of the Splinterlands nature. To find them go to the Hive sections named Giveaway or Contests and scroll until you see one that interest you. Other giveaways of the none Splinterlands nature will also be located in those aforementioned sections. For more details about the giveaways I have listed here in this post click on the highlighted areas above the giveaway descriptions. I am not associated with the above listed giveaways. I only have showcased and provided a link to them.
---
Watch A Splinterlands Battle Below
https://splinterlands.com?p=battle&id=d357a771c40fe8d5d7e3fe18b8c6ecd0c6b337b8&ref=rentmoney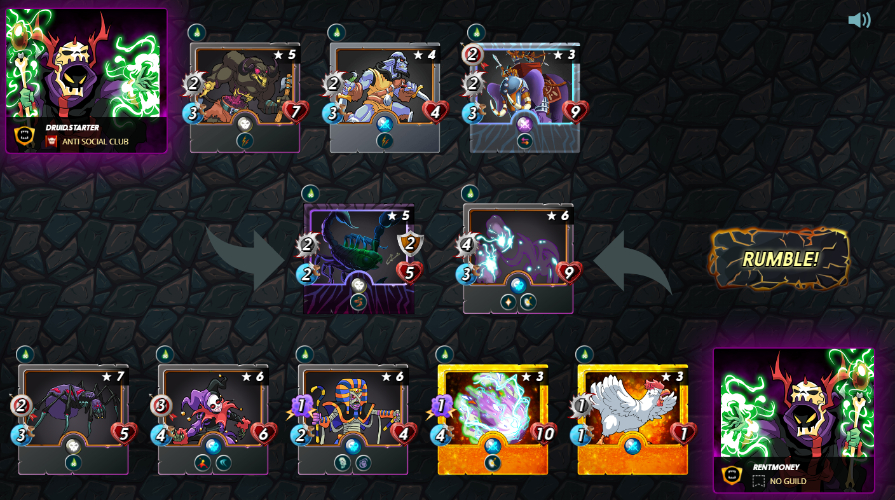 ---
---