HIVE Remains Green While Many Cryptocurrencies Are Turning Red Today
---

Although many cryptocurrencies, especially Bitcoin (BTC) and Ethereum (ETH), turned red on the last day of the week, it seems clear that most of them gained value compared to last week. It is remarkable that HIVE continues to stay in the green despite these declines.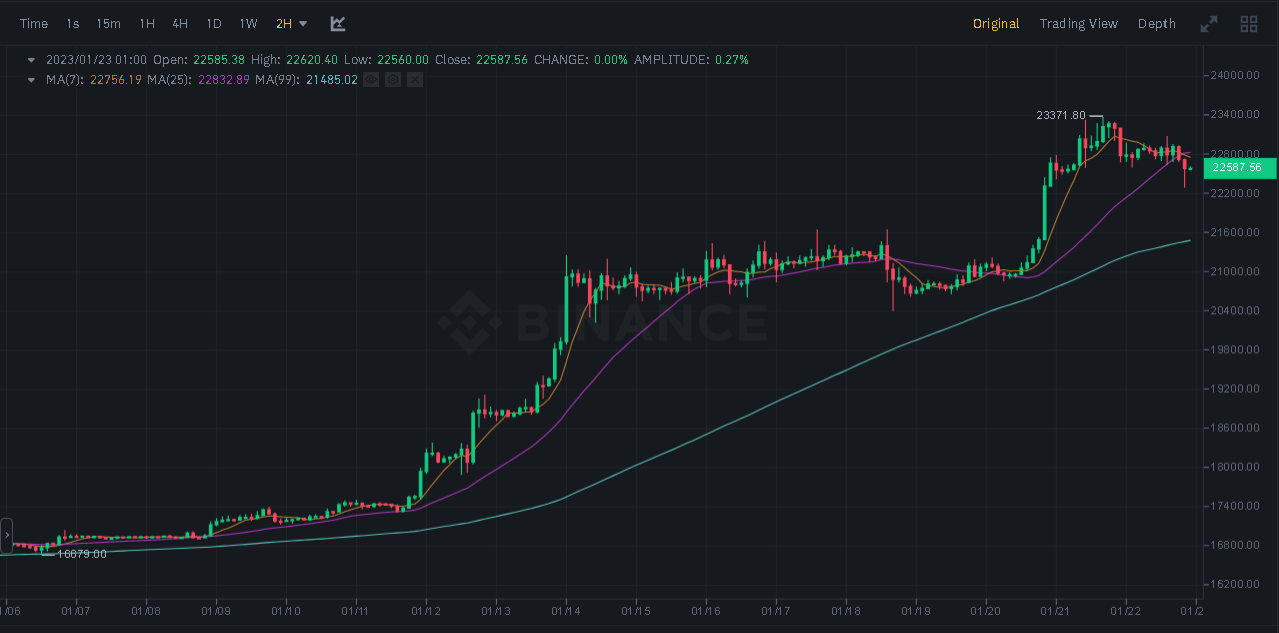 Bitcoin (BTC) is currently trading around $22,587. Bitcoin is trading in a tight area between the $22,300 support and the $22,920 resistance today. When Bitcoin failed to stay above $23,000, it fell to $22,300 today, but then returned above $22,500. This means that the bulls will not give up.
Although Bitcoin has decreased by 2.53% since yesterday, it increased by 8.06% compared to last week. When we look at the weekly chart of Bitcoin (BTC), it seems that it has been drawing green candles for 3 weeks. Also, Bitcoin's fall today is similar to the one on January 18. Bitcoin fell from $ 21,670 to $ 20,400 on January 18, and 2 days later it rose above $ 22,000. It seems that both buyers and sellers have been very active in Bitcoin for 3 weeks, which causes the prices to fluctuate, but the buyers do not seem to give up. If Bitcoin breaks the $23,000 resistance and stays above it, it could move up to $25,000. Especially $25,000 is very important, if Bitcoin reaches $25,000, it can attract more investors. This may cause prices to rise even more.

While many cryptocurrencies turn red today, HIVE remains in the green. Compared to yesterday, HIVE gained 0.46%. HIVE is currently trading around $0.38. Also, HIVE seems to have gained 3.09% against BTC and 2.61% against ETH today. This signals that HIVE may move higher. If markets recover in the new week and continue to rise, HIVE could move higher.
The crypto markets have been in an uptrend for about 3 weeks and the bulls do not seem willing to give up, which indicates that the uptrend may continue in the new week. Crypto market cap exceeded $1 trillion last week, currently the crypto market cap is over $1.03T according to coinmarketcap data.
Honestly, it is difficult to know and predict which direction prices will go, but I think HIVE will test the $0.5 resistance next week while Bitcoin tests the $24,000 resistance. If they are successful, they will be able to attract more investors, which could cause prices to move higher. We'll wait and see.
Glossary
Posted Using LeoFinance Beta
---