ZENDIT $LABS Token Offering And $200 Telegram Bounty Program
---
The understanding of African's Sheraps keeps growing as the Episode 17 of Let's Talk MANTRA ended with some amazing news.
MANTRA DAO a community-governed DeFi platform, celebrated the listing of the utility token $OM on the number exchange in the world (BINANCE) and recorded over $35,000 million trades within 2 hours of its launched. What an amazing start!
The last episode of Let's Talk MANTRA focused on ZENDIT launchpad of the platform and the preparation of the first token to be launched on the Dapps and its so amazing as the launch is just less than 2 days from now.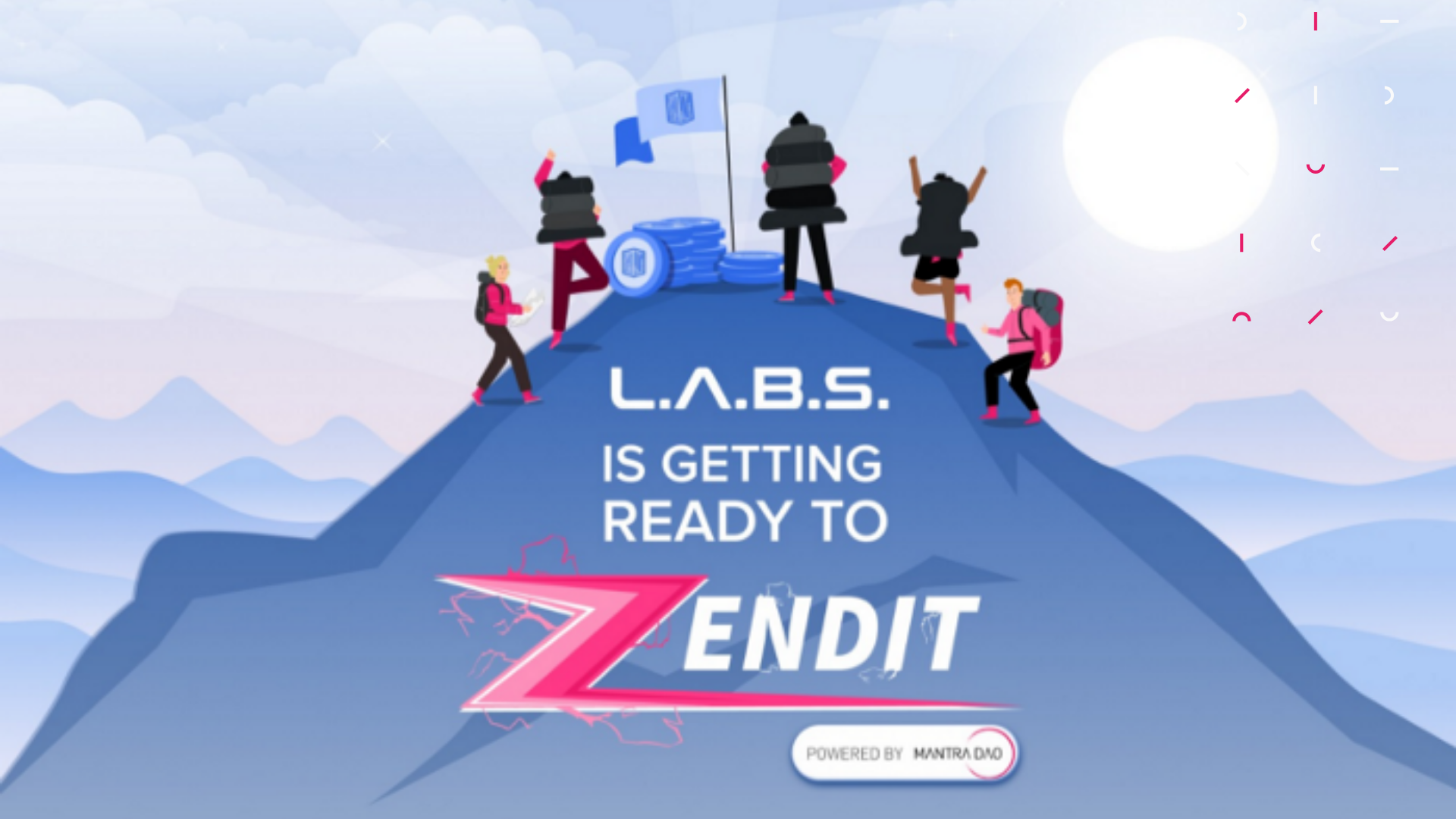 ZENDIT Launched With LABS Token Offering
ZENDIT on Thursdy, March 11th 2021 will be launching with LABS token to provide opportunity for Sherpas to enter into the token offering in stages depending on the tier applicable to them.
The launch comes with whitelist instruction, but before the whitelist you need to understand the different tier available.
Participation Tiers
The Sherpas community is big and looking at the LABS community the token offering on Thursday will be huge, check if you are eligible so that you can register for whitelist program as soon as possible.
Note: One wallet can only participate in one tier and cannot participate in multiple tiers.
Here are the tiers:
The arrangement is in descending order of worth on ZENDIT ....
Tier 1: EVEREST — Supplying 50,000 OM on ZENTEREST (zenOM)
Max Allocation Amount: $1,000
Tier 2: ACONCAGUA — Staking 40,000 OM (sOM)
Max Allocation Amount: $800
Tier 3: DENALI — Holding 30,000 OM
Max Allocation Amount: $600
Tier 4: KILIMANJARO — Holding 100M OM Staked NFT
Max Allocation Amount: $400
Tier 5: ELBRUS — Holding a MANTRA DAO PolkaPet
Max Allocation Amount: $200
LABS Token Offering Details
Total Raise Amount: $100,000
Total Amount of Tokens Available: 33,333,333.33 LABS
Price: $0.003
Round tier and terms:
The private round 1 allocation of token is 6 month vesting, the token will be released monthly for 6 months starting from the token generation event day.
On the ZENDIT Dapps, there is provision for two pools that Sherpas can leverage upon:
Pool 1
Asset Pair: OM/LABS
Pool Type: Private Sherpa Pools Only
Total Pool Raise: $50,000
Token Offering Rate (Price): TBD (announced the day of launch)
Minimum allocation: No minimum
Maximum allocation: Based on the specific tier
Pool 2
Asset Pool Pairs: USDT/LABS
Pool Type: Private Sherpa Pool Only
Total Pool Raise: $50,000
Token Offering Rate (Price): $0.003
Minimum allocation: No minimum
Maximum allocation: Based on the specific tier
Instructions for Whitelisting can be found on this attached post
The second token offering is PolkaFoundry, You can check the details Right Here
The Africa branch of the project launched Telegram Bounty Program with $200 worth of $OM Join the Bounty Here
---