Which is better to invest POLKADOT Vs ETHEREUM Vs HIVE ?
---
Mechanistic MODEL POLKADOT V ETHEREUM
For deciding the consensus for block production and finality, both Polkadot and Ethereum employ hybrid PoS-based consensus models that combine two key protocols.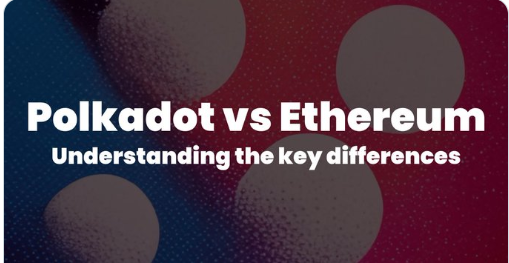 Unlike Polkadot, which employs the GRANDPA as its finality device, Ethereum uses the CasperFFG protocol for finality. Additionally, both chains employ slot-based protocols for block production: RandDAO/LMD for Ethereum and BABE for Polkadot. These protocols allocate validators to slots at random.
Ethereum completes the blocks based on units of time known as "epochs." and completes many batches of blocks at once. As the proposed chain expands, GRANDPA (Polkadot's finality protocol) finalizes batches of blocks depending on availability and validity checks.
To give a high validity guarantee, Ethereum needs many validators per shard, whereas Polkadot offers greater guarantees with fewer validators per shard.
POLKADOT BETTER THAN ETHEREUM
Now that we are aware of the mechanistic part between Ethereum and Polkadot, we can better understand how each ecosystem has its own ethos and a number of common aims. In terms of the product they supply, it is significant to highlight that there is hardly any direct rivalry.
Polkadot's main goal is to serve as a meta protocol that enables you to create a blockchain tailored to your own use case and connect other blockchains using Substrate. a more basic abstraction than Ethereum, which is primarily focused on improving the execution of smart contracts and transaction optimization. where anyone can quickly design and deploy their applications powered by smart contracts.
We can all agree on one thing, though: Polkadot has a number of advantages over Ethereum in terms of scalability, compatibility with other blockchains, and the potential to ship transactions more quickly.
HOW DO YOU THINK HIVE COMPETES AGAINST BOTH?
Let me know in the comments as I am unable to differentiate in DPOS
Posted Using LeoFinance Beta
---